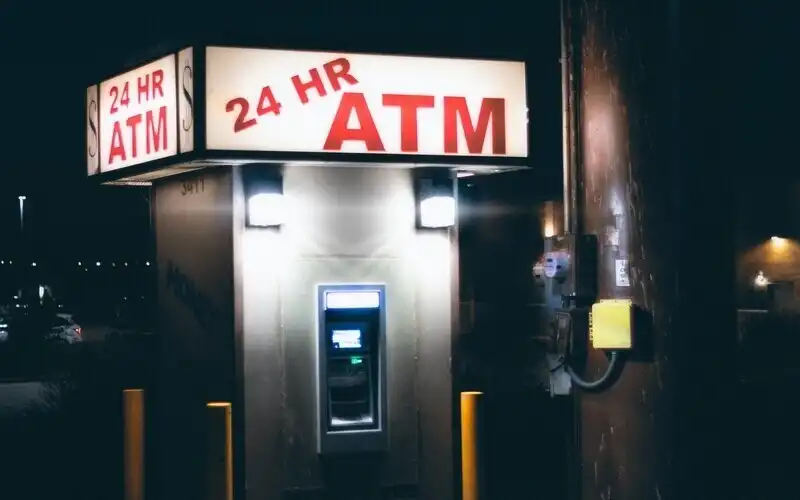 If you want to make extra repayments on your home loan and still want to access them, a redraw facility might be up your alley.
Redraw facilities can be a useful tool if you need cash in an emergency or have to pay for a large expense like a holiday or renovations.
However, they're not without faults, so read on to see what redraw facilities are and if they are right for you.
---
What is a redraw facility?
A redraw facility allows borrowers to make extra repayments on their home loan and withdraw them at a later date. The extra repayments accumulated in the redraw facility are separate from your regular monthly mortgage repayments, which is how they're available for withdrawal.
For example, if your mortgage repayments were $4,000 and you made extra $1,000 payments for 12 months, you would have $12,000 in your redraw facility available for withdrawal. You can use these funds for whatever you wish, whether that's renovations, a holiday, a wedding, to buy a car, or to pay off debts. The possibilities are really only restricted by how much money you have.
Keep in mind you can only withdraw the extra repayments you've made on your loan, not just your normal monthly repayments. By making extra repayments you can drastically reduce the length of your loan, potentially saving you thousands of dollars in interest paid over the life of your loan.
However, arguably one of the most important points of a redraw facility is the money isn't yours - it's the lender's.
The lender can usually set out stipulations on how much or little you withdraw, deposit, or hold in the account, and how many times you contribute or take from it. Many lenders offer redraw facilities free of charge as an added feature of your home loan, but some will charge for the privilege. Some will also charge when you want to make a withdrawal, or if you go over a certain amount of withdrawals.
You'll most often find redraw facilities attached to variable-rate loans, but it is possible to have one attached to a fixed-rate loan, depending on the lender.
---
Redraw facility case study
Mrs Rhee has a 30-year mortgage with monthly repayments of $3,000. She's been contributing an extra $100 each month to her redraw facility since she took out the loan, 10 years ago.
Mrs Rhee then meets Mr Droar and they fall madly and deeply in love, and he proposes. Mr Droar doesn't have any money and plans to take out a high-interest loan to fund the wedding.
Mrs Rhee loves him regardless and offers to pay for the wedding, using the funds in her redraw facility, rather than beginning their matrimony in debt.
Her lender allows her to withdraw the $12,000 she has accumulated in the facility, which is used to pay for the ceremony.
The two are married as Mr and Mrs Rhee-Droar.
---
Tips on how to use a redraw facility
A redraw facility can be a great way to save money on your home loan and help you in a pinch. Making extra repayments, however small, can reduce the term of your loan, potentially saving you thousands in interest costs. It also grants you the peace of mind of a safety net, in the event you need the funds for an emergency like medical bills or vehicle repairs, for example.
One of the most effective ways to maximise the utility of a redraw facility is if the interest rate on your home loan drops. If your interest rate drops, so too will your repayments. If you have a redraw facility, you could keep your monthly repayments at the level they were previously. This would allow you to pay off your loan faster, while also giving you access to the funds should you need them.
It's worth remembering making extra repayments doesn't have to be a regular thing. You can make them as frequently, or infrequently as you like, dependent on your lender's conditions. If you come into a large sum of money, like a tax return or bonus, for example, you could put it in your redraw facility to pay down your loan faster. Just make sure the savings you're getting from using the facility aren't outweighed by any fees the lender might charge you.
Check out our calculator to see how making extra repayments could save you in the long term.
---
How to access money in a redraw facility
Money in a redraw facility is often less accessible compared to a savings account or offset account. You might not be able to access the funds on the day you want them and you could have a maximum number of withdrawals. How you access the funds will come down to your lender, but some of the most common ways include:
Via the lender's app

An ATM

Online

Over the phone

At a branch
---
Advantages of a redraw facility
There are a number of advantages that come with using a redraw facility, including:
Interest savings: Making extra repayments into your home loan redraw facility can reduce the length of your loan. This in turn will cut down the amount of interest paid over the loan term, potentially saving you thousands.

Emergency cash: Out of the blue expenses always seem to pop up at the worst time, whether it's a broken down car or a broken leg. A redraw facility can act as a safety net in these situations, with the cash in the facility available for withdrawal to cover any emergency costs.

Unlimited redraw: As a promotion, many lenders will let you withdrew as little or much out of your redraw facility as many times as you want.

Tax benefits: Redraw facility balances do not earn interest and as a result aren't taxed by the government.

Often comes free with home loan: As with unlimited redraws, many lenders include a redraw facility for nothing extra when borrowing with them as a promotion.
---
Disadvantages of a redraw facility
Redraw facilities have a number of drawbacks, including:
Withdrawal fee: Some lenders will charge you for every withdrawal you make, while others will charge you after you make a certain number of withdrawals in a year.

Accessibility: Redraw facilities typically don't have same-day withdrawal, which could be less than ideal if the money is needed for an emergency.

Min/max withdrawal: Some lenders will have a minimum or maximum withdrawal, which could be frustrating if you can't get the amount you need.

Funds aren't technically yours: The money in a redraw facility isn't yours, it's the lender's. This means they could deny access to it, change the balance on it, or alter any number of conditions associated with the loan. A few of these happened with ME Bank in 2020.

Gone when the loan finishes: You may think you have $20,000 in your redraw facility available for withdrawal when you need it, even after the loan ends. But this amount still ultimately counts towards your loan balance, so if the loan is paid off, your redraw facility is gone as it's paid into the home loan.
---
Is a redraw facility better than an offset account?
An offset account is essentially a transaction account linked to your home loan. The balance in it is offset against your home loan balance, saving you on interest paid over the life of the loan. For example, if you had $50,000 in your offset account and a $600,000 loan, you would only be charged interest on $550,000 of the loan.
Offset accounts and redraw facilities are common enemies, with borrowers typically only being able to take advantage of one or the other. A redraw facility often works for people who want to save money and may need extra cash later on, while an offset account is often good for people chasing flexibility, as funds are much more accessible, acting as a bonafide bank account.
Another consideration is that an offset account is much more separate to the home loan than a redraw. This means the lender likely can't touch it when push comes to shove. The trade-off here is that offset accounts typically attract annual fees or a slight interest rate premium on the home loan. Whether one is better than the other is up to the borrower and their financial goals.
---
Buying a home or looking to refinance? The table below features home loans with some of the lowest interest rates on the market for owner occupiers.
Lender

Advertised rate
Comparison rate
Monthly repayment
Rate Type
Offset
Redraw
Ongoing Fee
Upfront Fees
LVR
Lump Sum Repayment
Additional Repayments
Pre-approval

---

Variable

More details

FEATURED

LIMITED TIME OFFER

Smart Booster Home Loan Discounted Variable - 2yr (LVR < 80%)

Fast turnaround times, can meet 30-day settlement
For purchase and refinance, min 20% deposit
No ongoing or monthly fees, add offset for 0.10%

Variable

More details

FEATURED

100% FULL OFFSET ACCOUNT

NO APPLICATION FEE OR ONGOING FEES

Low Rate Home Loan - Prime (Principal and Interest) (Owner Occupied) (LVR < 60%)

No upfront or ongoing fees
100% full offset account
Extra repayments + redraw services

Variable

More details

FEATURED

REFINANCE IN MINUTES, NOT WEEKS

Nano Home Loans Variable Owner Occupied, Principal and Interest (Refinance Only)

Refinance only. Fast online application
No Nano fees. Free 100% offset sub account
Mobile app, Visa debit card & instant payments

Variable

More details

FEATURED

YOU COULD WIN $100k TO PAY DOWN YOUR LOAN*

Owner Occupier Accelerates - Celebrate (LVR < 60%) (Principal and Interest)

For a chance to win $100K towards your home loan, apply with Athena before Oct 31 & be approved by Dec 15
We lower your rate based off how much you've paid down your loan
Automatic rate match

Variable

More details

FEATURED

AN EASY ONLINE APPLICATION

Yard Home Loan (Principal and Interest) (Special) (LVR < 70%)

Unlimited additional repayments
Unlimited free redraws
Optional 100% offset can be added for $120 p.a.^
Fast turnaround times, can meet 30-day settlement
For purchase and refinance, min 20% deposit
No ongoing or monthly fees, add offset for 0.10%
---
Photo by Jose Reyes on Unsplash