When it comes to saving up for a house deposit, two incomes are definitely better than one. Getting a home loan on a single income is harder, but it's not impossible.
Just ask Nicole Haddow. She's a journalist and the author of Smashed Avocado which tells the story of how she went from living at home her parents with $11,000 in credit card debt to owning her own home less than two years later – on just one income.
"Growing up, it never occurred to me that I wouldn't be able to afford a home with a garden and a picket fence. Reality started to set in with every share house move and rental hike. I've worked hard since I was a teenager. Even if I hadn't pissed away my twenties in a whirl of booze, clothes and travel, buying a freestanding home (rather than a unit) would be a struggle. Only the very wealthy can buy a large home in a big city as their first home these days," Nicole writes in her book.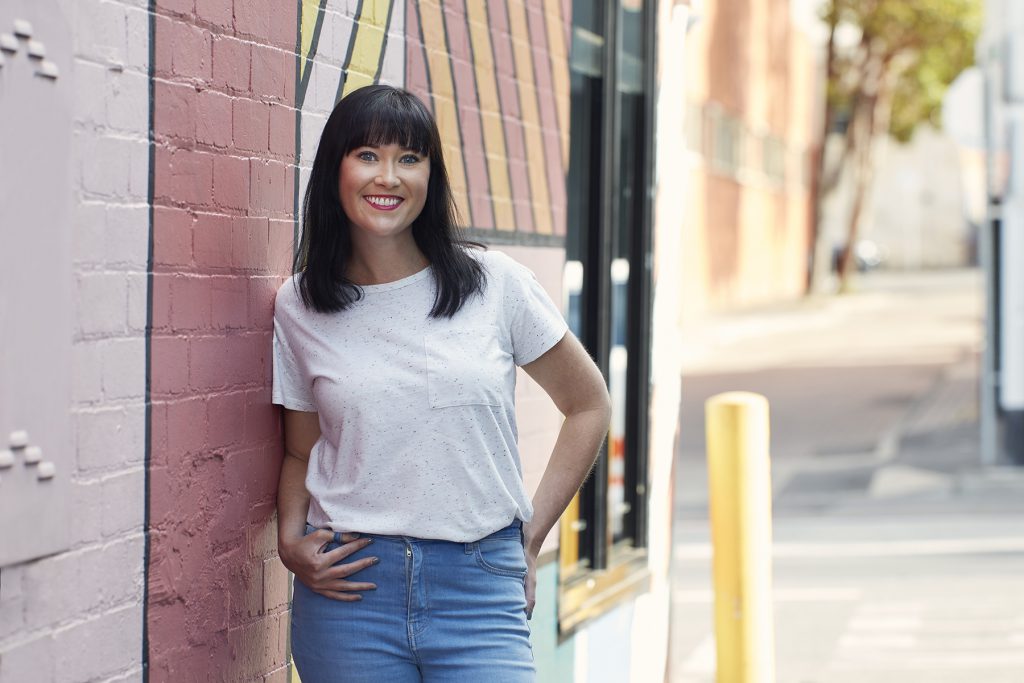 Pictured: Nicole Haddow. Image supplied.
But that doesn't mean the rest of us can't aspire for home ownership – it just means making sacrifices.
"It's definitely hard to save a deposit on a single salary, but it's not impossible. Your biggest challenge is minimising your costs while you save," Nicole told Savings.com.au.
Here's how you could crack the housing market on one income.
---
Buying a home or looking to refinance? The table below features home loans with some of the lowest interest rates on the market for owner occupiers.
Lender

---

Variable

More details

FEATURED

Online Exclusive

Up To $4K Cashback

Includes NOV RBA Rate Increase

loans.com.au – Variable Basic Cashback Home Loan (Principal and Interest) (LVR < 70%)

Immediate cashback upon settlement
$2000 for loans up to $700,000
$4000 for loans over $700,000

Variable

More details

FEATURED

Refinance Only

Apply In Minutes

Unloan – Variable Rate Home Loan – Refinance Only

No application or ongoing fees. Annual rate discount
Unlimited redraws & additional repayments. LVR <80%
A low-rate variable home loan from a 100% online lender. Backed by the Commonwealth Bank.

Variable

More details

FEATURED

Up – Up Home Variable (Principal & Interest) (LVR ≤ 90)

Up is 100% owned by Bendigo Bank.
Up to 50 offset accounts
New joiners get $10 by signing up to the app using code UPHOMESAVINGS. (T&Cs apply)
Immediate cashback upon settlement
$2000 for loans up to $700,000
$4000 for loans over $700,000
Important Information and Comparison Rate Warning
How much do I need for a house deposit?
That 20% deposit can feel like the biggest barrier to entering the property market.
Contrary to popular belief often peddled by our ol' boomer mates, you actually don't need a 20% deposit, even though 44% of Australians think you do. We literally all think we need at least $100,000 to buy a home so it's no wonder we all think it's completely beyond the realms of possibility.
Allow me to explain.
Lenders Mortgage Insurance (LMI) is a sum the banks and lenders charge you when you have less than a 20% deposit because you're more of a risk to the lender. LMI is insurance that covers the lender – not you, in case you're suddenly unable to make your mortgage repayments.
You can opt to pay LMI as an upfront one-off payment or it can be built into your loan and added to your mortgage repayments, which will attract interest.
LMI gets mixed reviews because it's an additional cost that could be over $40,000 if you're buying a $1 million property with a 5% deposit, or as low as $6,000 for a $400,000 property if you have a 10% deposit. But LMI can also be worth paying if property prices are rising faster than your ability to save a 20% deposit.
Because of LMI, you can get into the housing market with a deposit as low as 5%. For a $500,000 home, a 5% deposit is $25,000 which suddenly sounds way more achievable than trying to save $100,000, which could easily take you over a decade!
Plus, there's a stack of first home buyer incentives like the First Home Loan Deposit Scheme to make it even easier to secure a place with a 5% deposit.
Nicole says first home buyers should have a rough price point in mind to work towards.
"There's no doubt that saving the deposit for a home can be the biggest barrier to entering the property market. The key is to understand the goal you're working towards. That means working out what sort of home you want and where it will be. Once you have an idea of the price point in your chosen suburb, you can then use online calculators to establish how much the deposit is and how much the repayments are," she told Savings.com.au.
But Nicole says it's important not to put yourself under unnecessary pressure to get into the market.
"There's nothing wrong with waiting longer either, you don't want to put yourself under unnecessary pressure just to enter the market."
---
'Power-save' for a deposit
One of the things Nicole talks a lot about in her book is 'power-saving' for a house deposit. Basically, this just means getting your sh*t together and saving hard.
"Saving is going to mean some lifestyle sacrifices, but do you really want to keep taking international holidays, eating expensive or organic meals and forking out for rent, then limp into retirement with nothing"? Nicole said.
If not, this is where the hard work begins. Short of winning the lottery, there's no quick fix so you're going to just have to suck it up and make some sacrifices. Do you really need a Netflix, Stan, Spotify and an Amazon Prime subscription? Could you forego pricey rent and move back in with your parents while you save? Do you need to spend $200 on haircuts every six weeks, or rack up huge amounts of Afterpay debt on new clothes?
Nicole says minimising your expenses while you save for a deposit is the biggest challenge.
"Rent is the big one. I moved home with my parents to save. I understand that's not an option for everyone though. You need to look at how you can cut back on the cost of living and minimise all frivolous spending. I took a 'power-save' approach, which meant I was completely ruthless. After transferring my savings, I was living on about $150 per week which covered everything from petrol to coffee," Nicole told Savings.com.au.
She admits her social life was pretty dull during that time, but it was essential for her to cut back on her social spending if she was going to reach her target of a house deposit on a single salary.
As soon as your pay hits your bank account, you want to immediately siphon off the largest possible chunk you can afford and pop it into a savings account that you can't touch. Consider other ways you could boost your income, like house or pet sitting, completing jobs on Airtasker, or renting out your unused car space.
Saving for a house deposit will mean making a lot of sacrifices, which will be hard in the short term but so worth it when the agent hands you the keys to your shiny new home.
---
Know your borrowing limit
Sometimes, two is better than one. That applies to shoes, chopsticks, puppies, and when it comes to saving for a house deposit – incomes.
Unfortunately, having one income usually means less income overall, which in turn means less borrowing power. Why? It's all about loan serviceability. Saving up a big deposit is one thing – you also need to be able to prove you can repay that loan while still putting food on the table and fuel in your car.
Research from ME Bank found the national average loan amount for a single income home loan is $355,000. Obviously, this means you're limited in terms of what you can buy so you may need to look at cheaper locations further out of the city or a small apartment in the area you want to live in. The bottom line is that a compromise needs to be made somewhere.
But a lower loan amount also means your monthly repayments are smaller which is especially ideal for a single income budget.
---
Have realistic expectations
Because your borrowing power is smaller, you're more limited in terms of what you can buy. Don't even think about having a sneaky look at those huge million-dollar homes in the middle of the city on Domain or realestate.com.au because they're not achievable and it'll only make you sad that you can't afford them.
If you ever want to feel especially bad about the state of the housing market, just take a look at any real estate listing website and see what houses you can get for under $300,000 in any major city. Spoiler: sweet f*ck all.
Whether you buy regionally or further out from the city, purchase a cheap entry-level apartment or a 'renovators delight' – a compromise will need to be made somewhere. Your first home is unlikely to be your forever home anyway, so it doesn't really matter if it's not your 'dream home'.
---
Take advantage of first home buyer perks
Thankfully, there are plenty of first home buyer incentives making it even easier for newbies to get into the market.
The First Home Loan Deposit Scheme launched on 1 January 2020 and helps eligible first home buyers with a deposit as low as 5% get a loan, without needing to pay lenders mortgage insurance (LMI).
The scheme, based on one currently operating in New Zealand, is available to single first home buyers earning up to $125,000 and couples with a joint income of $200,000. Buyers who have managed to save up at least a 5% deposit will be eligible and the government would then guarantee the additional amount needed to reach the 20% deposit – saving borrowers the cost of LMI.
The scheme is capped to a maximum of 10,000 loans every year on a first-come, first saved basis. First home buyers can use this scheme in conjunction with other incentives, like the First Home Super Saver Scheme and state or territory first home buyer grants and stamp duty concessions.
The First Home Super Scheme allows those saving up for their first home to make voluntary concessional (taxed at a discounted rate of 15%) and non-concessional (already taxed at your marginal rate) contributions into their super fund, which can later be withdrawn and put towards a house deposit.
According to the Australian Tax Office (ATO), first home buyers can contribute a maximum of $15,000 in any one financial year to the scheme, and a maximum of $30,000 per person overall. Prime Minister Scott Morrison estimates first home buyers could accelerate their savings by as much as 30% this way because of the tax savings.
The Family Home Guarantee launches on 1 July 2021 and allows single parents with dependents to purchase a home with a deposit of just 2%. The Federal Government will guarantee the remaining 18% of the deposit, helping single parents to avoid LMI. The scheme has 10,000 places available but this is spread out over four years.
---
Ask for help
Obviously this won't be an option for everyone. But if you're lucky enough to have parents who are in a position to help financially, it may be worth asking if they would be willing to help you inch closer towards that house deposit.
Cash gift
Lucky millennials with cashed-up parents in a position to give them a chunk of cash could sidestep the saving process completely. But you can't rest on your laurels completely because you still need to be able to prove you can make your mortgage repayments. The banks will still look at your saving history and what you earn and spend each month.
Keep in mind that even if you've been lucky enough to receive your house deposit as a gift, you may still need to prove you have genuine savings of your own. Many borrowers will need to be able to prove they have at least 5% of the property's purchase as genuine savings when they have less than a 20% deposit.
Refinance the family home
If your parents bought their home pre-boom era and have been kicking back in their armchairs watching Millionaire Hot Seat while their home soars in value, they could be in a position to refinance and use some of that equity towards your deposit.
Guarantor
Asking your parents to go guarantor is a big ask and it's risky for them because they'll be relying on you to not stuff things up. If your parents act as guarantor, they use their own property as security for the loan, which presents a pretty big risk for them.
If for any reason you can't repay your mortgage, it becomes their problem. If they can't meet the repayments, their property could be repossessed. No pressure then.
---
Consider rentvesting
One trend growing in popularity among first home buyers is rentvesting. What this means is that you buy an investment property in a more affordable suburb while renting where you want to live.
Rentvesting can be a smart way to crack the property market because it allows you to buy a property purely from an investment perspective (eg. focusing on capital growth and rental yield) which you can then sell and use the equity from that property to work your way up the housing ladder.
It's the strategy Nicole used to crack the housing market. She purchased an investment property 22 kilometres out of Melbourne, living in it temporarily to take advantage of first home buyer benefits.
"Some experts will tell you it's preferable to purchase a home to live in, rather than an investment. I, like many millennials, simply couldn't afford to save a deposit for a home where I wanted to live. The aim was to take my first step onto the property ladder and have a long-term investment that would build equity over time and perhaps, down the line, use that as leverage to buy something else," Nicole said.
---
Savings.com.au's two cents
Buying a home isn't easy. It's not meant to be. When there's only one income coming in, it's twice as hard but still doable.
There are many different paths you can take towards home ownership, like rentvesting or taking advantage of various first home buyer incentives.
It may also be worthwhile speaking to a mortgage broker about your borrowing power and your options.
Image by alfa27 via Adobe Stock
---
---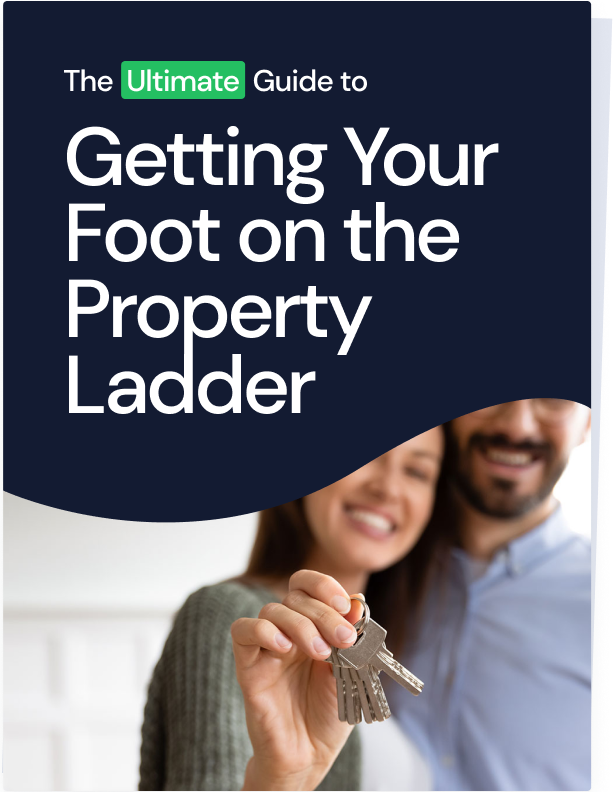 Ready, Set, Buy!

Learn everything you need to know about buying property – from choosing the right property and home loan, to the purchasing process, tips to save money and more!

With bonus Q&A sheet and Crossword!