Feeling confident your final home loan application will be successful after pre-approval is something a lot of us experience. After all, the definition of 'approval' means to officially accept or allow something.
However, it's not that simple when it comes to home loan pre-approval. A pre-approval is just a preliminary step in the mortgage application process, not a guarantee that your home loan will be successful.
In this article, we're going to take you through some of the common reasons home loan applications are denied even after pre-approval, and what you can do to stop this from happening in the future.
---
Advertisement
Buying a home or looking to refinance? The table below features home loans with some of the lowest interest rates on the market for owner occupiers.
Lender

---

Variable

More details

FEATURED

Online Exclusive

Up To $4K Cashback

Includes NOV RBA Rate Increase

loans.com.au – Variable Basic Cashback Home Loan (Principal and Interest) (LVR < 70%)

Immediate cashback upon settlement
$2000 for loans up to $700,000
$4000 for loans over $700,000

Variable

More details

FEATURED

Refinance Only

Apply In Minutes

Unloan – Variable Rate Home Loan – Refinance Only

No application or ongoing fees. Annual rate discount
Unlimited redraws & additional repayments. LVR <80%
A low-rate variable home loan from a 100% online lender. Backed by the Commonwealth Bank.

Variable

More details

FEATURED

Up – Up Home Variable (Principal & Interest) (LVR ≤ 90)

Up is 100% owned by Bendigo Bank.
Up to 50 offset accounts
New joiners get $10 by signing up to the app using code UPHOMESAVINGS. (T&Cs apply)
Immediate cashback upon settlement
$2000 for loans up to $700,000
$4000 for loans over $700,000
Important Information and Comparison Rate Warning
What is home loan pre-approval?
Home loan pre-approval is an initial assessment from a lender where they agree to lend you money towards the purchase of a home before you've even found it.
At the pre-approval stage, nothing is final. It basically establishes your financial position with the lender, and gives you some peace of mind in knowing your borrowing capacity so you know what type of house you can afford.
See Also: How does home loan pre-approval work?
Reasons a home loan can be rejected even after pre-approval
Home loan rejection isn't fun, especially after you already thought you received the pre-approval green light from your lender.
"It is important to remember that pre-approval is highly conditional and is based on certain conditions and if any of these conditions change, it can affect the final approval decision," Angus Gilfillan, CEO and co-founder of digital-first mortgage broker Finspo told Savings.com.au.
Here are some of the most common reasons a lender may deny your home loan application even after pre-approval.
1. Your financial circumstances changed
If your personal or financial circumstances have changed since you were pre-approved, your application may be denied. This could mean anything from having your work hours reduced or losing your job.
If you're earning less income, a lender may think your capacity to make loan repayments has diminished which can make them nervous.
Remember, lenders have a responsibility to ensure borrowers can repay their home loan comfortably. So, make sure to maintain your income and expenditure wherever you can.
2. Your credit score is low
If your credit score falls below a certain number, a lender may decline your home loan application.
"If something has happened on your credit history, such as a default on your phone bill or another loan, your credit score will be downgraded," Mr Gilfillan said.
Missing credit card payments or taking on new debt can also negatively impact your credit score and thus derail your chances of a successful home loan approval.
3. You changed jobs
Switching jobs while you're in the midst of pre-approval and applying for a home loan probably isn't a wise decision.
A lender bases their loan approval decision on the information you initially provided them with. So, if you change jobs during this time, your employment status is categorised as unstable, which in the lender's eyes, deems you as a risky borrower.
4. The lender's credit policies/criteria has changed
If a lender makes policy changes, such as stricter lending conditions, that you no longer meet, they could reject your home loan application.
5. Interest rates have increased
Your ability to make home loan repayments can be affected by interest rate rises.
If rates have increased in the time between your pre-approval and home loan application, a lender may reassess your application to determine whether you'll be able to service the loan with a higher interest rate.
To prevent this from happening, you may be able to lock in a fixed interest rate for a specific period of time before the entire home loan application is finalised.
6. The property doesn't qualify for a home loan
Some lenders are hesitant to approve home loans for properties in disaster-prone areas, studio apartments, some high-rise developments, properties in high-risk suburbs (due to price volatility), and properties that may be difficult to resell in the future.
Ask your lender what types of properties fall under this category before you begin searching for your home so to avoid rejection later down the line.
7. You omitted information from the lender
If a lender finds out you omitted information or lied to them when applying for pre-approval, your home loan application can be denied. As with anything, you want to be truthful with the information provided.
Of course, there are other reasons an applicant may have their home loan denied after pre-approval, however the seven listed above are the most common that should be avoided where possible.
What to do if your home loan has been denied after pre-approval
So your home loan has been denied after pre-approval but you don't know what next steps to take to turn this around.
The first thing to remember is to hold off from applying for pre-approval from another lender, no matter the reason for your rejection.
"It can be a good idea to avoid trying to get pre-approval from too many lenders in a short period of time, as this in itself can impact your credit rating," Mr Gilfillan said.
"It's also important borrowers know why they did not get final approval from a lender and that they address the key issues before next seeking pre-approval."
For instance, if you were denied because of your spending habits or credit history, it may be best to wait three to six months to get your finances back on track before you apply again.
Here are the following things you might need to do to turn your rejection into acceptance for next time:
Stay in your job for the recommended period of time before applying for another loan

Submit more documentation such as income, assets, etc.

Find a property that the lender is willing to accept i.e. meet the criteria

Work on improving your credit score

Find a lender that is more suitable to your circumstances

Any other suggestions your lender may recommend to you
If you're still unsure what to do and are in need of a little help, try speaking to a mortgage broker. They'll be able to point out what to change when you next apply for pre-approval and can make sure the process runs smoothly.
Things you can do to avoid rejection after pre-approval in the future
For those of you that are starting the home loan journey for the first time, there are some easy things you can do to increase your chances of approval.
Make sure all the details in your application are accurate - don't lie or omit important information.

Pay off any debt, reduce credit card usage, and avoid taking on new liabilities during the pre-approval and application stage. This will improve your debt to income ratio and also boost your credit score.

Save wherever you can. A savings account partnered with a large down payment will increase your chance of being approved for a home loan even after the pre-approval stage.

Ask your lender about what types of properties they will and won't accept under their lending criteria.

Don't change jobs - most lenders require an applicant to be in their job for a minimum of 6 months and usually have completed their probationary period.

Talk to a mortgage broker as they can help you find a lender where you have a better chance of getting approved for a home loan.
According to Mr Gilfillan, these are the three key steps a borrower should undertake to prevent themselves from being denied for their home loan after pre-approval.
"It's important to know on what basis you have been pre-approved, so you know the impact of any decisions you make regarding either your finances or the property you are looking to purchase," he said.
"Ideally, you want to have a buffer in your finances so that small changes to your income or expenses won't impact the final credit approval.
"And, if you have a broker, it's always a good move to let them know if you expect a change in your circumstances as soon as you can, that way they can assess the situation and let you know if the changes are likely to impact your home loan approval."
Savings.com.au's two cents
Applying for a home loan can be stressful enough without the added factor of being denied after receiving pre-approval.
You have to remember that pre-approval doesn't guarantee you will get the loan. The only time you can be 100% certain that the loan is yours is when you close the deal - a lot can happen to derail your chances during the pre-approval and final stage.
One of the top things you can do to ensure you're successful is maintain the status quo throughout the entire loan process. Don't be late on your credit card payments, don't change jobs, and don't spend money on unnecessary things. In other words, keep all your finances the same.
Image by Monstera via Pexels
---
---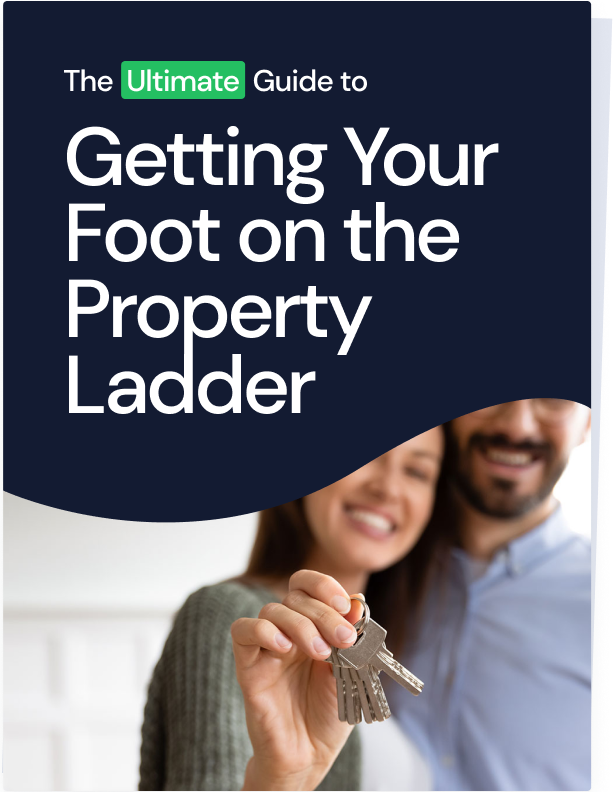 Ready, Set, Buy!

Learn everything you need to know about buying property – from choosing the right property and home loan, to the purchasing process, tips to save money and more!

With bonus Q&A sheet and Crossword!