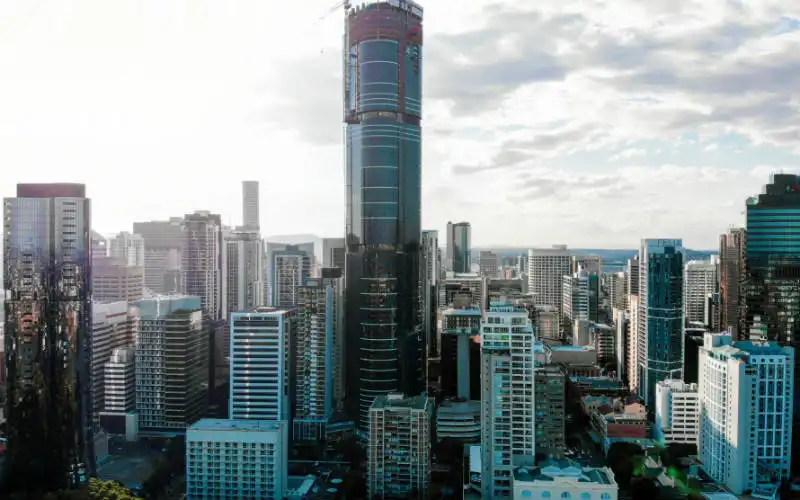 Photo by Carles Rabada on Unsplash
More than 1,035,000 Australian households are now estimated to be suffering from mortgage stress, equating to over 31% of all owner-occupied borrowing households.
That's according to research and consulting firm Digital Finance Analytics (DFA), which defines households as "stressed" when net income does not cover ongoing costs.
DFA's February 2019 mortgage stress and default analysis update revealed the number of households estimated to be in mortgage stress rose to a new record of 1,036,214 – up 10,108 from last month's 1,026,106.
This represents 31.4% of all households with owner-occupier home loans.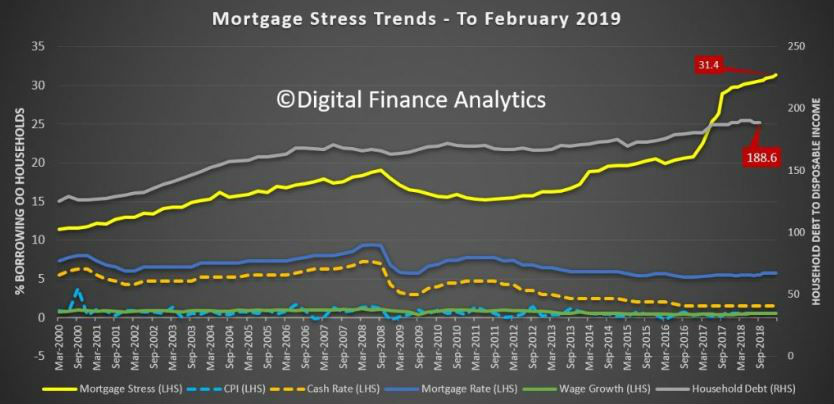 Source: Digital Finance Analytics
The number of those in 'severe stress', defined as having no leeway in cash flows and unable to meet repayments from current income, rose to 28,903.
The DFA report put the rising stress levels down to "the continued accumulation of larger mortgages compared to income whilst costs are rising and incomes static".
"Housing credit growth is running significantly faster than incomes and inflation, and continued rises in living costs – notably child care, school fees and electricity prices are causing significant pain, this despite some relief at the bowser," the DFA report said.
"We are seeing a rise in households seeking help with their finances, including access to debt counsellors and other advice channels. WA is seeing very strong growth in cries for help, but pain in NSW is also on the rise."
Tighter lending standards are also said to be having an impact, with DFA reporting that significant numbers of households have become mortgage prisoners unable to refinance.
"More than 40% of those seeking to refinance are now having difficulty. This is strongly aligned to those who are registering as stressed," DFA said.
"These are households urgently trying to reduce their monthly outgoings."
How to handle mortgage stress
DFA said struggling households should not ignore the signs and suggests three simple steps to handle financial difficulty:
Draw up a budget: See where the money is coming and going. This means you can then make decisions about what is most important, and what can be foregone. Select and prioritise.
Talk with your lender: Lenders have a legal obligation to assist in cases of hardship. Yet many households avoid having that conversation, hoping the problem will cure itself. In the current low-income growth, high-cost environment, that is unlikely. And remember rates are likely to rise at some point.
Prepare for rate rises: Work out what would happen if mortgage rates rose by say half or one per cent. Pass that across your budget and examine the impact. Then you will really know where you stand. Then plan accordingly.
---
For feedback or queries email dominic.beattie@savings.com.au