When you're selling your home it's easy to focus on the imminent large cash windfall you're likely to receive after accepting a buyer's offer.
However, it's vitally important you give thought to the costs involved with selling a home, of which there are many, including some which can be particularly expensive.
Buying a home or looking to refinance? The table below features home loans with some of the lowest variable interest rates on the market for owner occupiers.
Lender

---

Variable

More details

FEATURED

4.6 Star Customer Ratings

Includes Nov RBA Rate Increase

loans.com.au – Variable Home Loan (LVR < 90%)

Low rates for purchase and refinancing
Simple online application process
No fees, unlimited redraws, 0.10% offset

Variable

More details

FEATURED

Refinance Only

Apply In Minutes

Unloan – Variable Rate Home Loan – Refinance Only

No application or ongoing fees. Annual rate discount
Unlimited redraws & additional repayments. LVR <80%
A low-rate variable home loan from a 100% online lender. Backed by the Commonwealth Bank.

Variable

More details

FEATURED

Up – Up Home Variable (Principal & Interest) (LVR ≤ 90)

Up is 100% owned by Bendigo Bank.
Up to 50 offset accounts
New joiners get $10 by signing up to the app using code UPHOMESAVINGS. (T&Cs apply)
Low rates for purchase and refinancing
Simple online application process
No fees, unlimited redraws, 0.10% offset
Important Information and Comparison Rate Warning
---
What are the costs of selling a home?
We've put together a comprehensive breakdown of the costs you may encounter when selling your home and how much they might be.
Real estate agent fees
Real estate fees can be one of the more expensive costs that come with selling your home. Agents typically work for a commission of what the property sells for, but in some cases may work for a flat fee, regardless of the final sale price.
This commission is usually somewhere between 1-3% of what the property sells for, but Ray White NSW chief executive Andrew McCulloch says this can vary based on the location of the home.
"The commission is really dependent on where you go, but on average across New South Wales it's usually 2%," Mr McCulloch told Savings.com.au.
Mr McCulloch added some agents would charge a 'kicker'.
"So, for instance, we might agree that the house is probably going to sell for around $2,000,000.
"However, the vendor will sometimes say 'Look if you can get me $2.1 million, everything over $2,000,000 we will do a 5%, or a 10% fee even on that.' And that can be tiered as well."
Of course, if you wanted to try and avoid real estate agent fees you could try and sell the property yourself, which comes with its own inherent risks and advantages.
---
Marketing costs
Marketing is arguably one of the most important costs of selling your home. If people don't know you're selling and can't see pictures of the place, you're probably going to struggle.
Mr McCulloch said the average market fee is around $5,000, but this can vary.
"You might have a more regional town where that fee can be around that $2,000 mark, and you can have blue-chip suburbs where people will spend $10,000 to 20,000 on a marketing campaign," he said.
This fee covers photography, a shiny 'For Sale' sign, and online listings on websites like realestate.com.au and Domain.
Mr McCulloch said costs can rise if you want to extend your campaign beyond these avenues.
"The cost starts to rise depending on the print media you want to be in.
"Is it going into that eastern suburbs local paper? Is it going into the Australian Financial Review, or that sort of thing? Those costs can vary dramatically."
He added if you pay for a set period of marketing time and make a quick sale, it's possible to get some of this money back.
"Any marketing money that's already been spent is already obviously gone, but you can get reimbursed for anything not spent.
"If you're 2 weeks into a four-week campaign, you might find you might be able to save potentially a week's worth because you'll find that the third week would have already been booked and paid for."
---
Conveyancer's fees
A conveyancer is a licensed professional who will organise the appropriate documentation needed for selling a home. Some conveyancers are solicitors but this isn't always the case.
It's recommended you hire a conveyancer to assist you through the selling process. They typically cost anywhere from $500 to $2,500.
You're not legally required to use a conveyancer and DIY conveyancing kits cost between $80 to $150. However, real estate is a complex bureaucracy and not adhering to certain regulations could see financial sanctions imposed on you, or cause the property sale to fall through.
Read our full breakdown of conveyancers here.
---
Auction fees
An auction can be a great way to get a quick sale on a property. Unfortunately, you do have to pay a professional to brandish a gavel to a gaggle of people outside your home.
Mr McCulloch said auction fees cost $600-$1,000 and are non-refundable.
"Some people don't understand is once you book that auction, whether you go to auction or not, you're paying the fee," he said.
"If I go into a four-week marketing campaign and my house sells in two weeks, I might say can I have the auction fee back?
"But you've already paid for the spot so that money is gone."
---
Lender fees
If the sale of your home means you'll pay your home loan off in full, your lender may charge you a discharge fee. Also known as a termination or settlement fee, this covers the cost of the paperwork associated with finishing up the loan and ranges from $150 to $400.
Exit fees on home loans were banned in July 2011, but if you acquired your mortgage before then, you may still be subject to them.
---
Property styling
How your property looks is just about the most important thing when it comes to trying to find a buyer, and first impressions count.
It's going to be hard to find a buyer if you've got four-foot-high grass in the garden, peeling paint, and missing roof tiles.
Mr McCulloch said spending a bit of money on freshening the home up can add a significant amount of value.
"Property styling is nearly always recommended in some way, shape or form," he said.
"Agents often make some suggestions like doing some basic maintenance, or a touch up of paint.
"If we've got a beautiful home and the furniture may just not really suit that style of home, sometimes I will say things like, well you're moving, we might as well start packing. Let's put some of this stuff away and bring in some fresh furniture."
"People will spend anywhere between that $5,000 to $10,000 mark."
---
Capital gains tax
If you're selling an investment property, or you ever used the home you were living in to generate income, you will have to pay Capital Gains Tax (CGT).
If you make a profit from the sale of your property, that's defined as a capital gain and has to be taxed accordingly.
The capital gain is added to your taxable income, reported to the Australian Tax Office (ATO) and taxed at your appropriate tax bracket.
Read our full explainer on CGT here.
---
Renovations
Renovations are a completely optional selling cost but can add considerable value to a home.
Agents often use new bathrooms or a new kitchen as a main selling point of a home, while dated features can scare off buyers who don't want to do any DIY.
Data from Suncorp revealed a kitchen costs $20,750 on average to renovate, and bathrooms $16,250 on average.
---
Council rates and body corporate fees
Unless you sell your home on the very day the quarter starts, you're likely to have to pay some council rates for the quarter.
The same logic applies if you're selling an apartment in a strata building, where you'll have to pay a part of the body corporate fees for the quarter.
Your conveyancer should be able to assist you in finding out how much these fees are.
---
Savings.com.au's two cents
Home selling costs can be broken into two fields: optional and required.
You'll pretty much always have to pay marketing, real estate agent, and conveyancing fees, while costs like property styling and renovations are optional - but they can add serious value to your home.
You should have a clear budget of how much it'll cost you to sell your home, as well as how you can get it in the best possible condition to appeal to your desired demographic.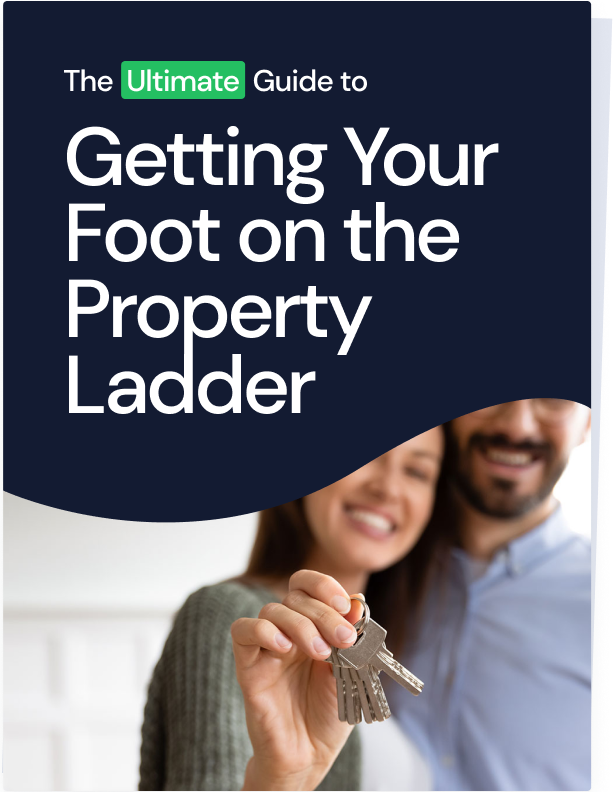 Ready, Set, Buy!

Learn everything you need to know about buying property – from choosing the right property and home loan, to the purchasing process, tips to save money and more!

With bonus Q&A sheet and Crossword!