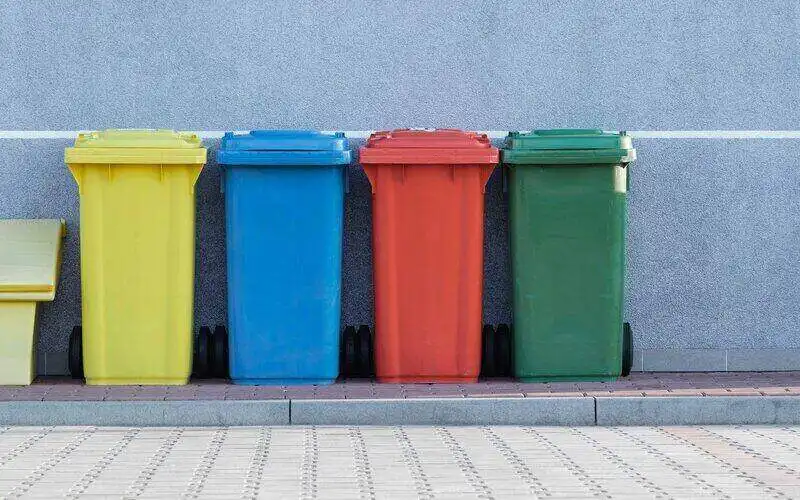 Debt recycling is the process of replacing mortgage debt (non-tax deductible), with investment debt (tax deductible).
This works by taking out equity from your property, and investing it elsewhere with the goal of generating profit. This profit could then be used to reduce your mortgage or for other expenses.
The aim of debt recycling is usually to pay off your home loan as quickly as possible, while also building up long term wealth in a tax-effective way.
How does debt recycling work?
Debt recycling works by using equity from your home to invest in income-producing assets with the potential of growth.
These income-producing assets could be things like an investment property, shares or ETFs.
Over time, the earnings from these investments may be paid towards your home loan, potentially helping to pay it off faster than if you were just making regular payments.
Typically, the interest on investment loans is tax deductible. That means, this strategy has the potential to create a tax saving, which may also be put towards your home loan. In addition, if your new investments go up in value, you'll be building your wealth at the same time.
In theory, this creates a sustainable cycle you can continue until you have reached your goal:
Access equity in your home.

Use the equity to borrow against your home.

Wait for these investments to grow in value.

Use these gains to pay off your original home loan.
Pros of debt recycling
Could generate magnified compounding gains which could be used to pay off your original loan sooner and save on interest costs.

Allows you to diversify your portfolio into multiple investments.

The investments could earn you a passive income
Cons of debt recycling
Magnified losses during market downturn.

Potentially higher interest rates on loans used for investments

Variable rates change over time. If your loan isn't on a fixed-rate when interest rates rise, you will have to pay more interest.

Like any investment strategy, debt recycling is risky if you are going to need access to the money invested in prospects in the near future.
What is equity?
Your equity in a home is the value of the property minus how much you owe on the mortgage tied to it.
Helpful tool: Equity calculator
Equity is how much of your home you actually own. Most people don't own their homes outright - they own a slice of it, and the rest is being paid off through their home loan. Home equity represents the difference between the current value of your home and how much is owing on the mortgage.
Example: Augustine buys a house for $500,000 with a 20% deposit ($100,000 of her own savings) and a $400,000 home loan. Her equity in the property at this point is $100,000.
Over 10 years, she pays $150,000 off the home loan's principal (leaving $250,000 owing) and the property's value increases to $550,000. Augustine's equity in the house is now $300,000 ($550,000 minus $250,000).
How to access equity?
Refinancing
One of the most common methods of accessing home equity is by refinancing the mortgage. When you refinance, you leave your current mortgage and switch to a new mortgage.
When you refinance, your property can also be revalued.
Revaluing your property may show your home has gone up in value, meaning you can access more equity.
The timing of revaluing your property is crucial, as changes in the market can also mean your property has gone down in value, or stayed the same as when you bought it.
When digging into your equity, it's important to note you'll still have to pay it back eventually. You're basically taking away from the principal amount you'd paid off, so you'll end up paying it back plus interest over time.
Redraw facility
If your mortgage has a redraw facility, this is another potential way to access some of the equity in your home. When you make extra repayments towards your home loan, they go solely towards the principal loan amount, rather than principal and interest, and therefore build up your equity. If you have made enough additional contributions, you could potentially have a stack of money available for you to redraw from. Again, you'll need to pay back this money over time plus interest.
Other ways to access equity:
Savings.com.au's two cents
Debt recycling may be a concept you are considering in order to pay off your mortgage quicker than with your scheduled repayments. Before you do, we recommend speaking to an expert or financial adviser. Having considerable equity reinvested puts you at risk to changes in the market. Without a safety net and steady income, you could put yourself in considerable financial risk. On the flip side, if you have considerable financial security, debt recycling could potentially speed up the payment of your mortgage and your overall wealth growth.
---
Advertisement
Buying an investment property or looking to refinance? The table below features home loans with some of the lowest interest rates on the market for investors.
Option to add an offset for 0.10%
No monthly or ongoing fees
Unlimited redraws
Base criteria of: a $400,000 loan amount, variable, fixed, principal and interest (P&I) home loans with an LVR (loan-to-value) ratio of at least 80%. However, the 'Compare Home Loans' table allows for calculations to be made on variables as selected and input by the user. All products will list the LVR with the product and rate which are clearly published on the Product Provider's web site. Monthly repayments, once the base criteria are altered by the user, will be based on the selected products' advertised rates and determined by the loan amount, repayment type, loan term and LVR as input by the user/you. *The Comparison rate is based on a $150,000 loan over 25 years. Warning: this comparison rate is true only for this example and may not include all fees and charges. Different terms, fees or other loan amounts might result in a different comparison rate. Rates correct as of May 26, 2022. View disclaimer.
---
Image by Pawel Czerwinski via Unsplash