In Australia, there are three main ways to sell a home: you can sell by auction, private treaty, or the less common method expression of interest (EOI). For example throughout 2021 in Brisbane, EOIs made up only 0.05% of residential sales according to PRD research.
Understanding what EOI means can be useful whether you're a buyer or a seller. For example, if you're a buyer and your dream home is being sold by EOI, you need to know how to play ball. On the side of the transaction, if you're thinking about selling, it's good to know your options.
Whatever side of the fence you are on, understanding what EOI is and how you can make it work for you is important knowledge to have.
---
Advertisement
Buying a home or looking to refinance? The table below features home loans with some of the lowest interest rates on the market for owner occupiers.
Lender

---

Variable

More details

FEATURED

Online Exclusive

Up To $4K Cashback

Includes NOV RBA Rate Increase

loans.com.au – Variable Basic Cashback Home Loan (Principal and Interest) (LVR < 70%)

Immediate cashback upon settlement
$2000 for loans up to $700,000
$4000 for loans over $700,000

Variable

More details

FEATURED

Refinance Only

Apply In Minutes

Unloan – Variable Rate Home Loan – Refinance Only

No application or ongoing fees. Annual rate discount
Unlimited redraws & additional repayments. LVR <80%
A low-rate variable home loan from a 100% online lender. Backed by the Commonwealth Bank.

Variable

More details

FEATURED

Up – Up Home Variable (Principal & Interest) (LVR ≤ 90)

Up is 100% owned by Bendigo Bank.
Up to 50 offset accounts
New joiners get $10 by signing up to the app using code UPHOMESAVINGS. (T&Cs apply)
Immediate cashback upon settlement
$2000 for loans up to $700,000
$4000 for loans over $700,000
Important Information and Comparison Rate Warning
---
What does Expression of Interest (EOI) mean?
Selling by expression of interest (EOI) means the owner is able to market their property without a price and with a certain deadline for the home to sell. Buyers are encouraged to submit their 'best and final offer' right off the bat rather than haggle back and forth.
EOI sales are, in some ways, a combination of auctions and private treaties. Just like an auction sale, there's no price guide given to buyers and there's a specific deadline by which the property needs to be sold. However, there's no public bidding; all bids remain private and are submitted throughout the sales period set by the owner, which is similar to a private treaty sale.
Dr Diaswati Mardiasmo, Chief Economist at PRD, said that buying or selling by EOI used to be more popular in commercial real estate, but that it is gaining traction in the residential sector.
"EOIs run as a form of 'blind auction' where buyers may submit their best offer to the vendor," Dr Mardiasmo told Savings.com.au.
"In these instances, a property will generally be on the market for four to six weeks to allow potential purchasers to view the property. If they are keen to buy, the agent will ask them to complete an expression of interest."
How does buying and selling by EOI work?
Of course, your knowledge of how EOI works will need to be different depending on whether you're buying or selling. But it can be helpful to understand both sides of the coin, so that you have an in-depth understanding of exactly how the process works.
How selling by EOI works
If you're choosing the EOI sales method, you're essentially going in blind in terms of how much you're asking for. Once you've put your home on the market, it's up to the buyers to decide how much they're willing to pay for it since they will be given no formal indication of the home's worth.
Some may submit low offers to test the waters, while others may submit their highest-possible offer to secure the property (at least, that's the goal). This is why it's generally reserved for high-end or unique properties rather than your standard, run-of-the-mill house.
Shannon Willcox, selling agent at Northern Realty, said homes sold by EOI usually have features that you 'can't easily put a price on'.
"A wine cellar, golf simulator, gardens, ponds, bars and reading rooms are all examples of features everyone values differently," Ms Willcox told Savings.com.au.
"These features are also likely to attract a unique set of buyers and therefore a smaller portion of the market."
Selling by EOI is very similar to a silent auction, where bidders submit their offers privately. While silent auctions are held over one or two days, EOI sales can usually last from four to six weeks, though this is up to the seller.
On the date of the deadline, you'd meet with your real estate agent and go over all the offers you received. From there, you can either choose the option you're happy with or contact the highest bidder to continue negotiations.
How buyers can make an EOI
It's especially important to know what you're doing if you're looking to buy a property that's selling by EOI. This is because if you don't submit your offer right/it isn't competitive enough, you could miss out on the home you're pining after.
"Buyers will need to submit their offer in writing along with the conditions of sale, including settlement dates, finance conditions and inclusions and exclusions of the sale," Dr Mardiasmo said.
"A buyer's offer can only be shared with the vendor and agent, not with any other parties. It is recommended buyers complete their due diligence by doing their research about the home they want to put an offer in for, to ensure they aren't paying too much or too little or to ensure other factors including flood plains, or other natural disasters do not affect the property."
Unfortunately, making an expression of interest can differ from state to state, so it's wise to speak to your real estate agent about exactly how it works, what you can expect to happen, and so on.
Pros and cons of EOI sales
There are both pros and cons to buying and selling by EOI, which should be considered before deciding to express your interest or list your property for sale by EOI.
Pros and cons of selling by EOI
Let's discuss selling by EOI first. We'll briefly touch on a few potential benefits and drawbacks in the table below.
Pros

Cons

You could be less likely to take the first good deal you're presented with as you have given buyers a set period during which they can make an offer. Meaning, you may not have the afterthought of what if there was a better offer out there?

Buyers won't be in the same 'competitive' environment as an auction, where the idea is for buyers to compete openly with each other until the highest unconditional offer is left on the table.

You can accept a contract that's subject to conditions, the highest bidder, or the best unconditional offer - whatever suits your personal situation best. You can also still go back to negotiate once the EOI period ends.

Some buyers may be put off by the absence of a price guide, or the uncommon sales method.

"For this reason, an EOI is often less effective when there is a lot of similar stock on the market," Dr Mardiasmo said.

You could end up getting more than you were expecting as buyers don't have a set price guide to follow. Buyers that are super keen may make a really high offer in order to secure the property (or at least, that's the idea).

The process can take longer than a private treaty sale, which could see your home sold within days or even hours (if you received a good offer). If you're in a rush to sell, selling by EOI may not be the best move.

You can have more privacy as your nosy neighbours won't know what the property is worth.
Pros and cons of buying by EOI
There are also benefits and drawbacks of buying by EOI.
| Pros | Cons |
| --- | --- |
| Bidders can remain anonymous, which can take some of the pressure out of competing from the home. | The chance you will overvalue the property can be higher, if you haven't (or haven't been able to) research similar properties in the area. |
| You only offer what you're comfortable with, and may not feel as pressured to submit an offer out of your budget. | Not as quick as a private treaty sale - need to wait out the four to six week period to have an answer. This may not suit buyers looking to move in a hurry. |
| Set timeline by which you'll know whether your offer is accepted or not. | Don't openly know how much competition you may have for the home, which could influence how much you choose to offer. |
| Your offer can be subject to conditions like finance and building and pest, which isn't possible with an auction sale. | |
Should you sell your home by EOI?
Deciding whether or not to sell by EOI will likely come down to your own preferences. For example, if you want a really speedy sale, this method is probably not for you. But if you own a unique property and you're open to seeing what options may fly your way, selling by EOI may just work in your favour.
Dr Mardiasmo said vendors should have a flexible mindset if they are going to sell by EOI.
"Purchasing a home via expression of interest can be a difficult process because of its unpredictable nature," she said.
"Therefore, prepare yourself for the ups and downs, particularly the different price offers that might come your way - it can be a very big range)."
Dr Mardiasmo said the true value of a home is often determined by supply and demand.
"Have a price range that is realistic and within current market conditions," she said.
"Consider the market forces of supply and demand, average vendor discount, property conditions, and if there are any future plans related to the area - new transport, shops, and so on."
If you're tossing up between selling by EOI and another sales method, and you're still not sure, you may like to consider speaking with an experienced real estate agent. They may have additional insights into which sales methods may work best for your property.
Luke Lawlor, Director at Emergency Services Property Advisors, said that if you have a unique property to sell, EOI has merits because you don't have market evidence to justify a price.
"You are putting it out to the market to determine what it is [worth]," Mr Lawlor told Savings.com.au.
"Sellers could also be opting to sell their home through EOI to avoid giving the market a fixed price in case a buyer was willing to pay more."
However, he said that selling a home by EOI can be a risk - it may pay off, but it may not.
"In my experience, some buyers won't deal on properties without a price guide or an indication of what it is worth," Mr Lawlor said.
"A buyer might be able to spend $1 million, and they think it is worth $1 million, so they go through a whole negotiation process only to find out the owner wants $1.4 million."
"Other times - it can pay off, with buyers believing the house is worth more than market price and offering a higher price."
Tips to buy a property by EOI
Dr Mardiasmo also provided tips for buyers that are looking down the barrel of an EOI sale. She said that whether or not buyers choose to throw their bid out there can depend on several factors:
Its 'likely' value

Whether there are similar properties available

Buyers' goals and expectations
She said it's important to keep in mind that submitting an EOI, or even having one accepted, doesn't mean that the property is definitely yours.
"The expression of interest sets out the proposed details including the terms and conditions of the offer, purchase price and time frames to act," Dr Mardiasmo said.
"It is a non-binding offer and does not in itself constitute a legally binding contract."
Dr Mardiasmo said it's a good idea to buy your home via EOI if you believe property prices are on the rise.
"[This is] in the sense that you are 'getting in early'," she said.
"Many EOIs don't sell because of the unpredictable nature of the sale."
Ms Willcox provided tips for buying a property that's selling by EOI:
Weigh up whether those additional features are of value to you and what price you would put on them.

Try and find something to compare the property to, even if its remotely within the ballpark. The seller will have a figure in mind and this will be based off both their costs and what they value the property at.

Submit your best and final offer first. Often, expressions of interest campaigns leave little room to negotiate, so you may not get the chance to do so.
Alexander Gibson, buyers agent with Trelease Associates, said there is a risk of overpaying for a property selling by EOI, so it's important to ask yourself questions when making an offer.
The first question to ask yourself should be: do you really like the property?
"If the property is exactly what you're looking for, and you can't imagine living anywhere else, then it is okay to pay more than you would have hoped," Mr Gibson told Savings.com.au.
The second question Mr Gibson recommends asking yourself is: what would someone else pay for it?
"Focus on the positive and negative attributes of the property and what the buyers are likely to be drawn to," he said.
"If you can work out the demographic of the buyers, it can help you determine where there may be gaps and opportunities among your competition when submitting an offer."
Image by Mohamad Hassan on Pixabay
---
---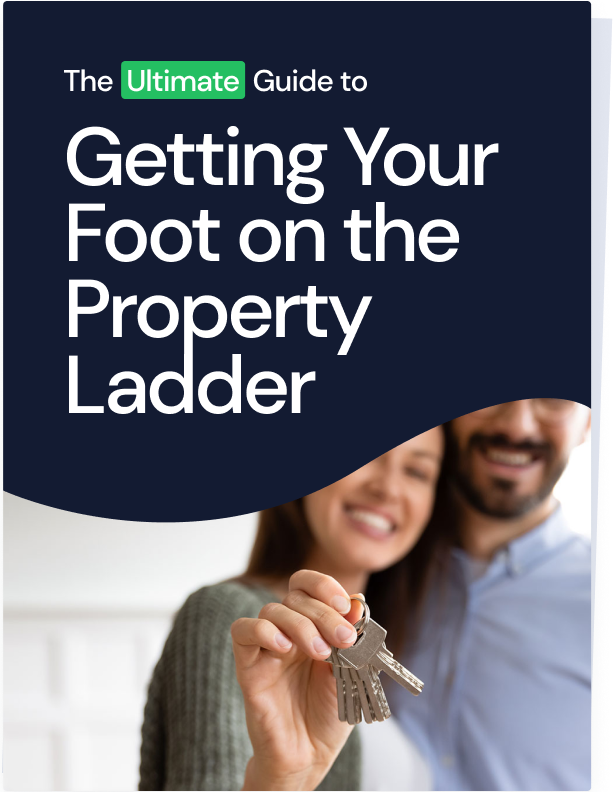 Ready, Set, Buy!

Learn everything you need to know about buying property – from choosing the right property and home loan, to the purchasing process, tips to save money and more!

With bonus Q&A sheet and Crossword!