That's the takeaway from the latest Perceptions of Housing Affordability report by property analytics firm CoreLogic which found 63% of young Australians still living with their parents say they are doing so because they can't afford to move out.
The report saw a surge in the number of people who think they will be at least 30 years old before leaving home.
In just two years, that number has rocketed from 20% to 34% of Australians still living at home.
CoreLogic International CEO Lisa Claes warns Australia risks disenfranchising an entire generation.
"The report proves that the 'cubby house' syndrome – where children are prolonging their home stay with parent – is intensifying. Our youngest generation is effectively being locked out of the market and increasingly dependent on parents," Ms Claes said.
"If millennials' affordability disillusionment continues, we risk entrenching a generation who become disenfranchised from society. It raises serious issues around intergenerational equity and should be a catalyst for policymakers to address affordability at a foundational level."
Younger generations see deposit as the greatest obstacle to buying a home
The ability to save for a deposit was considered the biggest hurdle for millennials, which could take more than 11 years if you live in Sydney.
This was followed by getting approved for a loan, at a time when lenders are scrutinising every expense would-be borrowers make.
Struggling to fund exorbitant stamp duty costs – which can make up to 3% of the purchase price – was another hurdle.
According to Corelogic, it takes an average of 8.7 years to save enough for a 20% deposit.
Worryingly, many Australians (44%) are unaware that banks can lend without a 20% deposit.
Despite record low interest rates, a surprising number (45%) of millennials rated interest rates as an affordability concern.
Millennials turning to the 'bank of Mum and Dad' for help
Amid these concerns, Corelogic reported that more young Australians are turning to their family for help. A quarter of millennials say family assistance to raise a deposit would be a big help when buying their first home.
One in five millennials also said they would welcome financial support from their family to help pay off the mortgage.
Tim Lawless, head of research at CoreLogic said this is becoming the last hope for millennials.
"The 'bank of Mum and Dad' – where young people rely on their parents to support their entry into the housing market, either by helping with a deposit or assisting with loan repayments, is becoming one of the last sources of hope for millennials," Mr Lawless said.
Despite falling house prices and record low interest rates off the back of RBA rate cuts, 83% of non-property owners were concerned about being able to afford a property.
But the Great Australian Dream remains high, with 86% of millennials rating homeownership as important.
Ms Claes said, "I find that inspiring."
"I want us to keep that going; I want our future generations to hang onto that great Australian dream of owning their own home. I want my grandchildren to have their own home."
Mr Lawless said while millennials haven't given up on the dream, they're running out of hope.
"Millennials haven't given up on the great Australian dream – they want to own homes. In fact, by being denied it, they want it even more," Mr Lawless said.
"But they are losing hope that they will ever be able to realise that dream."
A backyard top of buyers wish-lists
Specifically, the 'Great Australian Dream' of many appears to be a detached home with a backyard, rather than a one-bedroom inner-city apartment.
St George's Spring-time Housing Survey revealed a backyard is top of buyers wish-lists, with quiet roads and good neighbours coming in a close second and third.
The research also found that first home buyers are swayed by location, preferring family-friendly neighbourhoods, access to views, sporting facilities, cafes or bars, and being close to food delivery options.
But backyards come with a price – and usually a hefty commute into major cities where most of us work.
According to CoreLogic, millennials and gen Xs are likely to be willing to sacrifice the suburban backyard for buying more affordable options like apartments and townhouses closer to the city to avoid significant commutes to work.
---
---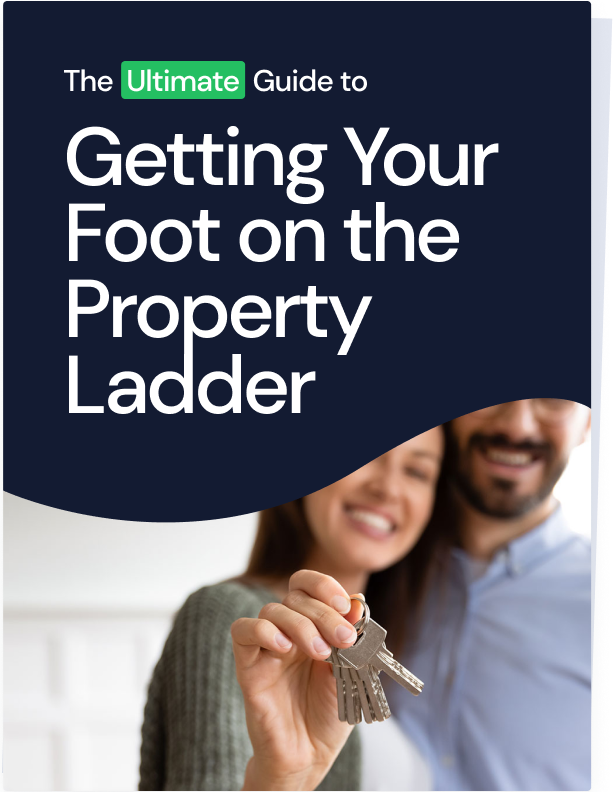 Ready, Set, Buy!

Learn everything you need to know about buying property – from choosing the right property and home loan, to the purchasing process, tips to save money and more!

With bonus Q&A sheet and Crossword!