Extending the Sustainable Household Scheme announced in line with the 2021 Budget, the ACT Government will offer between $2,000 and $15,000 for the purchase of new or used electric vehicles at zero-interest.
The zero-interest loans on offer by the State Government are available over a ten-year period, with no upfront costs or fees.
This follows on from incentives announced across the nation's capital earlier this year, with two years' free registration and stamp duty waived across both new or used zero-emission vehicles to encourage the uptake of electric vehicles.
Through phase one of the scheme, more than 2,000 households have already applied to have sustainable upgrades installed in their homes with around $20 million in loan applications received so far.
ACT residents have shown a willingness to adapt to societal demands for electric vehicles, with the state recording 1,304 zero-emissions vehicles registered in October.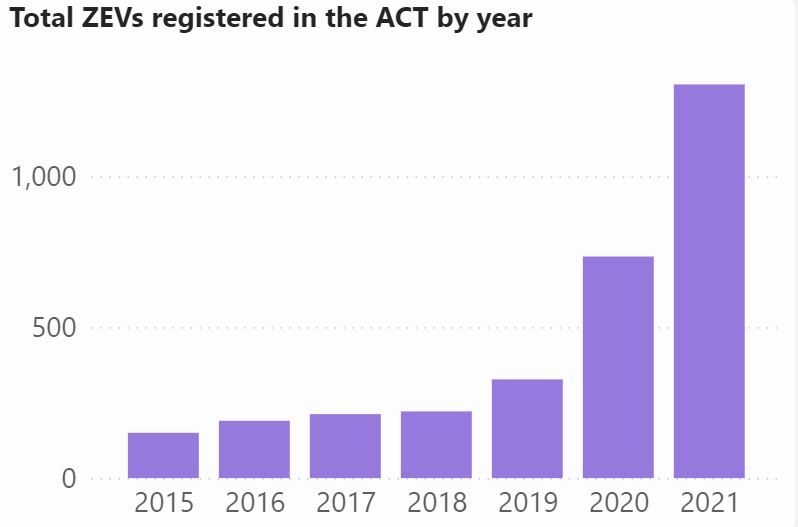 Source: Vehicle Registration Data, Access Canberra
ACT Minister for Climate Action, Andrew Barr said the goal is to support more Canberra households to share in the benefits of a net zero emissions future, while at the same time creating and protecting good local jobs.
"So far, the scheme has been a great success and we look forward to seeing more Canberrans support the Government's efforts to reduce emissions without leaving people behind," Mr Barr said.
ACT Minister for Emissions Reduction, Shane Rattenbury said many Canberrans want to take action on climate change, and these no interest loans for zero emissions vehicles will help people do this.
"Transport is the largest contributor of greenhouse gas emissions in the ACT," Mr Rattenbury said.
"With two years' free registration and zero stamp duty on emission free vehicles already in place in the ACT, this initiative makes it even easier for Canberran households to reduce their emissions and take that next step."
Electric vehicles travel further than petrol counterparts
Data released for the first time by the Australian Bureau of Statistics found electric vehicles travelled 11,100 kilometres on average, 600km more than drivers of petrol vehicles for the year.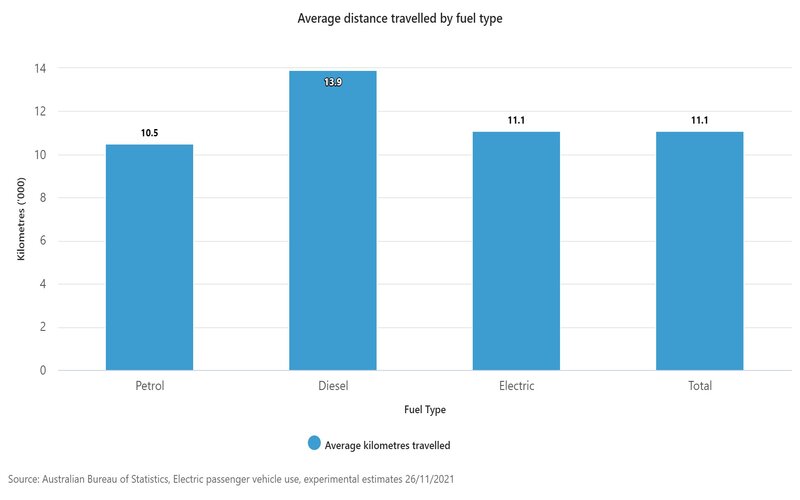 Electric passenger vehicles in the nation's capital travelled further on average than all other states and territories at 12,800km.
New South Wales, Victorian and Western Australian electric vehicle owners also travelled further than those who owned a petrol vehicle, with Queensland not far behind.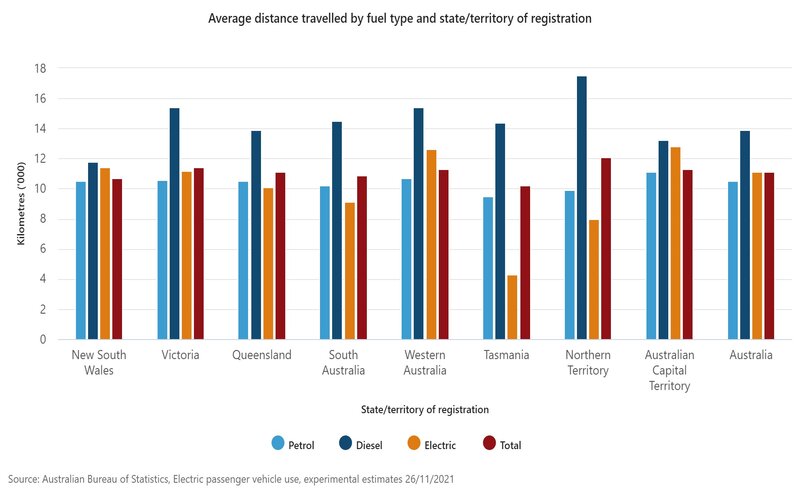 Brighte Chief Executive Officer, Katherine McConnell said between home energy and personal vehicles, households generate 33.5% of our domestic emissions.
"The future is electric and EVs are at a tipping point of affordability — programs like the Sustainable Household Scheme make this transition more," Ms McConnell said.
Read more: What's the buzz? A guide to the current Australian electric vehicle market
---
Advertisement
In the market for a new car? The table below features green car loans with some of the lowest interest rates on the market for low-emissions vehicles.
Lender

---

Fixed

New

1 year

More details

FEATURED

Approval within 24 hours

Green Car Loan Fixed

Save the planet. Save thousands on your car loan.
1% discount on qualifying electric cars
Required: Good credit history, stable employment history. Aus citizenship or PR.

Green Car Loan Fixed

Save the planet. Save thousands on your car loan.
1% discount on qualifying electric cars
Required: Good credit history, stable employment history. Aus citizenship or PR.

Fixed

New, Used

7 years

More details

Hybrid and Electric Car Loan

Fixed

New, Used

99 years

More details

Electric Vehicle Loan (Fixed)

Variable

New

99 years

More details
Important Information and Comparison Rate Warning
Image by Kindel Media via Pexels
---
---