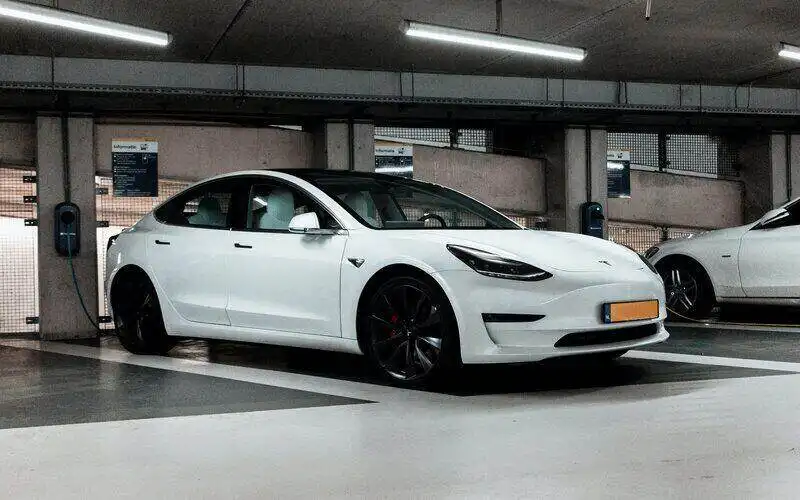 Dubbed the new kid on the block of the motoring industry, electric vehicles (EVs) are here to revolutionise all we know about driving, but what's out there?
Manufacturers are investing billions into the electric vehicle market, fuelled by international environmental legislation for economies to adopt carbon-neutral and net-zero emissions targets. What does this mean? It's all apart of a global future-driven plan designed to reduce fossil fuel emissions to benefit society for generations to come.
---
Advertisement
In the market for a new car? The table below features green car loans with some of the lowest interest rates on the market for low-emissions vehicles.
Base criteria: fixed and secured car loans for 'low emission' cars. Data accurate as at 01 September 2020. Rates based on a loan of $30,000 for a five-year loan term. Products sorted by advertised rate. Repayments are calculated based on advertised rates. Rates correct as of November 27, 2021. View disclaimer.
---
The state of the Australian EV market
Once upon a time electric vehicles were considered a weird and whacky fad product for the wealthy. Remember the small cube shaped cars you would see in the streets of inner-city suburbia? Just like those. Now the times have changed with some of the biggest global motor vehicle manufacturers altering everything from brand image to manufacturing and vehicle portfolios to meet the demands of society globally for low-emission vehicles.
Electric vehicles may have only accounted for 1% of total car sales in Australia throughout 2020, yet with both petrol prices and used car markets remaining at dizzying highs across the nation coupled with the recently announced Federal Government EV strategy, now may be as good a time as ever to take advantage of incentives and consider an EV for your next set of wheels.
How do EVs work?
Electric vehicles (EVs) work by using an electric motor powered by a rechargeable lithium-ion battery pack, rather than using a traditional petrol-powered internal-combustion engine.
The first thing you'll need to power your electric vehicle, is electricity - shocking right?
To charge the battery in your EV, you connect your EV to an external charging point that ranges across three levels:
Slow - Level 1 AC trickle charging, through the use of a wall socket.

Fast - Level 2 AC fast charging, through the use of a plug-in wall box charger.

Rapid - Level 3 DC rapid charging, through the use of a public DC rapid charger, often found in shopping centres.
Electric vehicles in Australia store DC electricity, meaning the electricity used through a wall socket or plug-in wall box charger is converted by the EV from AC to DC to power the vehicle.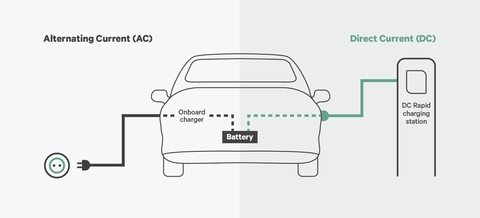 Source: Wallbox
There's one of the advantage of owning an EV that is often overlooked, which is the unique ability of EVs to capture kinetic energy while the vehicle is decelerating (slowing down) and feed that power back to the battery. It achieves this by reversing the rotation of the electric motor when slowing down, which produces instead of consuming power and is then transferred back to the battery. Enough with the science talk - to put it simply, EVs essentially produce free fuel which is impossible with a petrol engine vehicle.
When considering an EV, the lithium-ion battery pack powering the EV is just like a regular car's fuel tank but for electricity instead. The bigger it is, the more costly the vehicle will usually be to purchase, yet the upside means you can travel further before recharging. If you do however find yourself on that last 20% of battery charge, independent sites such as PlugShare take the guess work out of finding EV charging stations across Australia.
State Government subsidies for EVs
The Federal Government does not offer subsidies for Australians in the market for a new EV, with State Governments taking the reins instead.
Where the Federal Government will step in is with the promise of convenient access to public fast and rapid charging stations for 84% of the Australian public under the recently announced Future Fuels and Vehicles Strategy.
The table below navigates the current subsidies available for the uptake of electric vehicles in each state across Australia. The Queensland and Western Australian Governments are yet to propose or implement an EV policy.
EV Rebate/Discount

Tax Breaks

Registration Discount

Road User Charge

NSW

$3,000

Applicable to first 25,000 EVs sold under $68,750.

Stamp duty waiver for EVs under $78,000.

-

2.5c/km charge for EVs and 2.0c/km for PHEVs by 2027.

VIC

$3000

Applicable to first 20,000 EVs sold below $68,740.

Luxury duty waiver for EVs over $100,000.

$100 annually.

2.5c/km for EVs and 2.0c/km for PHEVs from 1 July 2021 to 30 June 2022.

SA

$3000

Applicable to first 7000 EVs sold.

-

Three years free for new EVs.

2.5cm/km charge for EVs and 2.0c/km for PHEVs by 2027.

QLD

-

EVs up to $100,000 pay 2% stamp duty, over $100,000 pay 4% stamp duty.

-

-

WA

-

-

-

-

TAS

-

Stamp duty waiver on all EVs until 1 July, 2023.

N/A for private buyers, two years free for rentals.

-

ACT

Interest free loans up to $15,000.

Stamp duty waiver for EVs from $400 to $5,100.

Two years free for EVs purchased up to 30 June 2024.

-

NT

-

$1,500 discount on new and used EVs from July 2022 until July 2027.

Five years free from July 2022.

-
What new EVs are available to Australians in 2021?
Here's a list of all the EVs currently available on the Australian market in 2021. By breaking the EV market down into two categories, Savings.com.au highlighted the cheapest EVs that qualify for State Government rebates at under $70,000 and for those with a little more cash to splurge, 10 EVs currently available at prices over $70,000.
Under $70,000
| Electric Vehicle Make | Price (before on-road costs) |
| --- | --- |
| MG ZS EV | $44,990 |
| Hyundai Ioniq Electric Elite | $48,970 |
| Mini Electric | $59,250 |
| Tesla Model 3 | $59,990 |
| Nissan Leaf e+ | $60,490 |
| Hyundai Kona Electric | $62,000 |
| Kia Niro Electric S | $62,590 |
| Mazda MX-30 Electric | $65,490 |
Over $70,000
| Electric Vehicle Make | Price (before on-road costs) |
| --- | --- |
| Hyundai Ioniq 5 | $71,990 |
| Mercedes-Benz EQA 250 | $76,800 |
| Volvo XC40 Recharge | $76,990 |
| BMW i4 eDrive 40 | $99,900 |
| BMW iX3 | $114,900 |
| Mercedes Benz EQC 400 | $124,300 |
| Jaguar i-Pace | $127,620 |
| Tesla Model S Plaid | $132,718 |
| BMW iX Xdrive Series | $135,900 |
| Audi e-tron 50 | $137,100 |
Savings.com.au's two cents
We can see from the tables above the Australian market for EVs consists of a small number of cars under $70,000 that go for an average of $55,000. For the average Aussie, $55,000 is nothing to sneeze at, on par with average yearly income depending on how you measure it. Even with the most competitive fixed new car loan interest rates, it's likely you will still be looking at high repayments over a lengthy loan depending on your credit history. Expect to see more lenders willing to come to the party in supporting the uptake of electric vehicles throughout 2022, offering discounted rates and incentives for customers looking to finance an electric vehicle.
---
Image by Jannis Lucas via Unsplash