The American Express Qantas Ultimate Card is offering a signup offer until the 18th of November 2019, which initially ran until the 6th before it was extended.
The offer is quite simple: receive 120,000 bonus Qantas Points when you apply online and are approved by the 18th, and spend $4,500 on eligible purchases within the first three months.
For every $1 spent, 1.25 Qantas points are earned on all purchases excluding government spend (such as tax bills), where you earn 0.5 points per $1.
There's also no cap on the points you can earn, something that can hinder frequent flyers from maximising their points.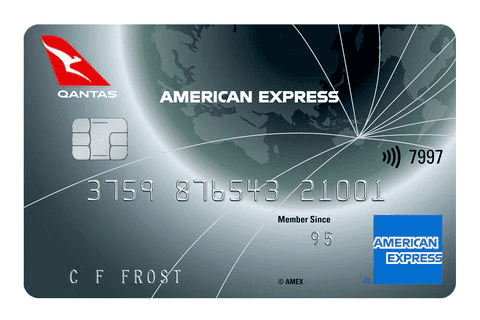 The card in question. Source: Amex.
Purchase rate: 20.74% p.a.
Annual fee: $450
Interest-free period: 44 days
Credit limit:

$3,000 – $50,000
Currency conversion fee: 3%
Rewards points: 1.25 per dollar spent
---
To provide some context, this many points is enough to you to the following destinations, according to Qantas' frequent flyer calculator (plus carrier surcharges and taxes):
83,000 pts gets a business class return flight, SYD-PERTH-SYD
83,800 pts gets an economy return flight, SYD-LOS ANGELES-SYD
108,400 pts gets a business class one-way flight, SYD- LOS ANGELES
50,400 pts gets an economy return flight, SYD-SINGAPORE-SYD
68,400 pts gets a business one-way flight, SYD-SINGAPORE
110,400 pts gets an economy return flight, SYD-LONDON-SYD
While not quite within the bonus point amount, 144,000 points is enough to get a business oneway flight from Sydney all the way to London.
iflyflat Founder and Chief Executive and credit card expert Steve Hui told Savings.com.au this offer is a very fast way to get a large number of rewards points.
"If you were to earn them in other ways, you will have to put through $96,000 in spend on the Amex Qantas Ultimate card to collect the same 120,000 points," Mr Hui said.
"People should not just blindly apply for a credit card to get the points, unless they have a plan to use the points for upcoming trips. Because getting the points without a plan is a bit meaningless.
"If a customer has not got a new card over the past 12 months, they could, depending on their personal finances, get a new card to score some easy bonus points."
Not only does this card offer an extremely high number of bonus points, but the $450 annual fee can be used as a travel credit with Qantas for bookings made online at American Express Travel.
It is, unfortunately, unavailable to current Amex customers who've held a credit card within the last 18 months.
Similar bonus point offers
Credit card signup deals are offered by banks to entice new customers in an uber-competitive credit card market.
Recent data also shows credit card accounts are being deactivated in favour of other payment methods such as the standard bank account + debit card or buy now, pay later models such as Afterpay and Zip, so a cynic might suggest they're marketing gimmicks designed to sucker people in.
And while this might be the case for some deals, there can be some good value ones out there if you know where to look.
According to Mr Hui, the following credit card signup deals are of a similar value to the Amex Ultimate Card one:
The Qantas Premier Platinum credit card: offers up to 120,000 bonus points to new cardholders ($1,500 per month for six months minimum spend).
NAB Qantas Rewards Signature Card: offers up to 120,000 bonus Qantas Points and reduces the annual fee in the first year ($3,000 spent in the first 60 days).
Virgin Australia Velocity Flyer card: offers up to 70,000 bonus Velocity Points when they meet the spend requirements ($1,500 in the first three months).
ANZ Frequent Flyer Black Credit Card: offers 100,000 bonus Qantas Points and $200 back ($4,000 spent in the first three months)
One advantage the Amex Ultimate card has over the others (with the exception of the ANZ card) is the points don't accrue gradually.
The Qantas Premier Card, for example, offers $20,000 bonus points per month if $1,500 is spent in that month, up to $120,000 points.
With the Amex card, customers get those 120,000 points as soon as they hit the spent requirements.
So how can you hit the spend requirements (safely)?
Hitting that $4,500 limit might be simple for some, but for others that's a lot of money, and won't be an easy task.
That amount of spend over three months equals $375 per week, and one of the key things to think about when getting one of these cards, according to Mr Hui, is to not spend more than you normally would just to get the points.
"I would hope most people who get this card are already spending within the $1,500 per month range because this is an indication of who the card is designed for," Mr Hui said.
"Customers can safely hit the spent target by using it (the card) to pay for expenses you're already using.
"They can also seek to prepay for utilities such as mobile phone bills, electricity, gas, strata, etc to help them reach the minimum spending hurdle, and they can buy gift cards if they're really short of time."
If you do overspend to reach that bonus point target, you run the risk of not actually getting any value from the rewards points at all.
A study from the Reserve Bank last year titled Consumer Credit Card Choice: Costs, Benefits and Behavioural Biases found rewards points are the second most common influence when getting a new card, with 30% of cardholders listing it as a relevant factor.
However, 40% of all cardholders don't actually make a net financial benefit from their card, and this is mainly down to the card not suiting their profile.
A more recent survey by ME in 2019 found 37% of rewards cardholders received no positive value.
These cards aren't guaranteed money
While you might see that 120,000 bonus point offer and envision yourself diving into a pool of money Scrooge McDuck style, these cards aren't always a sure thing.
Rewards and premium cards tend to carry higher interest rates and fees than more budget-friendly cards.
In the case of the American Express Ultimate card, customers should be very wary of the high-interest rate of 20.74% p.a. – that $4,500 would end up costing nearly $13,000 if you only met the minimum repayments each month, so make sure the balance is paid off in full each month.
Another thing to be wary of before making an application is the effect a failed application can have on your credit score.
"Every credit card application requires the card issuer to make a query to check your credit records, and more queries act as an indication to other financial institutions that you are seeking credit, and may be a higher risk customer to lend money to," Mr Hui said.
In short, failing to get approved for this card after applying (and it does have a relatively high minimum salary requirement of $65,000) could impact your future ability to get a home loan, car loan or personal loan.
Flights are the best value for points
Those 120,000 points can be worth either a lot or not very much at all, depending on what you redeem them for.
Australian airline rewards website Point Hacks analysed the cost of points for both Qantas and Virgin last month, and found the per-point values of flights were up to six times higher than in-store products like toasters and iPads.
Point Hacks' spokesperson Daniel Sciberras said product redemptions are generally considered low value and should be avoided in most circumstances.
"Redeeming points on products generally aren't good value compared with flights, especially long-haul international flights in premium cabins," Mr Sciberras said.
"You should be looking for at least 2 cents per dollar for an ideal redemption value and this isn't something you are likely to get with products.
"Most of them fall between 0.4 to 0.8 cents, while flights are between 1.5 to 14 cents per point."
Mr Hui told Savings.com.au the same thing, saying business class flights were generally the best value among flights themselves.
Product
Retail dollar value
Total Qantas points required
Qantas point value
Total Velocity points required
Velocity point value
$50.00 Westfield Gift Card
$50.00
11,010
0.45c/pt
10,900
0.46c/pt
Sofitel Gold Coast 31 Dec 2019-1 Jan 2020 – Double or Twin Classic
$404.40
96,416
0.42c/pt
93,700
0.43c/pt
Car Hire – 3 days – Standard
$191.16
30,000
0.64c/pt
26,900
0.71c/pt
iPad – WiFi 32GB
$469.00
80,600
0.58c/pt
92,871
0.51c/pt
Breville Bit More Plus 2 Slice Toaster
$59.00
12,730
0.46c/pt
15,039
0.39c/pt
Bose Soundlink Around Ear Headphones II
$329.95
59,690
0.55c/pt
67,763
0.49c/pt
Virgin Australia Sydney-
Hong Kong economy flight
$727.94
55,600 + $253.96
0.85c/pt
Virgin Australia Sydney-
Hong Kong business class return flight
$4,683.66
131,000 + $298.32
3.35c/pt
Qantas Melbourne-Sydney economy return flight
$575
16,000 + $74
3.13c/pt
Qantas Melbourne-Sydney business class return flight
$1,806
36,800 + $74
4.70c/pt
Qantas Sydney-LA economy return flight
$1739
83,800 + $408
1.59c/pt
Qantas Sydney-LA business class return flight
$8,829
216,800 + $718
3.74c/pt
Source: Point Hacks
Read the terms and conditions before signing up to any credit card.