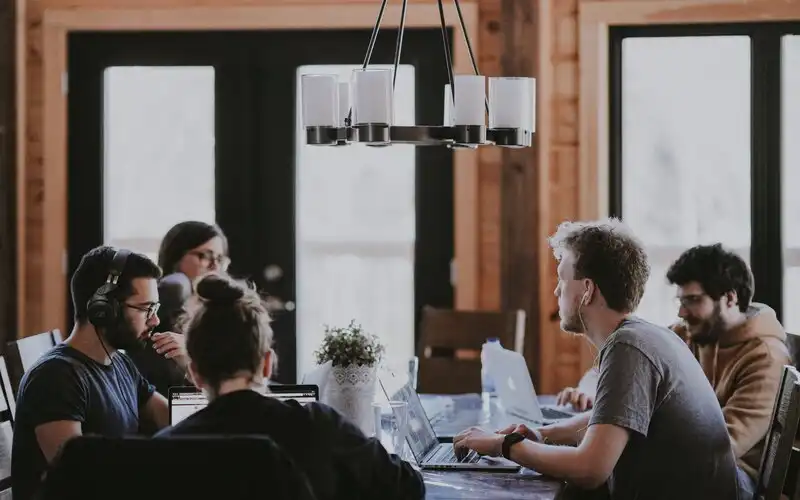 The unemployment rate dropped to 4.5% in August, but experts are saying this isn't necessarily an accurate picture of the situation.
The latest figures from the Australian Bureau of Statistics (ABS) saw the unemployment rate dip from 4.6% to 4.5% in August, but Callam Pickering, APAC economist at Indeed, calls this figure 'highly misleading'.
"The labour force survey was never designed with a pandemic in mind and the unemployment rate has been consistently underestimated when lockdowns have been in effect," Mr Pickering said.
While the unemployment rate did fall by 0.1 percentage points, the number of employed people also fell by 146,300 (-1.1 points) to 13,022,600.
This can be attributed to the participation rate, which fell by 0.8 percentage points from 66% to 65.2%.
The fall was underpinned by a large drop in the NSW participation rate, which is down 2.5 percentage points according to the ABS.
Bjorne Jarvis, head of labour statistics at the ABS, said the large fall in the national participation rate reflects falls in both employment and unemployment.
"The relatively large fall in unemployment, which accounted for around 13% of the 168,000 person fall in the total labour force, meant that the unemployment rate fell by 0.1 percentage points to 4.5%," Mr Jarvis said.
Mr Pickering said the conventional definition of unemployed has little meaning when so many jobs can't be performed due to lockdowns.
"Throughout the pandemic, job losses have consistently been absorbed by lower labour force participation," he said.
"A better measure to understand the impact of economic restrictions is hours worked."
Hours worked fell causing underemployment to rise
Hours worked decreased by 3.7%, 'considerably more' than the 1.1 percentage point fall in employment.
"There was a large spike in people working fewer or zero hours for 'economic reasons' or 'other reasons' in August," Mr Pickering said.
"The impact is being felt to a greater degree by part-time workers, with hours worked down 5.4% in August, compared with a 3.4% decline for full-time workers."
The fall in hours worked is said to highlight the people in lockdown who have reduced or no hours, without technically losing their jobs.
"It shows that hours in New South Wales fell sharply over the lockdown, down by 13% between June and August," Mr Jarvis said.
"The data for Victoria also shows how quickly hours can recover, coming out of a lockdown."
The large fall in hours caused the underemployment rate to rise by one percentage point, underpinned by the underemployment recorded in NSW, Victoria, Queensland, and the ACT.
"While the unemployment rate eased to its lowest level since November 2008, it was the increase in the underemployment rate that better reflected the impact of lockdown," Mr Pickering said.
"Underemployment will remain elevated until restrictions are meaningfully eased."
More than one million people receiving unemployment benefits
The latest annual report from the Australian Institute of Health and Welfare (AIHW) revealed that more than 1.1 million people are receiving income support as of May 2021 - 27% more than March 2020.
The AIHW report found that income support is most common in capital cities, as well as in Victoria and NSW where lockdowns and restrictions have been most prevalent.
At its peak in May 2020, there were 1.6 million Australians on some form of welfare support.
There has only been a slight decrease in income support recipients since then, but is still higher than pre-pandemic levels.
Young people (under 35) were said to be hit hardest as they were more likely to be working in industries impacted by COVID-19 restrictions such retail, hospitality, and recreation.
---
Image by Annie Spratt on Unsplash