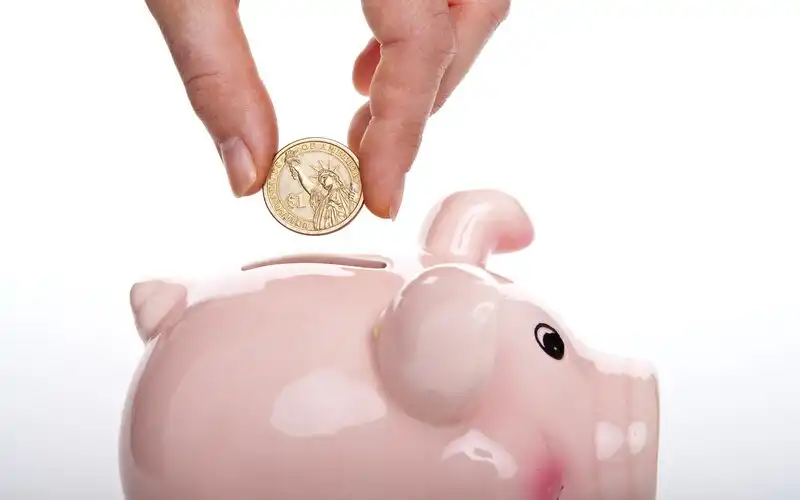 A new report from Allianz found a 5.2% increase in gross financial assets held by Australian households from 2019 to 2020.
The The Allianz Global Wealth Report measures growth financial assets including bank deposits, securities, pension assets and insurance.
According to the report, Australians have average financial assets of $140,118 per person.
This figure has doubled over the last decade and positions Australia as the 13th richest nation in the world according to Allianz.
Savings were the main driver: As lockdowns drastically reduced consumption opportunities, the global phenomenon of "forced savings" was born.
The household savings ratio has decreased in the past four consecutive quarters, down from 46-year highs experienced last year at the height of the pandemic and associated recession.
This helped drive growth for the GDP during the most recent quarter, along with public investment.
The household savings rate of 9.7% is still significantly higher than anything seen from 2015 through 2019.
Allianz's report comes after recent ABS data showed net worth per capita smashed the $500,000 barrier off the back of strong home price growth.
However, debt per capita grew to about $102,000, or $130,000 when minors were taken out of the equation.
Bank Deposits
Financial assets growing significantly was greatly impacted by the 12.4% increase in bank deposits by Australians.
Authorised deposit-taking institutions saw inflows of $29.2 billion over the year.
"Bank deposits accounted for half or more of fresh savings in all markets considered," the report said.
"Savings are sky high with bank deposits increasing at the fastest rate since GFC."
The report also highlighted the rate outpacing a recovering stock market.
"Bank deposits left behind even the asset class securities, which – thanks to the strong stock market performance – grew by +10.9%," it said.
---
Image by Damir Spanic