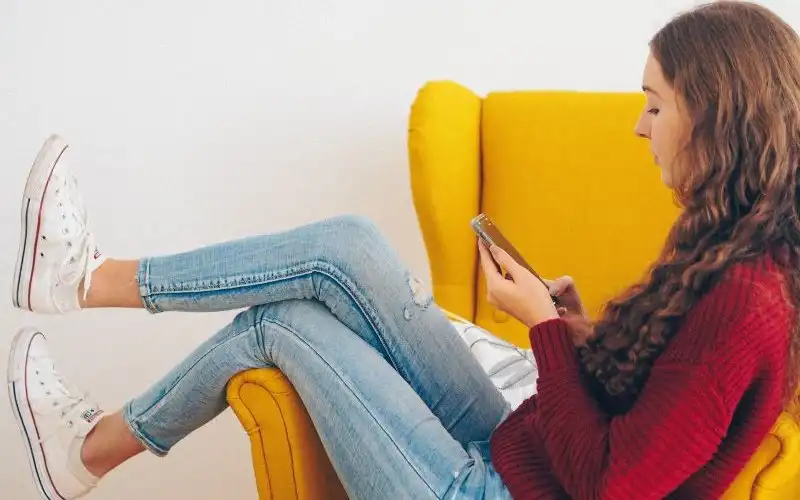 On Tuesday Beyond Bank announced it is partnering with Frollo as relaxed rules make it easier for brands to partner with existing consumer data right holders.
Frollo was one of the first accredited data recipients in the open banking stage of the 'consumer data right'.
In the first six months since open banking's launch it was one of only six participating institutions as red tape made it expensive and a lengthy process to become a data recipient.
Frollo will work with Beyond Bank to power its financial wellbeing app, allowing customers a full view of their finances, expected to launch early next year.
Beyond Bank deputy CEO, Wayne Matters, said the move was a logical step.
"It's still early days for open banking. As the leading Australian open banking platform, Frollo offers us an end-to-end
solution for most current uses and the confidence they will have any future uses covered," Mr Matters said.
"We've worked closely with the Frollo team on our financial wellbeing app and we're excited to continue working with them and use open banking data to unlock more value for our customers."
The news comes after Beyond Bank became one of the first customer-owned data recipients in September.
Frollo has partnered with ANZ, REA Group, P&N Bank, BCU, Beyond Bank, Volt, and Australian Finance Group to offer open banking services.
"With more than 20 million open banking API [application programming interface] calls made over the last 18 months, we've learned from real consumer behaviour and improved our platform with those learnings," a Frollo spokesperson told Savings.com.au.
"Another thing our clients value is the fact that we're able to deliver an end-to-end open banking solution.
"From data collection and enrichment, to delivering the use case. It makes it easier for our clients to try out different use cases, without having to build them all from scratch."
Frollo's analysis of 22 financial institutions' API response times - basically, how long it takes an institution to transfer the data through the API - shows 86 400 had the fastest response time at 0.20 seconds, followed by Beyond Bank at 0.31.
The average was 0.72 seconds, and the slowest was Macquarie Bank at 4.9 seconds.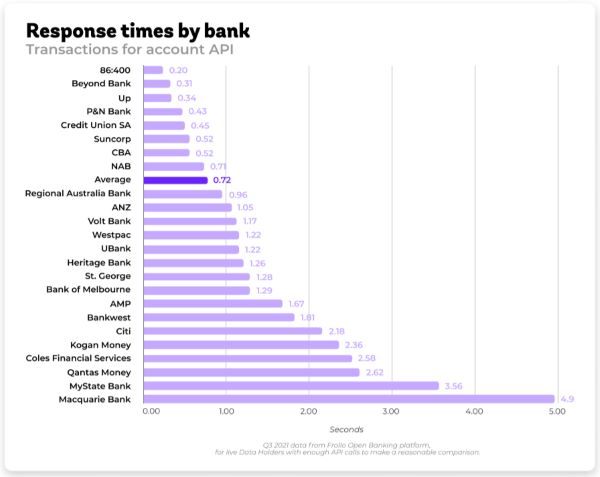 ---
Photo by Laura Chouette on Unsplash