'The Deloitte Open Banking Survey: Switch or Stick?' surveyed over 2,000 Australians to try and understand how they will react to the upcoming changes.
Deloitte Open Banking lead Paul Wiebusch said the survey explored consumer knowledge, reaction and expectation.
"We wanted to understand which organisations people trust with their money, and their information, what they value, and why," Mr Wiebusch said.
"We explored how willing people are to share their information, and how often they had changed their banking product providers in the last three years, and what had triggered their decision to switch.
"We asked about any future switching intent, and what would entice them to do so in the next 12 months, as well as what benefits they value.
"All of these factors will play a large role in the success of banks in an open banking eco-system."
How does open banking work? #ausbiz #abc730 @carringtonAU pic.twitter.com/7GB3z4FgTC

— abc730 (@abc730) February 14, 2019
Key findings
Here's a summary of the five key findings from the survey:
Trustworthiness is key
The survey found that Australians tend to distrust most organisations. However, they trust that traditional banks (the big four) will keep their money and data safe. Unsurprisingly, they don't believe banks have their best interest at heart.
Privacy, security, transparency
65% of survey respondents said trust was essential when deciding whether to provide personal information. Transparency and clear communication as to the reason for a customers data to be shared were paramount. People were three times more likely to share their data with 'an accredited third party'.
Engage – gathering information
Most people don't actively seek information about other banks offerings, however half of Gen Y's and Gen Z do. Despite this, most of these people won't change providers. Yet when data recipients are accredited, willingness to share data triples.
Switching: Know your customers – retention is cheaper than acquisition
Most people are satisfied with their current financial provider and 76% of respondents have had their banking relationship for over five years. Except for mortgages, switching wasn't seen as difficult. Switchers were more likely to be better educated, have a higher income, be tech-savvy and be Gen Y.
It's all about value
20% of respondents plan to change the provider of a banking product in the next year. Better value is the most important financial factor across all generations.
What have the experts said about open banking?
Open banking is based around the premise that consumers own their data, not the banks, and they should be able to do what they want with it.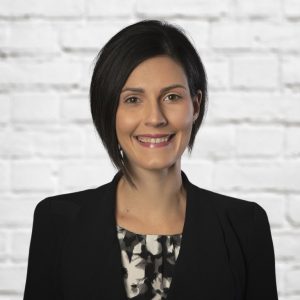 Marie Mortimer, loans.com.au Managing Director
loans.com.au managing director Marie Mortimer said this premise can change the finance landscape and save consumers money.
"With the consumer now being the owner of their data and giving permission for new lenders to access their data, it will make the consumer lending landscape even more efficient than it already is," Ms Mortimer said.
"In recent years, the online lending space has taken off as technology gets a lot smarter and lenders develop their own proprietary credit decisioning systems.
"This change will allow customers to apply for finance and be approved a lot more quickly and will take the hassle out of changing lenders."
Executive General Manager of consumer credit reporting company Experian Poli Konstantinidis is also in favour of open banking.
"The new data-sharing ecosystem will see ownership of customer data put back in the hands of Australians – providing the foundation for a fairer, easier and more sustainable financial industry," Mr Konstantinidis told Savings.com.au.
"From fostering new and exciting relationships across companies to giving you better service, better value and better experiences, open banking is here to implement some long-awaited change."
How can financial institutions prepare for open banking?
Robin Scarborough, Deloitte customer partner and contributor to the report said it's vital all organisations comply with new legislation and develop propositions to deliver value to customers.
"All banks, incumbents and challengers, and also potential non-bank competitors, need to see open banking as an opportunity," Mr Scarborough said.
"This requires focusing on developing propositions that solve customers' problems in a way that delivers value to that customer.
"There is a clear opportunity for banks to create the right experiences to meet customers' needs.
"This opportunity is amplified in an open banking environment, as greater data sharing facilitates new offerings, and increases the potential for real-time credit decision making."