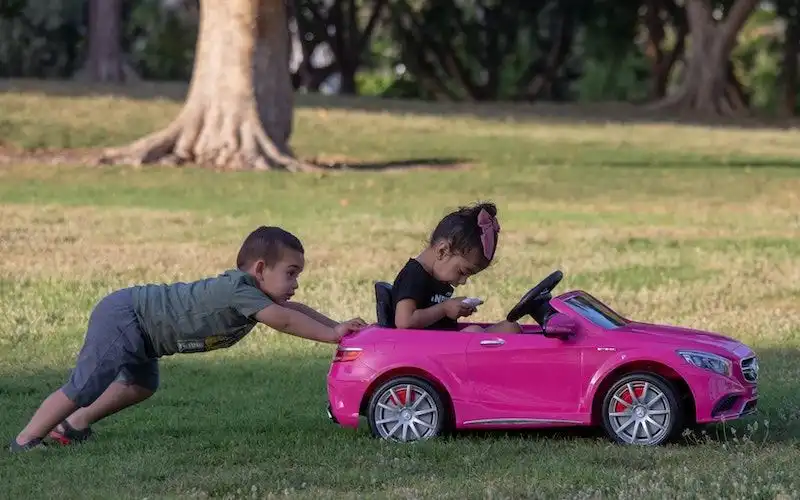 The latest 'VFACTS' data shows the first decline all year for new cars sold while used car prices are tapering off but remain elevated.
The Federal Chamber of Automotive Industries (FCAI) reported 74,650 vehicles sold in October, down 8.1% from October 2020's figures.
FCAI attributed this fall to microprocessor shortages leading to supply chain issues.
"Automotive manufacturers like all those in the global manufacturing sector are dealing with a microprocessor shortage which is leading to longer wait times to get products to market," FCAI chief Tony Weber said.
"Australians are continuing to purchase vehicles, and car makers are working to deliver products to our shores."
A boost for electric vehicles
Electric vehicles are gaining marketshare, with 275 fully-electric vehicles sold in October, up 243.5% on October 2020.
Mr Weber said this can be attributed to supportive state government programs.
"We have seen Victoria and NSW release comprehensive legislation to support electric vehicles which was followed just last week by South Australia," he said.
"All of these jurisdictions worked proactively with industry to provide infrastructure investment and consumer incentives."

Is this the start of the end for expensive used cars?
Moody's Analytics' used car price index shows price gains tapered a little in the September quarter, as above.
Prices dropped in August and September - the first month-on-month drop since April 2020 - falling by 5% since the peak in July 2021.
Moody's Analytics senior economist, Michael Brisson, attributes this to extended lockdowns across NSW and Victoria.
"The limited number of new vehicles sold has translated into fewer used vehicles available," Mr Brisson said.
"For every vehicle not bought, there is one fewer traded in. Additionally, the lost kilometers driven because of lockdowns and work from anywhere have caused less need to turn over fleets and purchase new inventory."
Mr Brisson said used-vehicle prices are expected to be relatively steady until mid-2022 when supply-chain issues in the new vehicle market are worked out.
"Until then, elevated used-vehicle prices will continue to be the somewhat new normal."
Moody's Analytics highlighted where not to find a bargain on a used car - utes and SUVs.
"A 2020 Toyota Hilux that has been driven 15,000 kilometres per year starting in January 2020 is worth the same amount today as the day it was driven off the dealer's lot," Mr Brisson said.
"Prices have dropped faster for passenger cars compared with trucks, SUVs, and utes.
"Passenger car prices have dropped by more than 4% whereas larger vehicles have dropped by slightly less than 3% since July.
"Nevertheless, prices remain elevated for both segments, with cars up 35% since the pandemic started and utes gaining 39%.
"The strength of utes is being propelled mainly by a dearth of inventory for larger vehicles. A lack of inventory has kept prices steady despite headwinds from rapidly rising fuel prices"
---
Advertisement
In the market for a new car? The table below features car loans with some of the lowest interest rates on the market.
Approval in 24 hours
Balloon options to reduce repayments
No ongoing fees, no discharge fee
Rates based on a loan of $30,000 for a five-year loan term. Products sorted by advertised rate. Rates correct as of November 27, 2021. View disclaimer.
---
Photo by Gregory Atkats on Unsplash