Released with much anticipation, the HomeBuilder policy provides a $25,000 grant for new home builds and renovations. The criteria is that you must be a citizen 18 or older; earn an income less than $200,000 for couples, and $125,000 for singles; spend between $150,000 and $750,000 on a renovation for a home that has been previously valued at less than $1.5 million; or build a new home worth less than $750,000 (this includes land value).
It was designed to prop up the construction industry, which was anticipated to falter during the COVID-19 lockdowns. However, HomeBuilder has been controversial, with critics in July saying the policy was not broad enough and some even labelling it as middle or upper middle-class welfare.
Now, opinion is mixed as to whether or not it has been an effective policy. And with it due to end at the end of the year, time is running out for builders and renovators to take advantage of the scheme… unless it's extended.
Buying a home or looking to refinance? The table below features home loans with some of the lowest fixed interest rates on the market for owner occupiers.
Lender

---

Fixed

More details

Free Redraw Facility

Tiimely Home – Live-in Fixed Home Loan (Principal and Interest) 1 Year

Fixed

More details

Westpac – Premier Package Fixed Options Home Loan (Principal and Interest) 1 Year (LVR 70%-80%)

Fixed

More details

ANZ – Fixed Rate Home Loan (Principal and Interest) 1 Year (LVR < 80%)
Important Information and Comparison Rate Warning
Has HomeBuilder been effective?
There has yet to be any concrete data released by the Government revealing insights into the success of HomeBuilder, and with an expected cost of $680 million, the taxpayer would hope it was worthwhile. One would also imagine any report would be retrospective, released after the policy winds down. However, there are other statistics available now, which allude to the success of the stimulus.
Looking at the numbers
The latest Australian Bureau of Statistics' (ABS) dwelling approvals data for August was flat, recording a 1.6% drop, which was "below expectations" for Westpac, with its economists expecting a 2% gain.
"Results were broadly driven by volatility in NSW, which posted a 14.2% decrease in August after approval delays associated with the initial lock-down led to a 32% increase in July," Westpac's economics team said.
"Nationally, a significant 11% fall in apartment approvals partially offset a 23% rise in July, unsurprising given the bundling of approvals causing month-to-month volatility.
"On a positive note, private house approvals saw a back-to-back gain of 4.8%, with ongoing support from the Federal Government's HomeBuilder scheme."
Western Australia recorded strong gains (+33.8%), as did Queensland (+8.1%), while Tasmania had a shocker, down 26.2%.
A 'significant divergence'
The Housing Industry Association (HIA) was more bullish in its opinion on HomeBuilder, off the back of the ABS' latest dwelling approvals data.
"The impact of HomeBuilder is now emerging in the ABS Building Approvals Data and there is a significant divergence between the outlook for detached and multi-unit dwellings," HIA economist Angela Lillicrap said.
"Western Australia also had a very short pipeline of work and these approvals will lead to the commencement of building work on the ground within weeks. This surge lifts the number of approvals to levels last experienced in 2018."
However, the picture wasn't all rosy, with other regions caught up in red tape and council planning, according to Ms Lillicrap.
"Other regions are yet to see the pickup in activity due to HomeBuilder. This reflects a range of factors including, longer processing times with local councils and delays in the finalisation of building plans between the customer and builder, and a stronger pipeline of existing work," she said.
"The multi-unit market has cooled since 2018, after several years of record levels of construction. Activity in this part of the market is likely to remain depressed until there is greater certainty about the pathway for overseas migration to be restored."
Federal Treasury forecast a reduction in net overseas migration from 232,000 in 2018/2019 to 31,000 in 2020/21. This would make the rate of population growth the lowest since 1917.
See Also: HomeBuilder Winners & Losers
Slow uptake by the states
Despite being announced by the Federal Government in early June, it was up to each state to actually sign on to the program. Consequently, uptake of the scheme by the states has been slower, with Treasury reporting dates of:
Queensland: 3 July

New South Wales: 3 July

Victoria: 30 June

South Australia: 30 June

Tasmania: 30 June

Western Australia: 30 June

Northern Territory: 30 June

Australian Capital Territory: 3 July
However, Savings.com.au used internet archives website Wayback Machine to determine when each state's application page launched, and found some states did not appear to establish their online applications until as late as 7 August. HomeBuilder recipients need to begin construction within three months or face ineligibility for the program, meaning renovators and home builders need to act quickly.
Busy builders
Data released in late August by online construction quoting software company Buildxact found a 10.7% increase in volume of quotes on its program in June 2020, compared to June 2019.
However, despite the increased interest as seen in increased quotes, the average quote size in most months analysed was less than $150,000 - the threshold for renovations eligible for HomeBuilder.
More than half of all quotes in July were for renovations, as opposed to just a fifth being for new builds.
Quoted as part of Buildxact's report, managing director of Smith & Sons Renovations Leigh Wallis put the increased interest down to "tyre-kicking'" seen in the dwindling 'win rate', down to 13.1% in July.
"People are stuck at home and are looking at their four walls, wondering 'What can we do to improve the home?'" he said.
Back on the tools
ABS jobs data for August also revealed an uptick in job vacancies, with more work available in the construction sector.
In total, there were 206,000 job vacancies in August, up 59.4% from May 2020 in seasonally adjusted terms
The private sector led the charge, up nearly two thirds, while public sector jobs availability increased just 22% after many public departments placed a freeze on new hires.
The construction industry had 15,900 job vacancies in August, up from just 8,300 in May.
However, construction wages were flat across both the public and private sectors.
With the ABS' wage price index pegged at 100 in 2008-2009, the construction wage index was 132.1 in original terms in the June quarter, which represents a slide for the third straight quarter.
Looking to compare low-rate, variable construction loans? Below are a handful of low-rate construction loans in the market.
Lender

---

Variable

More details

loans.com.au – Solar Construction 90

10% deposit minimum
Up to 30 yrs loan term
Interest Only during construction

Variable

More details

Great Southern Bank – Basic Variable Owner Occupier Construction (LVR ≤ 70%)

Variable

More details

Qudos Bank – Construction Home Loan (LVR < 80%)

Variable

More details

Geelong Bank – HomeBuilders Loan (Interest Only) (LVR < 80%)

Variable

More details

loans.com.au – Construction Home Loan (LVR < 90%)

Interest-only during construction
No monthly or ongoing fees

Variable

More details

La Trobe Financial – Construction Home Loan

Variable

More details

Gateway Bank – Construction Home Loan
Important Information and Comparison Rate Warning
Priced out, and ineligible
HomeBuilder cannot be used for additions to the property disconnected to the home, such as swimming pools, tennis courts, outdoor spas, and sheds.
For new builds, land value is also included in the sum total, pricing many regional buyers on large blocks out, as well.
In July, one reader reached out to Savings.com.au, who was forced to evacuate his home in December due to bushfires in regional NSW.
Peter Knobloch told Savings.com.au he had no work, and was ineligible for HomeBuilder because of the land value stipulation, after he bought a block of land worth $350,000 with a $500,000 home build.
"Now our opportunity to at least receive $25,000 which would go a long way to helping pay for the $500,000 for the house, has been snapped away because of four little words: This includes land value," he said.
"How can somebody that has a $1.5 million home be able to do a renovation for up to $750,000, and yet you're trying to build a modest home under the circumstances we find ourselves in and not qualify?
"It's this disparity which is disappointing, what do we have to do to qualify for something? It's not stimulating the economy."
Social housing more worthy of a cash splash
Thinktank Grattan Institute has pushed for 30,000 public housing units to be built as a way to provide cheaper housing, and stimulate the construction industry.
It estimates the initiative would cost between $10 and $15 billion, and the boost to the economy would be "pretty immediate", according to it Household Finances program director Brendan Coates.
"Funding social housing won't boost house prices or provide windfalls for developers. It will do more to keep construction workers on the job, while also helping some of our most vulnerable Australians," he wrote in The Conversation in June.
Mission Australia has also called for 30,000 "social homes" to be built, with its CEO James Toomey saying homelessness isn't being "taken seriously at a national level".
"Investing in 30,000 social homes within the next four years is an obvious solution that will not only help to end homelessness in Australia but will also create vital jobs in the construction industry," he said.
"Despite a significant investment in infrastructure in this year's Federal Budget to help create jobs, we are deeply disappointed the essential social infrastructure of social housing has been ignored."
2020 Budget: Any room for HomeBuilder?
There was no mention of HomeBuilder or its extension in Treasurer Josh Frydenberg's Budget announcement on 6 October.
However, it would not be surprising to see this announced at a later date. Instead, there were additional measures put in place for home buyers, including an additional 10,000 places on the First Home Loan Deposit Scheme, but restricted to those buying or building brand new homes. One billion dollars in low-cost finance will also be made available to community housing providers to support the construction of affordable housing.
Savings.com.au's two cents
Depending on who you ask, HomeBuilder has either been a great initiative or nothing more than window dressing of a problematic housing industry. If you are looking at renovating or building a home already, great. However, a $25,000 grant for renovations if you spend over $150,000 is hardly going to get people falling off their chairs. What's more is that it has to be on the home, rather than adding value to your home through a pool, a garage or shed, and so on. Uptake has also been slow, and the states took a bit of time to sign-on to the program. This means that if you're motivated to receive the grant, you'll have to move quickly, lest it be extended into 2021.
---
---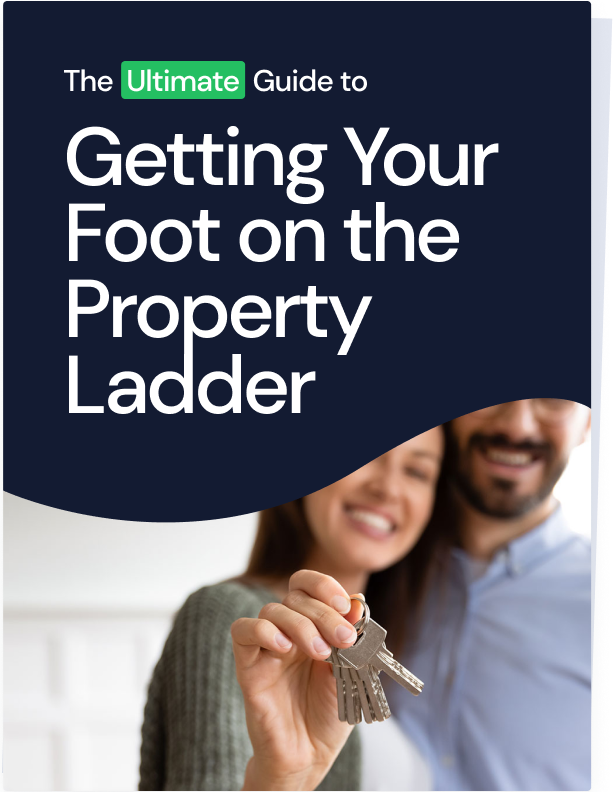 Ready, Set, Buy!

Learn everything you need to know about buying property – from choosing the right property and home loan, to the purchasing process, tips to save money and more!

With bonus Q&A sheet and Crossword!