The problem with locking in a fixed rate deal now to 'weather the storm' is the proverbial horse may have already bolted.
CommBank and NAB hiked fixed rates over the past few days, and many fixed home loan rates have been jacked up considerably over the past year.
For example, NAB's four-year fixed 'Choice Package' for owner occupiers has been increased by 156 basis points since November 2020 from an advertised rate of 1.98% to 3.54% (4.20% comparison rate*).
Such a rise is roughly equivalent to six standard RBA cash rate hikes.
Recent ABS lending data pegged the average owner occupier home loan size at $602,000.
Using the NAB home loan scenario on a 30-year home loan of this size, this could result in $23,904 extra interest paid in just four years compared to the old rate.
This scenario doesn't include any fees usually associated with packaged loans, including the $395 yearly package fee.
The bigger the home loan, the wider the gulf.
The swing back to variable rate home loans
In contrast, many banks have slashed variable home loan rates in recent weeks.
For example, CommBank slashed variable interest rates on a handful of investment home loans by 40 basis points.
RBA data (as seen in the graph above) suggests the 'spread' between average new owner occupier three-year fixed and variable rates is narrowing.
In November variable rates were on average 40 basis points higher, while in October it was 63 basis points.
Angus Gilfillan, CEO of digital mortgage brokers Finspo, explained to Savings.com.au why this is happening.
"What is playing out is wholesale fixed rates are rising with the market expecting rates to go up in the near future, so the banks' fixed rate margins are getting squeezed and they are moving their fixed rates up," Mr Gilfillan said.
"Variable rates are therefore looking relatively more attractive than they were one or two months ago. But the risk with a variable rate is they could go up if RBA moves. "It is important that Australians consider the potential outcomes of fixed rates versus variable rates."
Is it time to fix the home loan?
Many borrowers may wonder about locking in a fixed home loan rate now to 'weather the storm' of any RBA rate rises, which are flagged to happen this year.
It's been over a decade since the RBA last hiked the cash rate, and many home owners probably aren't familiar with the concept.
However, the major banks are already ahead of the curve having increased fixed rates for the better part of a year.
"More borrowers are choosing to actually fix as they see rates continuing to rise," said Aaron Christie-David, managing director of mortgage brokers Atelier Wealth.
"Sounds counter-intuitive as the fixed rates are higher but clients are opting for security for the next few years."
The trouble with locking in a low fixed rate is that borrowers could face much higher interest rates when they roll out of the fixed period - who knows what interest rates could look like in three, four or five years' time.
There is also less flexibility - borrowers are often restricted from making unlimited extra repayments into a fixed rate home loan - and they can't refinance if a better deal comes along, lest they pay a hefty break fee.
Fixed loans usually have an extra repayment cap of $10,000, and prudential regulator research shows the average Aussie home owner is four years ahead on their mortgage.
This implies a fair few borrowers have probably paid a lot more than $10,000 extra into their home loan.
Where to find a sharp fixed home loan
There are still a handful of lenders offering sharp fixed home loans under the 2% mark.
This is particularly the case on the shorter end of the spectrum - one or two years - versus three, four or five years.
Such fixed loan periods might provide 'stability' while talk about the RBA increasing the cash rate intensifies.
Compare a range of fixed home loan products in the table below.
Lender

---

Fixed

More details

Free Redraw Facility

Tiimely Home – Live-in Fixed Home Loan (Principal and Interest) 1 Year

Fixed

More details

IMB Bank – Fixed Rate Home Loan (Principal and Interest) 1 Year (LVR ≤ 80%)

Fixed

More details

Beyond Bank – Total Home Loan Package Home Loan Fixed Special 1 Year (LVR < 80%) (New Customer Only)

Fixed

More details

ANZ – Fixed Rate Home Loan (Principal and Interest) 1 Year (LVR < 80%)
Important Information and Comparison Rate Warning
Or is it time for a variable rate?
Variable rates are arguably looking more attractive, and for good reason, according to Mr Christie-David.
"The banks have definitely lowered their variable rates while increasing their fixed ones ... seemingly to lure clients," he told Savings.com.au.
At one stage in 2021, fixed rate home loans made up 47% of the new mortgage market, but variable rate loans have since clawed back market share.
While borrowers are more at the mercy of banks with variable rates, the main benefit of a variable rate is that you can pay a lot more into the home loan, sometimes unlimited amounts.
Paying extra while rates are low means you get used to a higher repayment, so when interest rates increase it's not so much of a shock.
You can also pile a lot of money into an offset account, which fixed loans usually don't have, and reduce interest payable while still having access to cash if you need it.
Note this article is general in nature only, and does not take into account a borrower's personal financial circumstances. Compare the benefits and drawbacks of both variable and fixed home loan rates with regard to your own circumstances before making a financial decision.
Photo by Maria Ziegler on Unsplash
---
---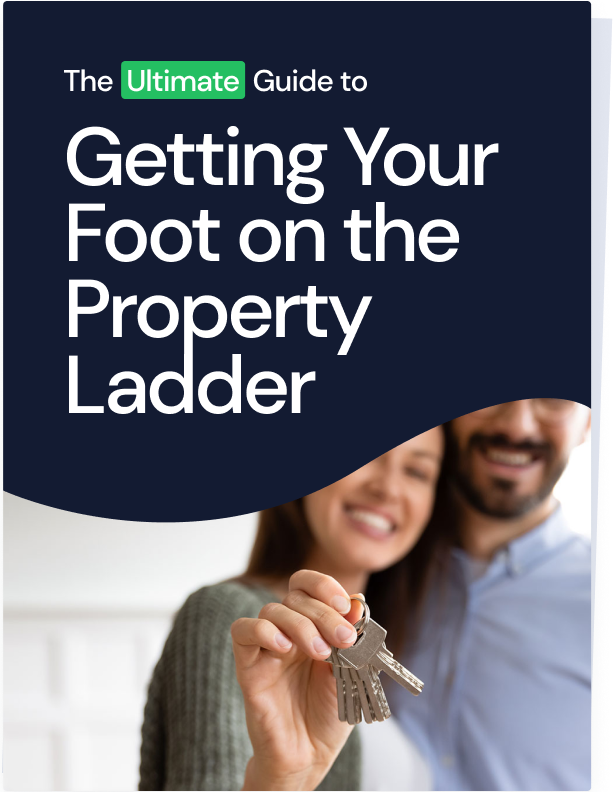 Ready, Set, Buy!

Learn everything you need to know about buying property – from choosing the right property and home loan, to the purchasing process, tips to save money and more!

With bonus Q&A sheet and Crossword!