If all you've ever known is the big four (hey Westpac, NAB, ANZ and CommBank), the idea of entrusting your money with a neobank can be intimidating, especially if you have nfi what it is in the first place.
But the world of banking is becoming an increasingly digital one and with a new online bank/app/feature launching every other day (or so it seems) it's time to get acquainted with the new kid on the block: the neobank.
What's a neobank?
Neobanks have been around in the UK and Europe for the past few years, but they're just starting to gain traction in Australia. Neobanks are quite similar to a regular bank - they may be a place to put your money, a place to borrow money from, a place to reluctantly hand over interest repayments to.
Neobanks also have the same level of security and licensing restrictions as a normal bank, so you can rest assured that your money is in safe hands. More on that later.
The table below displays a snapshot of some of the highest non-introductory interest rates on the market. You'll notice the top two highest are both neobanks.
Provider

---

0

200

0

$product[$field["value"]]

$product[$field["value"]]

$product[$field["value"]]

More details

No monthly fees

Save Account

Download the App to open your account
Get better visibility of your spending within App!
Deposit $200 per month to activate bonus interest

Save Account

Download the App to open your account
Get better visibility of your spending within App!
Deposit $200 per month to activate bonus interest

0

1000

0

$product[$field["value"]]

$product[$field["value"]]

$product[$field["value"]]

More details

FEATURED

Savings Maximiser (<$100k)

Deposit at least $1,000 + each month from an external source
Make 5 or more eligible transactions
Grow your savings balance each month

Savings Maximiser (<$100k)

Deposit at least $1,000 + each month from an external source
Make 5 or more eligible transactions
Grow your savings balance each month

0

1000

0

$product[$field["value"]]

$product[$field["value"]]

$product[$field["value"]]

More details
Important Information and Comparison Rate Warning
But what really sets neobanks apart from traditional banks is that they're 100% digital. Neobanks are not associated with any traditional banks, and they have no physical branches you can visit because they exist solely online, usually through a smartphone banking app.
Neobanks also tend to have some pretty cool mobile app features, like the ability to detect recurring bills and remind you when they're due, and analyse your spending and savings habits. Neobanks are making banking smarter and more personal, and they often target millennials who are accustomed to using their phones for just about everything.
Because there aren't any physical branches, neobanks don't have the same overheads that traditional banks do. This means they can pass these savings onto you, the customer, in the form of competitive interest rates and lower fees. Neobanks also don't rely on any existing banking infrastructure to operate, which is what makes them distinguishable from any other bank.
It's important to keep in mind that digital payment systems like Google Pay, Apple Pay and Samsung Pay aren't neobanks. They're digital 'wallets' because they still require you to have a debit or credit card with an existing bank to use them.
What's the difference between neobanks and non-banks?
They've got similar names but there's one key difference that separates them: a very important banking license.
Neobanks have an Australian Deposit-Taking Institution (ADI) licence which is issued by the Australian Prudential Regulation Authority (APRA).
Phew, so many big words and acronyms.
This means neobanks feature on the list of Australia's authorised deposit-taking institutions, which means they can accept deposits from customers. Because neobanks are a licensed ADI, they can offer deposit accounts and hold money on behalf of customers, including transaction accounts, savings accounts, term deposits and mortgage offset accounts.
On the other hand, non-bank lenders don't hold an ADI license which means they can't accept deposits from customers. This means a non-bank lender can't offer savings accounts or credit cards. As a result, non-bank lenders typically only provide mortgages and other loan products.
What's the difference between neobanks and digital banks?
There are mixed opinions as to what constitutes a neobank, but for the sake of agreeing on a common definition, let's say a neobank is a 100% digital bank delivered via an app which is not in any way linked with an existing bank.
This rules out subsidiary app-based banks launched by bigger banks that operate using the existing bank's legacy banking system, such as UBank which is a division of NAB.
What neobanks are available in Australia?
Neobanks have only just started to gain traction in Australia but already there are some players in the market making a name for themselves.
Named after the number of seconds in a day, 86 400 is one of Australia's newest neobanks after fully launching in September 2019 after being granted its ADI license a few months earlier.
The neobank launched with a savings and transaction account and in November 2019, 86 400 became the first neobank in Australia to launch home loans. 86 400 has also dipped its toe into the energy comparison world, with an 'Energy Switch' feature.
Volt
Volt Bank was Australia's first neobank to receive an unrestricted ADI license in January 2019, and is expected to launch a savings and transaction account in the coming months, followed by home loans further down the track.
Xinja (pronounced zin-ja) is well on its way to becoming a fully-fledged digital bank. After originally offering users a prepaid spending card, Xinja obtained their ADI license in September 2019 and subsequently launched a transaction account and debit Mastercard.
Xinja recently launched their 'stash' savings account with a competitive 2.25% interest rate. Lending products are expected to follow in early 2020 so watch this space.
Judo Bank
Judo is a neobank with a difference because it's an SME challenger bank with a focus on providing loans mostly to small and medium-sized businesses rather than your everyday punter.
Judo was granted an ADI license in April 2019 and provides business loans, term deposits and even business home loans.
Archa
If you haven't heard of Archa, that's because it hasn't launched yet.
Though they're technically not a neobank (yet), they're currently working with regulators to get a restricted ADI license as soon as possible.
Once their ADI license is granted, Archa is expected to offer a savings account, currency transaction account and international money transfers, so watch this space.
What features do neobanks offer that traditional banks don't?
In short, quite a lot.
Neobanks are all about driving innovation in finance, so it's safe to say they offer a range of innovative features that many traditional banks don't, such as:
Money management
One of the biggest selling points neobanks spruik is their ability to provide users with more detailed insights into their spending and saving habits, and provide tools to improve financial health.
Detailed transaction history: Have you ever seen a transaction on your bank statement that you couldn't remember making because the coffee shop you buy your morning latte from has a different registered business name?
Detailed transaction history tells you exactly who you paid (with the company name and logo) as well as the suburb you were in when the transaction was made.
Insights into your spending/saving habits: Many neobanks provide users with daily/weekly/monthly reports into how much you spent, what you spent it on, and how that compares to previous periods (last week for example).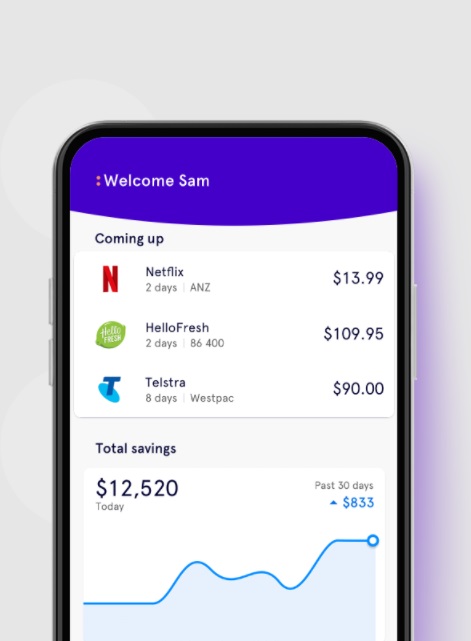 Source: 86 400
Some neobanks use artificial intelligence to track your spending behaviour and will send you warnings if you're about to run out of money before payday, or remind you if a bill is coming up so you can avoid being hit with late fees.
Budgeting tools: Lots of neobanks let you set up personalised budgets inside the app so you can easily track your progress.
Round up savings: Some neobanks make it easy to save by automatically saving your spare change as you spend with round ups.
Real-time bank balances: Forget 'pending transactions' - neobanks could show you exactly how much money you have left to play with in real time.
Travel-friendly
Aussies love a getaway so it only makes sense neobanks are pushing for their cards and accounts to be as travel-friendly as possible.
No fees: Some neobank debit and prepaid cards have 0% international transaction fees and boast free foreign ATM withdrawals.
Are neobanks safe?
When it comes to your hard earned cash, it's understandable to be worried about putting your money in a new type of bank that you don't know much about yet. A lot of the trust in traditional banks comes from the legacy they've built up over the years, their reputation and customer service.
The good news is that neobanks are generally just as safe as traditional banks because they go through the same regulation process. All new banks need to go through the process of obtaining a full ADI license from APRA before they can call themselves a bank and take money from customers.
The Australian government guarantees the deposits of customers with an ADI licensed bank up to $250,000 per person. This is so that just in case anything were to happen to the bank, your money (up to this amount) can be returned to you via the financial claims scheme.
Joining a neobank
If you think it's time to break up with your current bank, joining one of these new neobanks could be as simple as downloading their app and filling out your details.
For a neobank that hasn't quite launched any products yet, you may be able to sign up to its waitlist by visiting the website so that when it launches its products, you'll be the first to know.
Savings.com.au's two cents
Neobanks could shake up the banking industry and rattle the big four oligopoly by coming out with more innovative ways to manage your money, and more competitive products like better rates and lower fees.
With such a monopoly on Australian banking, more competition in the sector could make banking cheaper and easier - both of which could help you save money.
---
---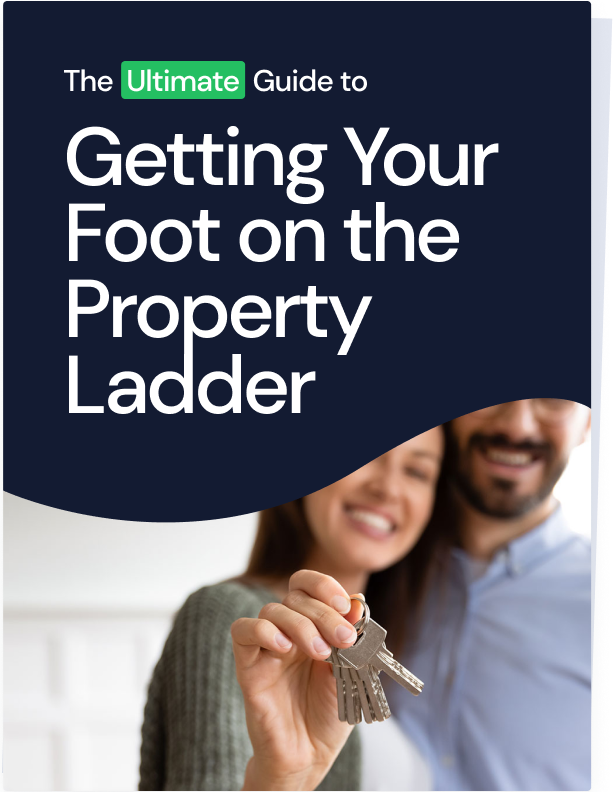 Ready, Set, Buy!

Learn everything you need to know about buying property – from choosing the right property and home loan, to the purchasing process, tips to save money and more!

With bonus Q&A sheet and Crossword!