Nine25 users will be able to invest as little as $1 through the money app, divvying their wealth between multiple thematic portfolios.
The app got its break offering a free transaction account capable of simplifying transfers of money between friends and family.
While its upcoming micro-investing feature won't be free (users will pay a flat, monthly fee to access it), it's expected to be popular.
"What we've focused on, up until this point, is providing what you might call the essentials to transacting," Nine25 founder Leigh Dunsford told Savings.com.au.
"What we really are starting to focus on with the investment products is what we're calling gamification for financial independence.
"That's essentially setting up goal-based investment strategies that Gen Z might want to look through and unlock certain levels and gain points.
"Given the market demographic who we are speaking to, gamification is something that we think could get them hooked on building wealth … which incentivises them to drive their savings and investments."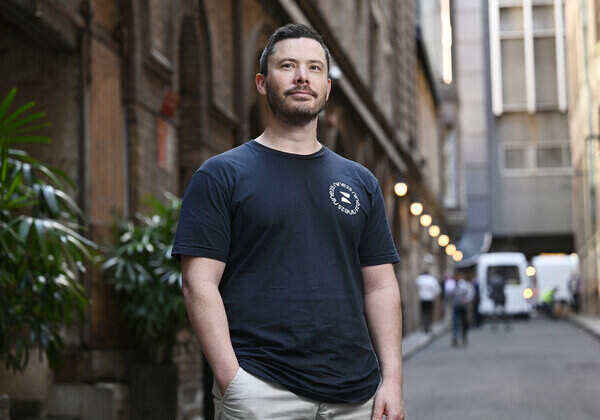 Nine25 founder Leigh Dunsford. Image supplied.
The fintech has undergone 12 months of development, producing multiple thematic portfolios of exchange traded funds (EFTs) designed to resonate with its audience.
"Some of those portfolios, as you'd imagine, are very hot topics at the moment," Mr Dunsford said.
The app's micro-investing feature will launch with four unique portfolios next week:
Robotics & AI
Big Tech
Bling (gold and silver)
Top Aussie & Global
Another 10 portfolios are in the works, set to be released over the coming six to 12 months.
Their past returns won't be available to start with as they haven't yet launched in the market.
"You'll be able to effectively mix and match those portfolios to create your own, what you'd maybe call a super portfolio of portfolios, which contain a big spread of ETFs," Mr Dunsford said.

"Customers aren't just locked into one portfolio; they can choose to invest in up to four.
"So, we're offering that flexibility to build out their own investment strategy."
There are also other investing features that may be on the cards for the app, including one leaning into the growing social aspect of investing.
It might allow users to join certain "investment teams", Mr Dunsford said, or benchmark their performance against the rest of the community.
Micro-investing today, home loans tomorrow?
Mr Dunsford, described as a 'serial entrepreneur', was once the brains behind cloud-based invoice lending platform Waddle, which sold to CommBank's venture capital arm earlier this month.
He also has big, long-term dreams for Nine25, noting that the app's major target audience could "grow up" with it.
"We're not just targeting Gen Z, obviously, but we believe the biggest impact that we can have is in that market," he said.
"The education system is very good at preparing us for the workforce, but they're not that great at preparing us for what do we do once we have that money in the workforce.
"Hopefully, we're setting them up to be on our platform for a lot longer as they grow up with us, essentially, further into the financial products that might be on the line, like home loans."
Mr Dunsford also has his sights on launching a savings account sometime in the future, something he calls a "natural progression" for the business.
Closer to the present day, however, Nine25 is expecting to reinstate an automated money management feature.
"Automated money management will be introduced back into the platform once we reach 50,000 customers, and we're quickly approaching 20,000 customers at the moment," he said.
Images supplied