The home reno and design website surveyed 8,861 of its homeowner users and found kitchens were the most popular room to renovate, followed by living rooms, bathrooms and laundries.
Baby boomers (ages 55-74) and Gen Xers (ages 40-54) combined to represent over three-quarters of renovation activity, at a median spend of $21,000 and $23,000 respectively.
Survey respondents renovated an average of three rooms per project, at an overall median spend of $20,000.
Nearly half of renovating homeowners planned to continue or begin new projects in 2019.
Wanting to stay in the current home is the biggest decision driver for Baby Boomers and Gen Xers, whereas Millennials (ages 25 to 39) chose to stay in their current home and renovate because it was more affordable than moving.
Check out a full breakdown of the report's key findings below.
How much do we spend on interior renovations?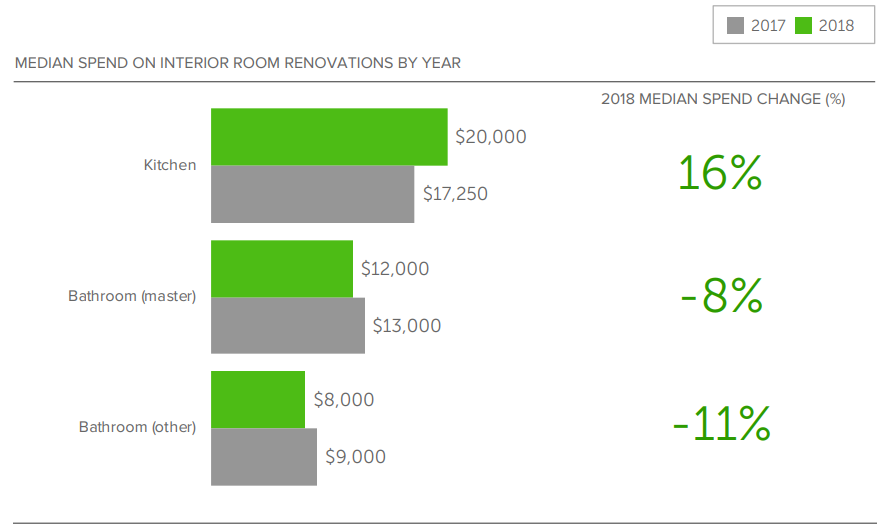 Source: Houzz
In 2018 survey respondents were shelling out a median spend of $20,000 on their kitchens, a 16% increase from 2017.
In contrast, the less popular bathroom renovations dropped to $12,000 for the master and $8,000 for others, an 8% and 11% decrease respectively.
Where are we renovating?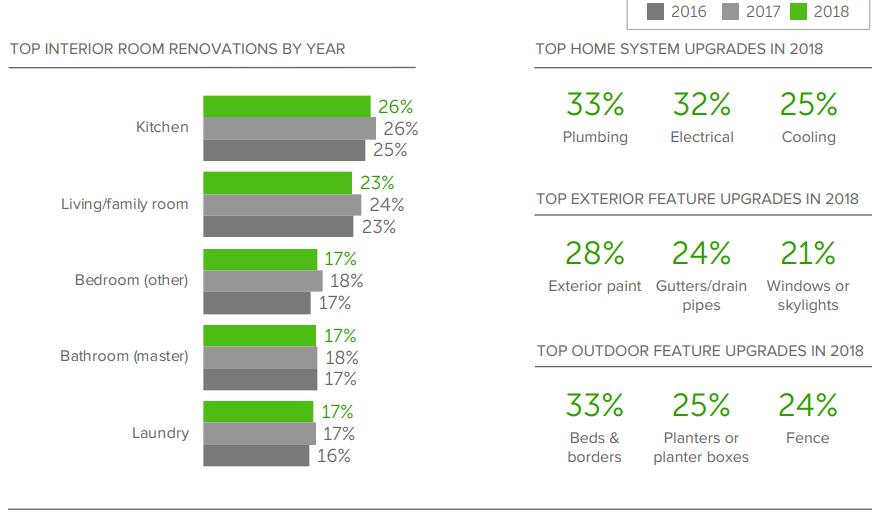 Source: Houzz
2018 saw 26% of those surveyed renovate their kitchen, making it the most popular room to renovate in the home.
The living room came in second at 23%, a 1% decrease from 2017, followed by the bedroom, bathroom and laundry, all at 17%.
The top system and feature upgrades were plumbing, a splash of exterior paint and garden beds and borders for the backyard.
What do we prioritise during renovations?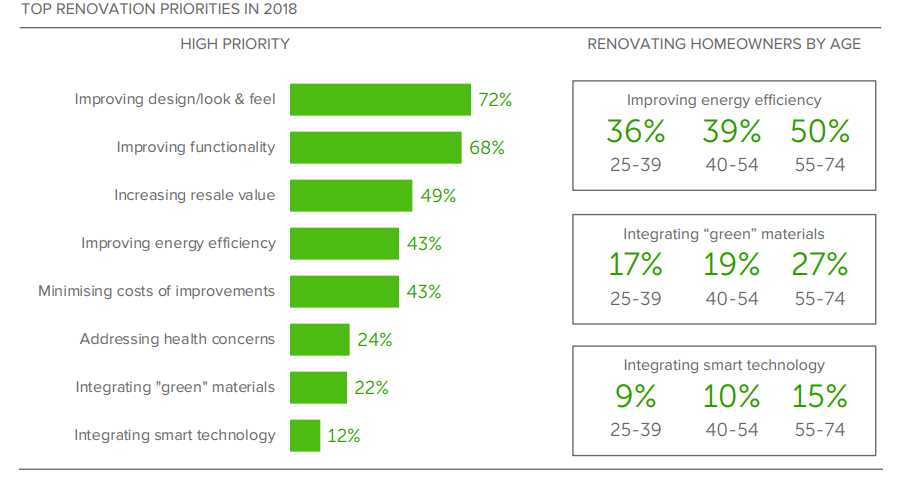 Source: Houzz
Fashion beats functionality out of those surveyed, with 72% prioritising improving design during renovations, while 68% prioritised improvising functionality.
Perhaps surprisingly, a little under half of the respondents renovated to increase sale value.
Meanwhile, baby boomers prioritised energy efficiency, integrating green materials and smart technology in their renovations, more than any other age group.
Millennials are making more trips to Kmart for some home decor, with 73% more likely to purchase interior furniture, pillows and throws compared with 60% of Boomers.
How are we funding our renovations?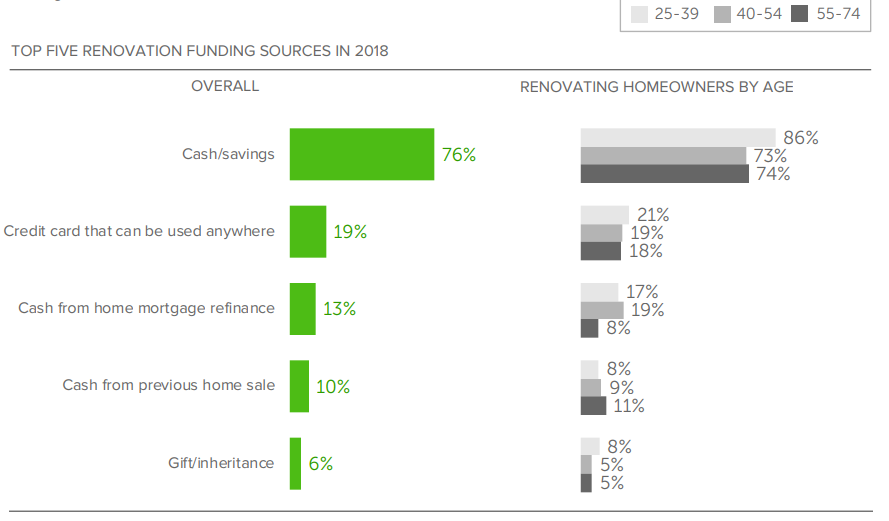 Source: Houzz
Unsurprisingly, cash and savings was the most popular way of funding renovations, mostly for Millenials (86%).
Only 6% of respondents were lucky enough to receive a gift or inheritance to fund their renos.
What do we have planned for our homes in 2019?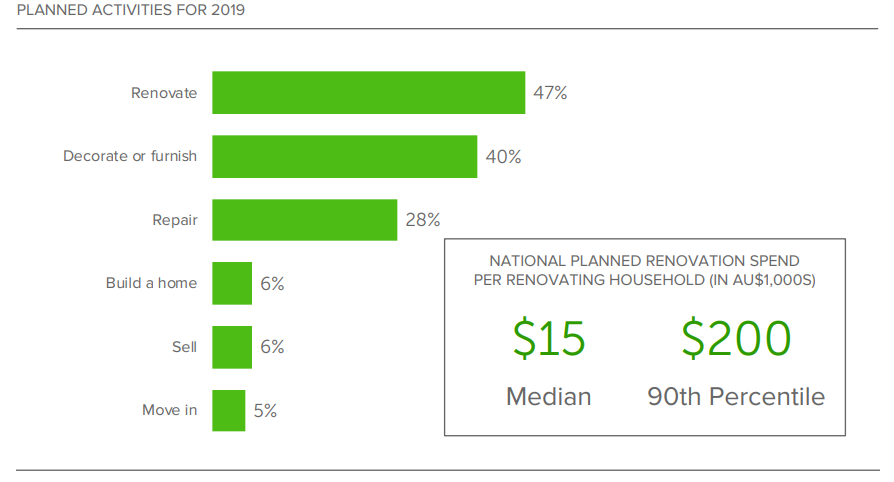 Source: Houzz
For the year ahead, home improvement is far more popular among those surveyed than finding a new home.
Renovating and decorating were the most popular options, while only 6% of respondents were looking to build or sell their home.
The median planned renovation spend is $15,000, while for those in the 90th percentile, it's just marginally above that at $200,000.
---
---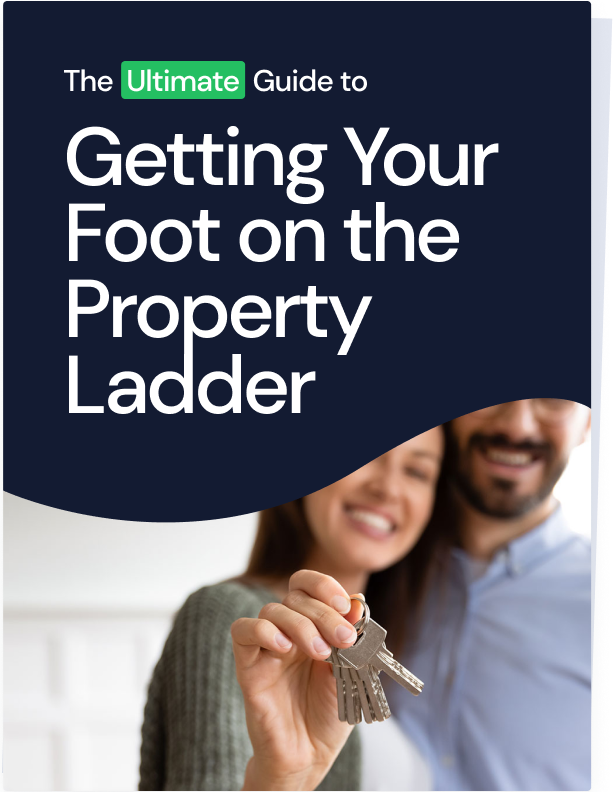 Ready, Set, Buy!

Learn everything you need to know about buying property – from choosing the right property and home loan, to the purchasing process, tips to save money and more!

With bonus Q&A sheet and Crossword!