Investing has grown in popularity amid the proliferation of easy-to-use investment apps, while dismally low savings account interest rates drive many people to chase a higher return for their spare cash. A report from Investment Trends found 435,000 Australians joined the share market during COVID for the first time.
Sharesies is the newest kid on the block, set to launch later this month. So how does it work?
What is Sharesies?
Sharesies is a micro-investing app that allows you to invest in companies from a variety of stock markets:
Australian Securities Exchange (ASX),

New Zealand Exchange (NZX),

New York Stock Exchange (NYSE),

Nasdaq

Chicago Board Options Exchange (CBOE)
That means you can invest in Aussie companies like Commonwealth Bank, Coles, and BHP Billiton, but also household name US companies like Apple, Tesla, Amazon, Disney, and Coca-Cola. Additionally, you have the option to invest in Exchange Traded Funds (ETFs), which typically allow you to invest in a number of companies or assets with a single trade.
Founded in 2017, Sharesies has over 320,000 customers in New Zealand with $1 billion in funds under management. Aimed at new investors looking to gain financial skills and make themselves more secure, the average portfolio size is $4,000 and the average trade size $400. Upon launching, it'll be the first micro-investing app in Australia that allows you to invest in multiple markets and the first with no minimum investment amount. This means you aren't forced to buy whole individual shares that may be out of your price range and can instead buy a share of one share, known as fractional investing. For example, at the time of writing, a Tesla share costs around $708. You could buy 1% of this share for just over $7.
Customers can choose to invest in lump sums or set up a recurring deposit with the option to auto-invest. The app also has 'Kids Accounts' to help prepare them for life and build financial literacy.
Brooke Roberts, co-founder and co-chief executive of Sharesies, said she recognised there was a growing sentiment people were feeling disillusioned towards the value of their money and started Sharesies to help people finance their goals.
"With the technology available today, there's no reason someone with $5 can't have the same investment opportunities as someone with $5,000,000," Ms Roberts told Savings.com.au.
"Our research found 99.5% of people wanted to be an investor, as an aspirational goal, but they were priced out, didn't know how to get started, or felt financial institutions were only there for the wealthy few and weren't inclusive.
"We started Sharesies to change that and make investing really accessible, remove the taboos around money, and enable more people to become investors."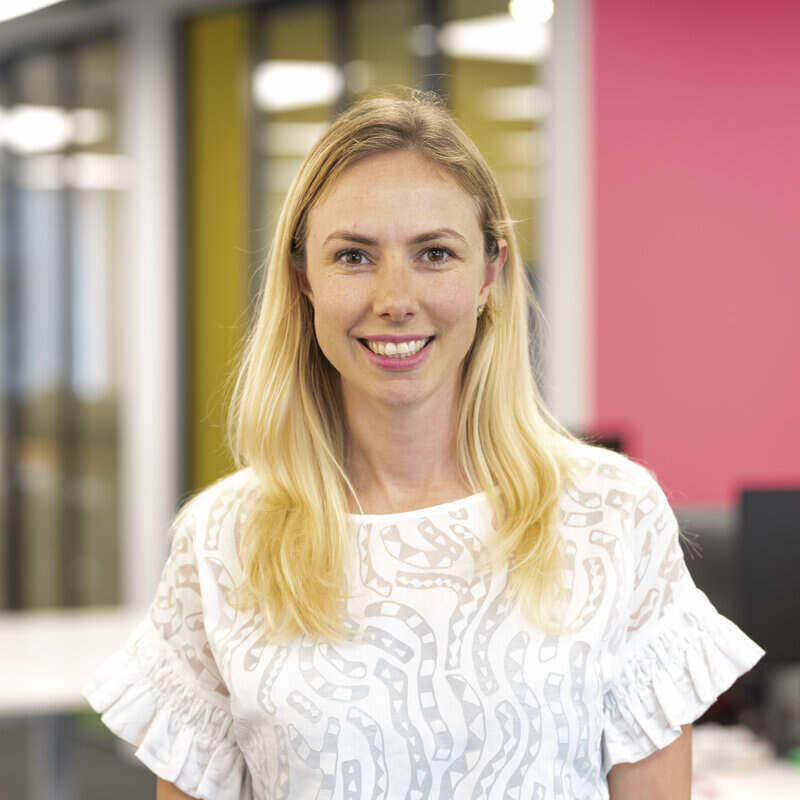 Sharesies co-founder & co-CEO Brooke Roberts. Source: Sharesies
Ms Roberts said the company was looking forward to giving Aussies the tools needed to invest, with Sharesies research showing over 900,000 Australians were looking to use an investment platform a year ago.
"It's really important they've got an opportunity where they can become an investor, but also become a really confident, motivated investor, which is key.
"At Sharesies we focus on the education space and making sure people feel confident and are informed about their investment decisions."
---
How much does Sharesies cost?
Sharesies does not charge subscription fees, but it does charge transaction fees and currency exchange fees.
You'll be charged 0.5% on the order for trades up to $3,000 and 0.1% for orders above this.
So, if you made a $5,000 trade on one company, you'd be charged 0.5% on the first $3,000 ($15), and 0.1% on the remaining $2,000 ($2), costing you a total of $17.
When trading in overseas markets, you'll also be charged a currency exchange fee, which is 0.4% on US markets.
Sharesies used to charge a subscription fee of up to $30 per year or $3 per month, but this has since been scrapped to offer more access to the market for investors.*
More information about the costs of using Sharesies can be found on the Sharesies website here.
*Note: This section was updated on 8/10/21 to reflect changes to fees
---
Who can use Sharesies?
Sharesies is available to anyone over the age of 16 and Ms Roberts said one of the main goals of the platform was removing inaccessibility to investing so people of all ages and backgrounds could utilise it.
"We've got people up to 97 years old on Sharesies. We're creating a platform that's inclusive and not exclusive, that's available to anyone who wants to invest.
"Our research has found many women feel left out of investing and the adviser network hasn't been equal so we've made sure we've created something that everyone can feel a part of."
---
What makes Sharesies different from other apps?
Sharesies functions quite differently from established Australian micro-investing apps like Raiz or Spaceship. Both only allow you to invest in different portfolios, made up of a range of Australian, Asian, European, and US companies, with few options for customisation. In contrast, Sharesies doesn't have portfolios but lets you invest in individual companies across the world, as well as ETFs.
However, both Raiz and Spaceship don't charge brokerage fees, instead charging a fee based on the size of your portfolio. Raiz charges a $3.50 monthly maintenance fee for balances less than $15,000, or a fee equal to 0.275% for balances greater than this. For a balance of $10,000, fees from Spaceship will total $5 on their Universe Portfolio.
Ms Roberts said in addition to being the only app with no minimum investment, Sharesies was aimed at improving financial literacy and well-being in the community.
"Our philosophy is people build their portfolio one payday at a time with amounts they can afford because it's about time in the market not timing the market.
"Additionally, we're a B-Corp, which means we're essentially a business aiming to have a positive impact on our customers, community, and the environment, and that is at the core of everything we do."
---
What are the dangers of using Sharesies?
All investment comes with inherent risk and Sharesies is no different, making that fact clear throughout its website and app.
Ms Roberts said Sharesies didn't allow customers to make investments that are often considered high-risk.
"We don't offer access to any derivatives, leveraging, or options. We've found the majority of our customers slowly build their investment."
Sharesies also keeps detailed records of all of the money in your Wallet and investments in your account. Your funds are held in an account separate from the daily operations of the company and an annual audit is complete to ensure Sharesies is meeting its legal obligations to customers.
---
Savings.com.au's two cents
Sharesies is unique in its offering, allowing you to invest in a range of global markets and companies. The oft-quoted philosophy of "time in the market is more important than timing the market" is worth considering in the volatile markets currently seen around the world. Sharesies' no minimum investment amount means curious, first-time investors can dip a toe in without fear they'll fall in and drown in the complexities of the stock market. Keep in mind, all investment has an element of risk.
Photo by MayoFi on Unsplash
---
---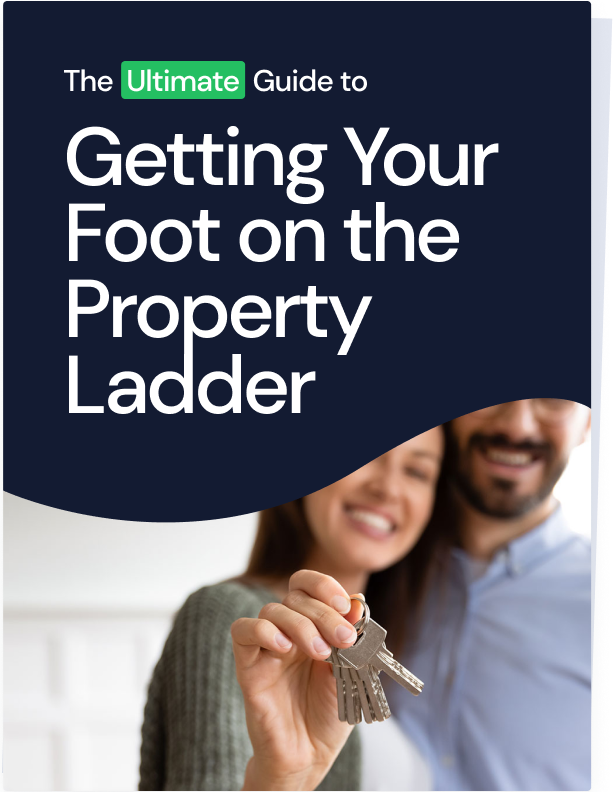 Ready, Set, Buy!

Learn everything you need to know about buying property – from choosing the right property and home loan, to the purchasing process, tips to save money and more!

With bonus Q&A sheet and Crossword!