Money stories: Financial resilience among Aboriginal and Torres Strait Islander Australians, shows banking and financial services continue to let them down, with 75% of Indigenous Australians having difficulty accessing financial services in the past 12 months.
The survey of more than 600 Indigenous Australians also found more than 70% of them have low to moderate financial knowledge – by comparison, financial literacy studies across all of Australia by HILDA show the nationwide average is about 50%.
Other key figures revealed by the study include:
Just one in 10 Indigenous Australians consider themselves as 'financially secure' enough to handle money troubles, revealing a lack of savings
Around 50% of all respondents have severe or high levels of money stress
Around 50% said they find it hard or very hard to meet living expenses like rent, food and electricity bills
Further research also shows 41% of Indigenous Australians have borrowed credit from a bank or Centrelink over the past 12 months.
Also, 27% said they either didn't need or don't want to use credit, while 11% wanted credit but can't get any.
Nearly a quarter (23%) accessed high-cost credit from platforms like payday lenders.
CSI CEO Professor Kristy Muir said the results show there is much work to be done to include Indigenous Australians in the economy.
"We need to come together to improve the availability, accessibility and appropriateness of financial products and services," Professor Muir said.
"We need to support people who are financially excluded to avoid predatory or high-cost products that lock them into perpetual poverty."
Community wellbeing prioritised over individual wealth
A key finding from the report is how many Aboriginal and Torres Strait Islander people view wealth as a matter of community and family wellbeing, instead of individual accumulation of assets.
Amanda Young, CEO of the FNF, said that Indigenous money aspirations are traditionally modest.
"For First Nations people, the idea of financial wellbeing is viewed through the lens of family and community," Ms Young said.
"It's not just confined to dollars; it's how well an Indigenous family and the community around it are faring."
"That is why 75% give money to family and friends."
Our CEO Amanda Young on tv last night launching our report and passionately calling for making financial services more accessible and helpful for #Indigenous Australians. 1 in 10 being financially secure is not an acceptable number. Report here: https://t.co/WetiFHZYiF @ceo_fnf pic.twitter.com/gZ9EbzO5d4

— The Foundation (@_FirstNations) May 30, 2019
This 75% give money to their loved ones to pay for things like groceries and bills, while 46% said their own family had helped them with money previously.
Roughly 40% felt they would be able to borrow money from their community.
"This research draws out the wisdom of First Nations people about what is truly important about wellbeing, which isn't the same as that found in other parts of the Australian demographic landscape," Ms Young said.
"It has the potential to reframe the conversation in Australia on what we truly value."
"In my family there's an expectation whatever you own, your family has access to. They have every right to take that from you. This is a great reason why a lot of Indigenous people are struggling - because they're feeling that obligation to family." Jacinta Price #auspol #TheDrum pic.twitter.com/yuwdlzLjsp

— ABC The Drum (@ABCthedrum) May 29, 2019
Indigenous Australians 'let down' by royal commission
More than 70% of Indigenous Australians have a low to moderate level of financial literacy, while 75% had difficulty getting help from financial services in the last 12 months. The reasons for this include:
Not knowing enough about the services
Being too proud or ashamed to ask for help
The services are too expensive
Wait times are too long
Financial services are seen as untrustworthy
Last year's banking royal commission zeroed in on some of the issues facing the Indigenous and our banking system and unveiled some systematic rorts targeting some of the community's most vulnerable.
Such rorts included the targeting of the Indigenous for unsuitable and expensive funeral insurance products and copious overdraft fees and ATM fees being charged in rural communities.
The royal commission's final report, released in February, was met with disappointment by many in the Indigenous community, including FNF, who labelled it "disappointing" and "frustrating".
"The recommendations of the Banking Royal Commission will do precious little to increase financial outcomes for First Nations people," said Amanda Young at the time.
"The Commission provided an embarrassingly limited report, doing less than the bare minimum to protect and educate First Nations people.
"We are calling on all the financial sector to work with us and provide First Nations people with the skills they need to be fully included in Australia's financial system."
---
---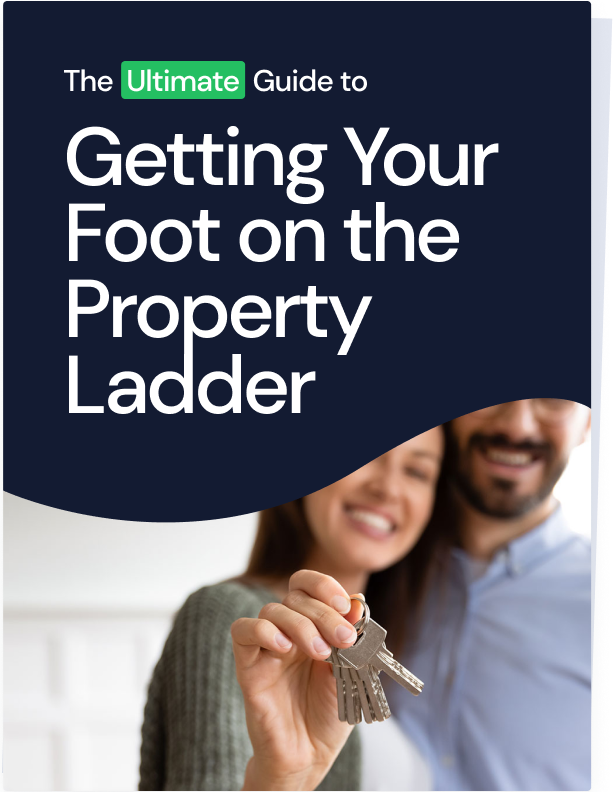 Ready, Set, Buy!

Learn everything you need to know about buying property – from choosing the right property and home loan, to the purchasing process, tips to save money and more!

With bonus Q&A sheet and Crossword!