The recently launched online platform is the first of its kind which allows investors to acquire a share of a property while providing a market for trading shared interests which was previously not available.
'Tenancy in common' itself is not a new concept – it refers to the situation where two or more people co-own a property, through unequal or equal shares, which can be disposed of however they wish.
But in the past, only buyers have been able to purchase a property as tenants in common – ticX is the first trading platform where properties are legally able to be offered by sellers to multiple buyers.
Managing Director of ticX Tony Puls said the platform and its benefits are completely unique.
"We don't buy properties and increase the price and put them back on the market to sell a fractional interest in them," Mr Puls told Savings.com.au.
"We're totally different because everybody owns a direct share registered on title. There's no complex managed investment scheme. You're not buying units in a unit trust. You're buying a direct ownership share.
"We can drive past that house and say well I own 25% or 50% of that home."
So how does ticX work?
ticX is an online platform where a property can be listed and offered for sale to two or more co-owners and ownership shares in it can be bought and sold.
Only ticX members can do this. Membership is currently free, with no plans yet in place for how much or when a paid service will be introduced.
For buyers
ticX advertises itself as a lower-risk, lower-cost way for buyers to enter the housing market and develop a portfolio compared to buying a whole property.
Buyers can view available properties on the website, which has all the relevant information to make an informed decision when purchasing, via the ticXtra tab.
"In that part, which only subscribers can see, there are all the details about property cash flow," Mr Puls said.
"If there's been a valuation done, that independent valuation will be there, building, inspection reports, body corporate bylaws, all that's there."

Source: ticX
The property details will outline the minimum share available for purchase. The minimum percentage purchasable starts from around 10% upwards, the minimum investment amount.
Shares can be bought on the platform and upon purchase, your ownership share is registered on title in the buyer's name.
All co-owners must also sign a ticX standard Tenant in Common Deed, which establishes co-owner legal contractual rights and responsibilities to each other and their respective interests.
Mr Puls said structuring the legality of the platform was a decades-long test, and is now what sets it apart from competitors.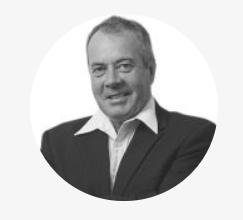 "The law says you can't seek to get multiple investors in a company or business or real estate without consideration of the corporation's law.
"And you know, people just haven't been able to work out how they could get multiple investors into a property without falling foul of the Corporation's Act.
"Well, even though the law was complex, we've managed to put a very simple skin over the top of this platform."
The property is managed like any other would through a local property manager, and all reports and updates are uploaded to ticXtra and can be viewed by existing co-owners and interested investors through the platform.
Investors share all costs while obtaining rental income and capital value, proportionate to the percentage of the property owned.
The property in which you are invested in remains listed on ticX for the term of the investment, which is typically seven to ten years. This allows for a trade market and easy exit options if you decide to sell your share.
Should an investor wish to sell they simply list it on the platform and potential buyers can make bids.
It's suggested for a single residential property, the idea number of co-investors would be from two to six, while for a commercial or rural property, two to twelve.
For sellers
ticX believes it opens property owners up to a far larger demographic than if they were selling their home in the traditional sense.
Properties listed on the platform are available for purchase by a single buyer or two or more co-owners.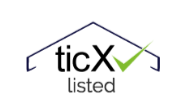 Sellers will be able to easily show that they're listed on the site by displaying the ticX logo, seen on the right.
Currently, there are less than a handful of properties available on the site, which Mr Puls, who doubles as a real estate agent, said he's displayed as examples.
Despite this, he said two real estate agents have joined this week.
"We haven't really pushed it yet, but gradually now I think we'll be getting a fair bit of pull marketing and gradually more people will realise the benefits ticX brings to the property market.
"It's a whole new market opportunity and it probably is fairly self-explanatory for anybody to go in now and have a look around."
Who is ticX for?
Mr Puls said the platform has been created as a "highly beneficial" tool for growth, without an audience in mind, describing himself as an "enthusiastic volunteer" rather than a business owner.
"Say you've got the asset rich, cash poor widow that owns the luxury Queensland holiday apartment, that only doesn't use it as much as she used to.
"So she can say, all right, I'm only using this apartment 25% of the year, so why don't I sell 75% of it to another family who can enjoy the usage of it for 75% of the year and I'll just retain 25% interest.
"Or empty nesters Mum and Dad can move back into a smaller section of a large home and sell off an identified space, and provide affordable housing to some other family."
Mr Puls said the main idea behind ticX was to provide a foothold for those looking to get into the housing market.
"So to me what I'd be investing in, if I was looking to get a foothold on the property ladder would be a well-located three-bedroom, suburban home, no pool, low maintenance on as big a block of land as you could find.
"And I'd buy, you know, maybe 20% to start with to start my portfolio and I'd be getting 20% of the monthly rental income.
"I don't think the investment advisors have a better product out there that compares to this, where you're going to get equity, there's no management fees ongoing, except perhaps another real estate agent collecting the rent and dispersing it.
"You're going to get long term capital growth and it's an asset that you know is worth something. Not like the volatile stock market."
ticX launched on the 19th of September this year and is available for listings now.
---
---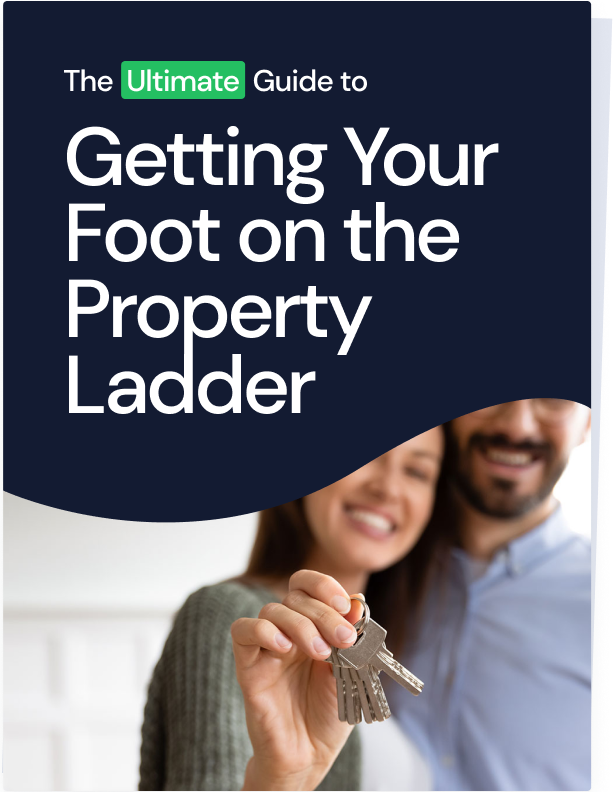 Ready, Set, Buy!

Learn everything you need to know about buying property – from choosing the right property and home loan, to the purchasing process, tips to save money and more!

With bonus Q&A sheet and Crossword!