There's no denying it's harder to get a home loan the older you are, but that doesn't mean it's out of the question.
We've asked the experts what home loan options older people have, what factors lenders take into account, and how to increase your chance of approval.
Buying a home or looking to refinance? The table below features home loans with some of the lowest interest rates on the market for owner occupiers.
Lender

---

Variable

More details

FEATURED

Online Exclusive

Up To $4K Cashback

Includes NOV RBA Rate Increase

loans.com.au – Variable Basic Cashback Home Loan (Principal and Interest) (LVR < 70%)

Immediate cashback upon settlement
$2000 for loans up to $700,000
$4000 for loans over $700,000

Variable

More details

FEATURED

Refinance Only

Apply In Minutes

Unloan – Variable Rate Home Loan – Refinance Only

No application or ongoing fees. Annual rate discount
Unlimited redraws & additional repayments. LVR <80%
A low-rate variable home loan from a 100% online lender. Backed by the Commonwealth Bank.

Variable

More details

FEATURED

Up – Up Home Variable (Principal & Interest) (LVR ≤ 90)

Up is 100% owned by Bendigo Bank.
Up to 50 offset accounts
New joiners get $10 by signing up to the app using code UPHOMESAVINGS. (T&Cs apply)
Immediate cashback upon settlement
$2000 for loans up to $700,000
$4000 for loans over $700,000
Important Information and Comparison Rate Warning
---
What's the maximum age for a home loan?
There is no maximum age for a home loan. Legislation from the Federal Government such as the Age Discrimination Act 2004 prevents lenders from discriminating against potential borrowers because of their age.
Brendan Dixon, Managing Director of Pure Finance, says while lenders aren't allowed to discriminate on age, there were some caveats to this.
"Ultimately, the proposed home loan needs to make sense and certainly can't be putting a person into financial difficulty," Mr Dixon told Savings.com.au.
Managing Director of Charter Finance Dean Perlman told Savings.com.au he had seen an almost 90-year old be approved for a mortgage.
"With Charter Finance, the oldest applicant we have successfully secured a loan for was 87 years old, but she had a very strong exit strategy and a good enough reason for the bank to lend the funds to her," Mr Perlman said.
---
Why are lenders hesitant to lend to older people?
Financial institutions lend money to people with the provision this money will be paid back, with interest added.
Home loans typically range from 20 to 30 years, so the older you are, the greater chance of you dying and not being able to repay borrowed funds.
As most of us are acutely aware, lenders want to make money, and if there's a risk a borrower can't make repayments, they won't lend to them.
Mr Perlman said lenders needed to be justifiably and legally confident borrowers could make repayments.
"Banks need to meet their responsible lending obligations under the National Consumer Credit Protection Act in making sure the borrower is able to repay the loan they are requesting," he said.
"Banks are mainly interested in seeing consistent income to service loans.
"Lenders want to know that they will not be on 60 Minutes shown to be selling the house of an 80-year-old who is unable to pay their loan back."
---
What factors do lenders take into account when reviewing older people's applications?
Mr Perlman said there were five main factors lenders took into account when deciding to approve an older person's loan application:
Is the application for an occupied residence or investment purposes?

How strong is the applicant's net asset position?

How strong is the applicant's superannuation?

If an asset position is 'weak', and the applicant is in their 40s or 50s, they will question why the borrower has not amassed any assets, which needs to be addressed.

If the applicant will be retiring within the proposed loan term, how are they going to be able to continue making loan repayments?
---
What home loan options do older people have?
There are four main home loan options for older people. Keep in mind you may or may not be eligible for one or more of these options, based on lender specific eligibility criteria.
Option 1: Bridging loan
A bridging loan is designed to bridge the gap in funding if you haven't sold your old home but you want to buy a new one.
Mr Dixon said bridging loans are easily accessible as they're simply a short-term loan facility.
"The bank will finance the next purchase so you can move into your new home, and then wait for you to sell your existing home within 6 months.
"Once your existing home sells, the bridging loan is closed. During a bridging loan period you pay interest on the loan, as well as some fees anywhere from $1,500 - $3,000. This is typically used for downsizers."
Bridging loans are typically interest-only loans and have higher than average interest rates. Check out our full explainer on them here.
Option 2: Reverse mortgage
A reverse mortgage, or seniors equity release, allows older people to access the equity they've built up in their home and use it as security for a loan.
"Option 2 is where you're asset rich and income poor, such as a retiree who may not have much cash," Mr Dixon said.
"Reverse mortgages are a loan secured by your home that don't require any repayments until you pass away or sell the house.
"These loans can be useful for people who need some cash for lifestyle or living expenses and don't want to downsize their home."
It's worth noting a review from the Australian Securities and Investments Commission (ASIC) found reverse mortgage providers often take advantage of elderly people who didn't understand the long-term implications of them.
Reverse mortgages have significantly higher interest rates than normal home loans and exorbitant fees.
Your debt also compounds, meaning your charged interest not only the amount you withdrew but also the interest itself.
They're considered high risk, so consider this strategy carefully before entering into any contracts.


Option 3: Investment loan
Mr Dixon said more than any other type of loan, lenders were quite happy to lend for investment properties, regardless of age.
"Many people don't realise but you can buy investment properties at almost any age, as long as it's in line with your financial goals.
"Generally speaking, banks are happy to finance an investment purchase because they know that you could sell the property and close the loan in future, without affecting your own living arrangement."
Option 4: Home loan with strong exit strategy
For an owner-occupier home loan, Mr Dixon said your age becomes quite relevant as does your exit strategy.
"If you think about it, a 60-year-old person that wants to borrow $800,000 from the bank over a 30-year term is unlikely to be around (or at least not working) long enough to see out the 30-year loan term.
"This doesn't mean they can't have a 30-year term but to do this they need a clear exit strategy on how they will repay the loan when they decide to stop working or retire.
"Overall, it needs to make sense and be safe for the borrower to borrow the funds."
Mr Perlman said an exit strategy was vital for all borrowers, but more so for older ones.
"Exit strategy is an important element of any loan application that we make on behalf of our clients, but increases with importance as borrowers exceed the age of 45.
"Giving due and proper thought to this is critical to consider before approaching a lender."
Mr Dixon detailed two real-world scenarios to demonstrate how an exit strategy works.
"For example, a 60-year-old with the intention to keep working for the next 10 years until they're 70, coupled with $1 million in superannuation and an investment property worth $600,000 would be a fair case for approval of a $800,000 loan because their 'exit strategy' is to sell down their investment and some of their superannuation to pay the loan out upon retirement," he said.
"Conversely, a 60-year-old with no superannuation or assets, who plans to work for another 10 years doesn't have a strong exit strategy for a new home loan to be paid out upon retirement and because of this, the banks would restrict the loan term to be 10 years.
"Home loan repayments over 10 years are obviously bigger than when they are spread out over 30 years, and so the persons borrowing capacity for a loan is lower, although still possible."
---
How can older people increase their chances of approval?
Mr Perlman said there were a number of ways older people could increase their chances of approval:
Providing a strong exit strategy if the loan term exceeds your retirement age; i.e. what assets will you be able to sell to repay your loan (and still have sufficient assets remaining to fund retirement).

Considering a shorter loan term so that the loan is paid out before retirement. This will increase the monthly repayment amount of the loan (but also reduce the overall interest cost).

Applying with a lender that is more flexible for mature borrowers.

Downsizing to a smaller home is only accepted by a few lenders.
---
Savings.com.au's two cents
With no maximum age for a home loan, your most important considerations should be your ability to make repayments and your exit strategy.
There are a number of home loan options available to older people and each one of these should be considered with these two factors in mind.
---
---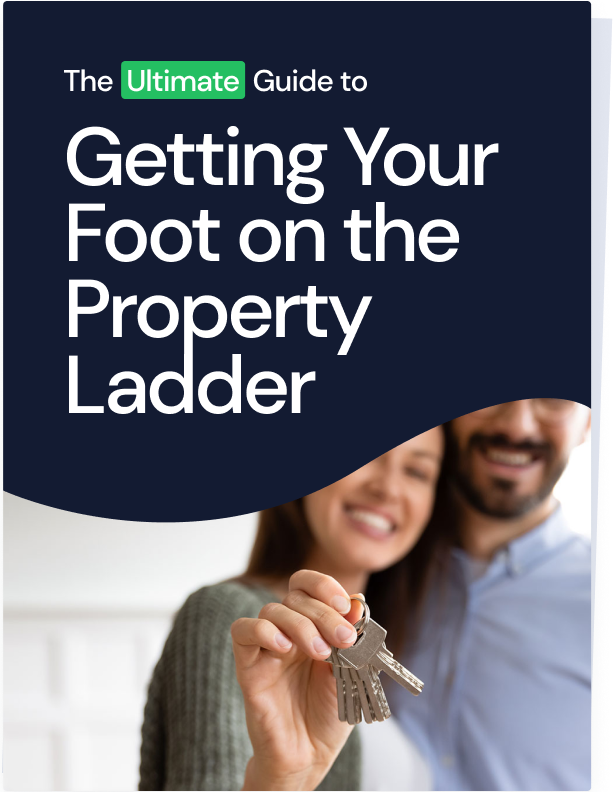 Ready, Set, Buy!

Learn everything you need to know about buying property – from choosing the right property and home loan, to the purchasing process, tips to save money and more!

With bonus Q&A sheet and Crossword!