In an Australian first, international money transfer fintech TransferWise has partnered up with neobank Up to offer customers fast, cheap international money transfers.
The partnership makes Up Bank the first Australian bank to provide international money transfers with no exchange rate markups.
Many other banks charge an exchange rate margin, which is the difference between the mid-market exchange rate seen on Google and the rate charged by the company. Last month, research from TransferWise revealed Australians are getting ripped off to the tune of $1 billion a year in exchange rate markups.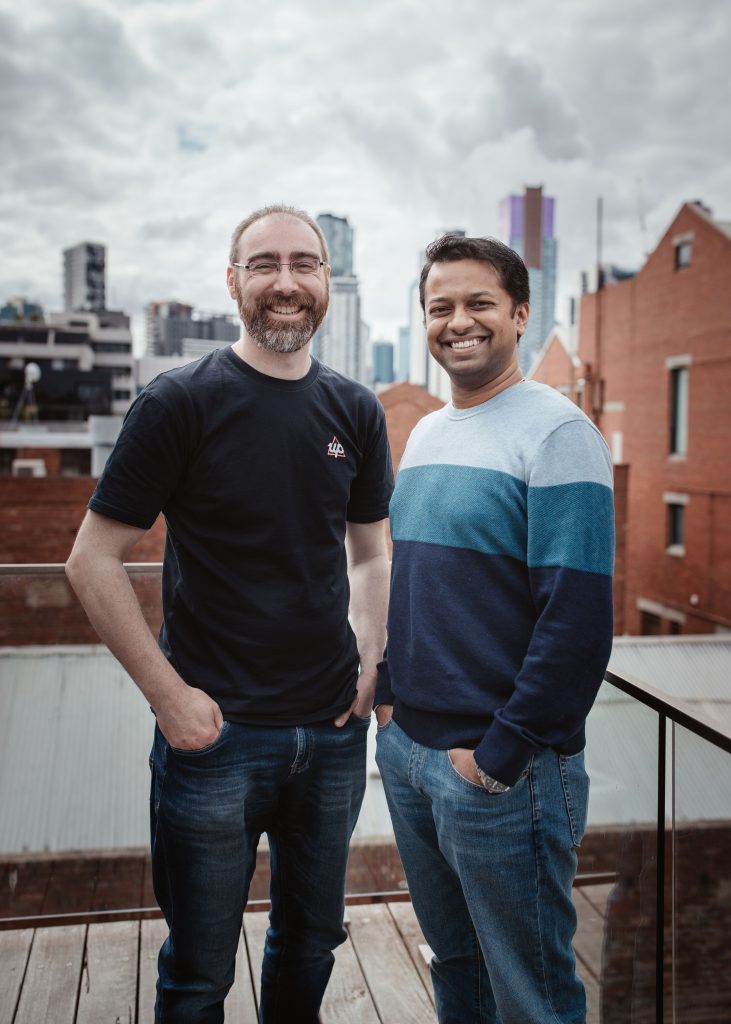 From left to right: Up Bank co-founder Dom Pym and TransferWise Head of Banks Murali Akella. Image supplied.
Up customers won't have to worry about being stung with fees, as they can see exactly how much they'll pay in fees and the corresponding amount they will receive in the foreign currency – a move in line with recommendations by the Australian Competition and Consumer Commission (ACCC).
Last month, the ACCC released a final report for its inquiry into foreign currency conversion services. It found that customers find it hard to shop around due to a lack of disclosure on exchange rates and fees for these products, leaving many customers at the mercy of the big four banks "despite the availability of much cheaper alternatives".
According to TransferWise Head of Banks Murali Akella, Up customers sending money overseas will be able to do it almost with their eyes shut.
"By plugging into our API, Up just became the fastest and cheapest to use in Australia for international payments. In fact, Australians staying with traditional providers could end up paying between 5-8 times more than Up customers, who will have a seamless, low-cost TransferWise experience without leaving the Up app," Mr Akella said.
Up co-founder Dom Pym said the partnership will set a new benchmark in banking.
"We're pleased to bring two great fintech brands together to set a new standard in banking and international transfers," Mr Pym said.
"Up is about providing clever ways to organise your money and simplify your life. This partnership is another way we're giving our customers the freedom to simply live their lives, doing the things they love.
"By using TransferWise, Up customers will be able to send money cheaper and faster than sending money with traditional banks."
TransferWise via Up will roll out in a private beta next month, with a full launch to follow shortly after.