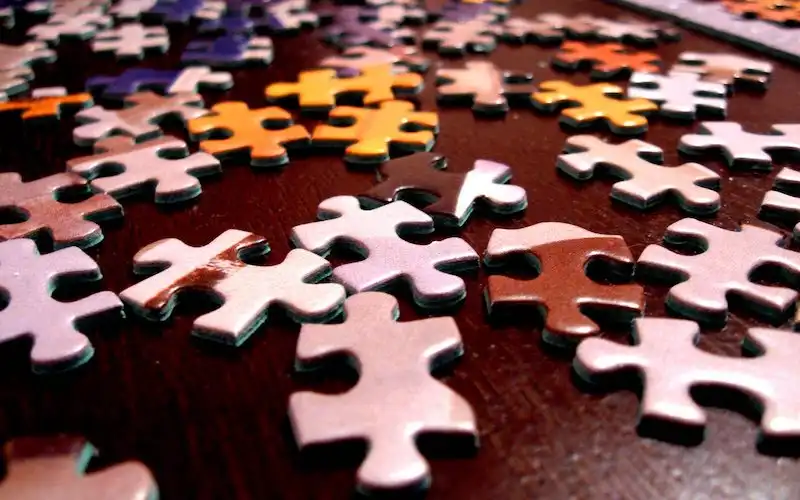 Employment and inflation are performing ahead of expectations - now wages growth needs to pick up the slack.
The ABS releases its wage price index quarterly, and the latest data is for the September quarter last year - July through September.
For the September quarter the annualised wages growth print was 2.2% - well below the RBA's target of 3%.
ABS data always seems to come a day late and a buck short - the next wages data set will be released on 23 February, detailing results for the December quarter. That feels like ages ago.
Things were looking more dire back then, with Sydney and Melbourne still mostly in lockdown due to government responses to the delta variant.
At Parliament's Standing Committee on Economics on Friday, RBA Governor Dr Philip Lowe said he'd like to see "a couple more" inflation reports before making moves on the cash rate.
The same goes for wages data, too, according to ANZ's head of Australian economics David Plank.
"The RBA may not have the wages data it is looking for until the September meeting," Mr Plank said.
"Lowe repeated that a rate hike in 2022 was plausible if not a core view and that policy was highly dependent upon data, especially on wages," said Tim Riddell, director of Westpac's institutional bank.
However at its latest meeting on 1 February, the RBA Board's minutes noted the Bank could move to look beyond base wages growth and instead look at bonus payments, overtime rates, and job turnover, which are all at elevated levels.
"Members noted that wages growth had picked up, but only to the subdued rates prevailing before the pandemic," RBA minutes read.
"A further pick-up in wages growth was expected in response to the tightening in the labour market, particularly for employees whose wages are set under individual agreements.
"Wages growth also remained modest and it was likely to be some time before aggregate wages growth would be at a rate consistent with inflation being sustainably at target."
Westpac chief economist Bill Evans said the RBA looking to bonus and overtime pay provides "considerable comfort".
Outcome
RBA Forecast
Difference
(percentage points)
GDP Growth
5*
3½
1½
Unemployment Rate
4.2
5½
−1¼
CPI Inflation
3.5
1½
+2
Underlying Inflation
2.6
1½
+1
Wage Price Index
2¼*
1¾
+½
Sources: ABS, RBA
*Estimates based on available data
With headline inflation at 3% for the September quarter, Australians' real wages declined 0.8%.
Since then, inflation has picked up, with the RBA hitting its 'inflation target' for the first time in more than seven years.
This is largely due to monetary policy, with the RBA doubling its balance sheet to more than $640 billion in the span of two years.
RBA Board members noted things are a little different in Australia compared to other advanced economies.
"Wages growth had picked up most sharply in the United States and the United Kingdom, where labour demand had been strong but participation rates had still been well below pre-pandemic levels," meeting minutes read.
"By contrast, wages growth had remained subdued in a number of countries where unemployment rates had been low but labour supply had largely recovered, including in the euro area, Canada and Australia."
In the UK and US, there simply aren't enough warm bodies going around to fill spaces - wages have had to go up to coax them out of their hidey holes, such is the supply/demand equilibrium.
In contrast, Aussies are keen to get back to work, with the participation rate hovering near all-time highs.
The underemployment and unemployment rates are also the lowest since 2008.
For wages to appreciate materially, it might seem like a few will have to volunteer as tribute and decline to participate in the labour force.
Everything's performing ahead of RBA expectations, as per the chart above, but wages is the one key area still with question marks.
---

Advertisement
Investment Fund High Livez
Product Features
Distributions paid monthly
Backed by prime Australian home loans
SMSF investment permitted
No entry or exit fees

*Total Return for the 10 years to 31 March 2022 and 5.26% p.a. since

inception on 29 March 2011. Past performance is not indicative of future performance

The fund is not a bank or term deposit
Product Features
Distributions paid monthly
Backed by prime Australian home loans
SMSF investment permitted
No entry or exit fees

*Total Return for the 10 years to 31 March 2022 and 5.26% p.a. since

inception on 29 March 2011. Past performance is not indicative of future performance

The fund is not a bank or term deposit
---
Photo by Pixabay on Pixabay