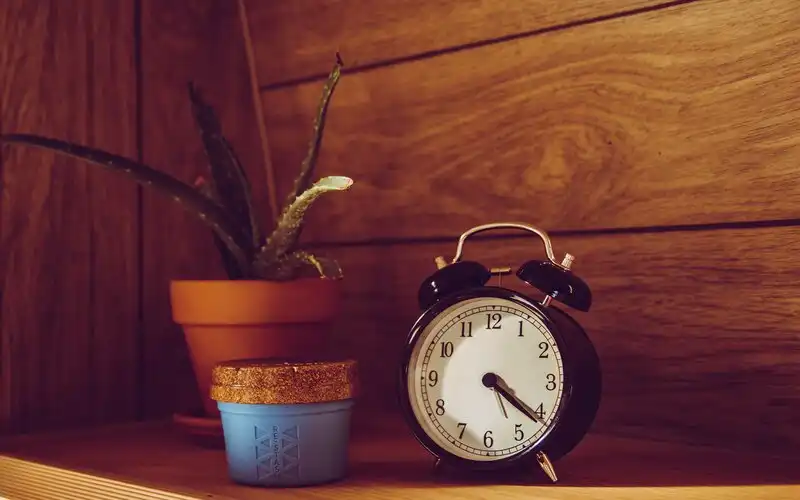 If you and another person need to borrow some money, you may want to consider a joint application personal loan.
Whether that person is a family member, partner, mate, or acquaintance, these types of personal loans can be an easy way for two parties to access much-needed funds.
So how do these loans work, how do you apply, and what should you consider before applying?
---
In the market for a personal loan? The table below features personal loans with some of the lowest interest rates on the market.
No extra repayment or early exit fees
Up to $75,000 in loan amounts
Funding approved within 24 hours
Rates based on a loan of $30,000 for a five-year loan term. *Warning: this comparison rate is true only for this example and may not include all fees and charges. Different terms, fees or other loan amounts might result in a different comparison rate, Rates correct as of October 26, 2021. View disclaimer.
What is a joint application personal loan?
A joint application personal loan refers to two people applying for a personal loan and being equally responsible for the repayments. When applying for a joint application personal loan, each person is known as a co-borrower. Provided they meet the lender's eligibility requirements, your co-borrower could be anyone, from a spouse to a sibling to one of your children (if they're over 18). Each co-borrower will be required to fill out the same required documentation when applying for the loan, as well as any additional supporting documents.
See also: Pros and cons of joint savings accounts.
What to consider before applying for a joint application personal loan
If you're considering applying for a joint application personal loan, you should consider the following:
Equal responsibility: Both co-borrowers are equally responsible for servicing the loan, which means each borrower has to make equal repayments. It also means each borrower is equally liable for the loan, so if one of you were no longer able to meet the repayments, the other borrower(s) would be required to cover their share. Otherwise, you risk defaulting on the loan.

Application criteria: Different lenders have different eligibility criteria for their loan products, but typically you'll need to be an Australian citizen over 18. They'll also assess your credit score, income, debts, and expenses. Each co-borrower will need to meet these criteria, so if one of you doesn't qualify, neither of you will.

Personal relationship: It's vitally important you consider the relationship you have with someone before going into debt with them. Do you know the person well enough to commit to a loan term of several years? Do you know if they're good with money and have a stable income? Have they ever gone bankrupt before? Even if the person is someone you're close to, consider the strain the loan could put on your relationship should one of you fall behind on the repayments.

Loan amount: A joint application personal loan will typically allow you to borrow a larger amount than if you were borrowing alone, as two incomes are servicing the loan. However, this doesn't mean you should automatically borrow the higher amount the lender is offering. Make sure you can afford the repayments and budget accordingly.
Why you might take out a joint application personal loan
Some of the reasons people may decide to take out a joint application personal loan include:
Increased chance of approval: In some cases, a lender may deny a personal loan to an individual but approve them if they have a co-borrower. Although both borrowers will need to pass the application criteria, if one borrower has a larger income, stronger credit history, or no debt, this can help to offset the risk to the lender the other borrower may present.

To share an asset: When using a personal loan to buy a car for two people, a joint application personal loan can be a quick and easy way to split the cost and tie both parties to the asset. This works for other assets like boats, motorcycles, computers, and furniture.

To share an expense: Joint application personal loans can be used to fund things often shared in unison with another person like a holiday, renovations, or a wedding. You can also use a personal loan to pay for medical or education costs if you need another person to help out.

Debt consolidation: If you and another person have significant debts from things like credit cards, car loans, or other personal loans, a joint application personal loan can help you to consolidate these into one monthly repayment, potentially at a lower interest rate and with fewer fees.

Increased loan amount: If you need to make a large purchase you can't fund yourself, a joint application personal loan can help you to borrow a larger amount than you would be able to as an individual.
What's the difference between a joint application personal loan and a guarantor loan?
A guarantor personal loan means another person, usually a family member, will be responsible for the loan should you no longer be able to make the full repayments. Essentially, they act as security for the loan through an asset they own. Consequently, lenders might be more likely to approve borrowers with a guarantor, as the risk to them has been lowered.
Guarantor loans are different from joint application personal loans, as two people are always making repayments with the latter. But with a guarantor loan, the person who borrowed the money makes the payment as an individual, and the guarantor will only step in if required.
How to apply for a joint application personal loan
Each application process will be different between lenders, but overall the process should be similar to the following:
Discuss with your co-borrower how much you wish to borrow, ensuring each of you understands the debt you're undertaking and how it may affect your relationship. Compare multiple different personal loans to find one that suits both your needs and has a competitive interest rate.

Submit the necessary application forms and any supporting evidence to apply for the loan.

Approval can take anywhere from a few hours to a couple of weeks. When the lender comes back to you, read over the loan's terms and conditions carefully.

Sign off the loan and wait for the funds to arrive in your account.
Pros and cons of a joint application personal loans
Pros
Higher chance of approval

Larger loan amounts

Opportunity to consolidate debts
Cons
Both borrowers need to meet application criteria

If one borrower can't make repayments, the other is responsible for the whole amount

May put a strain on personal relationships
Savings.com.au's two cents
Joint application personal loans can be a great way to share an expense or an asset and can make it easier to borrow more money. But they do come with risks, which is why you need to know the other person's financial history and believe they can handle the responsibility. Otherwise, borrowing money with another person can quickly see a relationship deteriorate.
Consider consulting a financial adviser if possible to evaluate all your options.
---
Photo by Jeff W on Unsplash