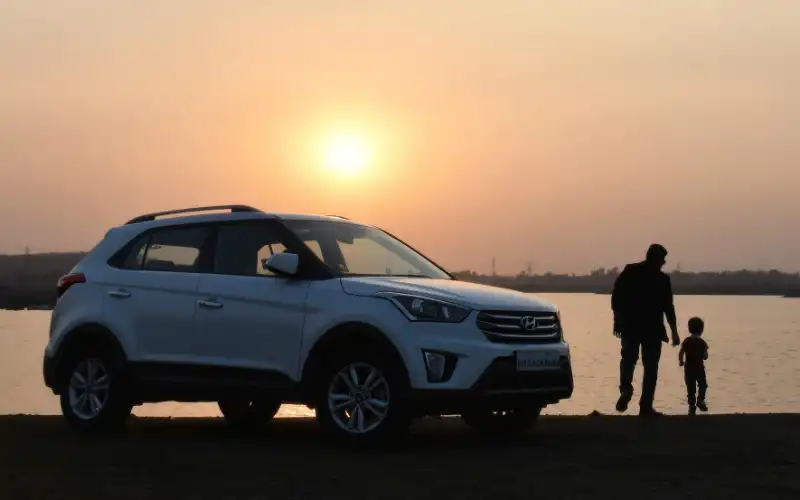 When buying a used car, you'll usually have two options: buying from a car dealer or buying from a private seller.
What to consider:
Used cars are experiencing their time in the sun, with some used car segments fetching up to around 40% more than a year ago. This makes it arguably more important than ever to find a good deal, while also not compromising on reliability and other factors.
It's hard to argue that one mode of car buying is truly 'better', and each option has their pros and cons. Can you really trust Steve who's trying to sell his VX Commodore ... but can you also trust Simon the slick car dealer who says you're getting a great deal on the car at the caryard?
In the market for a new car? The table below features car loans with some of the lowest fixed and variable interest rates on the market.
Approval in 24 hours
Balloon options to reduce repayments
No ongoing fees, no discharge fee
Rates based on a loan of $30,000 for a five-year loan term. Products sorted by advertised rate. *The Comparison rate is based on a $30,000 loan over 5 years. Warning: this comparison rate is true only for this example and may not include all fees and charges. Different terms, fees or other loan amounts might result in a different comparison rate. Rates correct as of January 18, 2022. View disclaimer.
Costs involved in buying a used car
We'll cover the cost aspect of buying a secondhand car first and foremost, as dealerships and private sellers can both lead to financial advantages over the other if you get it right.
Buying from a dealership
Buying a car through a dealership is often more expensive than buying from a private seller, at least up front. This is because dealerships will usually have cost margins (e.g. rent and wages) to cover, so they might boost the price of a car slightly to compensate for this. However, the convenience and peace of mind at a dealership can make this cost worth it.
Licensed car dealerships usually feature:
Thoroughly inspected and repaired cars (if significant damage was done)
Clear title guarantee – no unpaid debts owing on any cars (more on this below)
Statutory warranties and cooling-off periods as enforced by state governments to protect used car buyers from major faults
Drive-away price tags that include the cost of stamp duty and registration
So while the dealership price might be more expensive than what your neighbour is selling the same car for, you'll have the surety that it won't explode on you five minutes after you drive onto the road. If you've done your research and compared the price across other dealerships, then you can also haggle with the dealer before finalising a deal. If you're not happy with the price they're offering, take your business elsewhere!
Buying from a private seller
It makes sense to think you can get a better price on a used car sold privately: there's less of a chance that the seller is a car expert and therefore they might not be fully aware of a car's value. On the flipside, they might have an over-inflated sense of what their car is worth, and could set an equally over-inflated price tag. This means you often have more wiggle room to negotiate a better price and can always walk away if they won't play ball.
Private sellers may also have less patience than dealerships, because they may be keen to sell the car quickly (e.g. they might be moving overseas or need the money to pay for a new car) – putting you in a better position to get a bargain.
Crucially, when buying through a private seller you should check that there isn't an encumbrance on the car, i.e. there isn't a debt on it. You should avoid buying an encumbered car, because if the borrower was to default on the debt, the lender could repossess the car from you, despite the debt not being yours!
It's entirely legal, if slightly unethical, for someone to advertise a car for sale with finance owing without saying so, but there is a simple way you can check. Search that vehicle's registration number in the Personal Property Securities Register (PPSR) for as little as $2 per search. If an encumbrance is reported on the register, you can contact the lender to confirm whether or not that debt has been repaid.
If you receive confirmation that there is an existing debt, but you still want to buy the car, you should arrange for the sale transaction to take place in the office of the lender, where they can confirm you unencumbered ownership of the vehicle.
Example: Neil doesn't check for finance owing
Neil Down wants to buy a BMW off Stan Dup after responding to his ad on Facebook Marketplace. Stan is offering a sweet deal – $1,000 less than the market price and the car appears to be in good condition after an inspection. Neil hands over the cash and after a bit of paperwork, the beamer is his. Or so he thought.
A few months later, a tow truck appears on Neil's driveway. It turns out Stan has vanished overseas with over $10,000 in
car loan repayments
still to make on the car, which he has stopped paying. Poor Neil had no idea about this debt. He sobs as he watches his BMW towed off into the sunset.
He vows to always do a PPSR check on future cars.
---
Disclaimers
The entire market was not considered in selecting the above products. Rather, a cut-down portion of the market has been considered. Some providers' products may not be available in all states. To be considered, the product and rate must be clearly published on the product provider's web site. Savings.com.au, yourmortgage.com.au, yourinvestmentpropertymag.com.au, and Performance Drive are part of the Savings Media group. In the interests of full disclosure, the Savings Media Group are associated with the Firstmac Group. To read about how Savings Media Group manages potential conflicts of interest, along with how we get paid, please visit the web site links at the bottom of this page.
Latest Articles