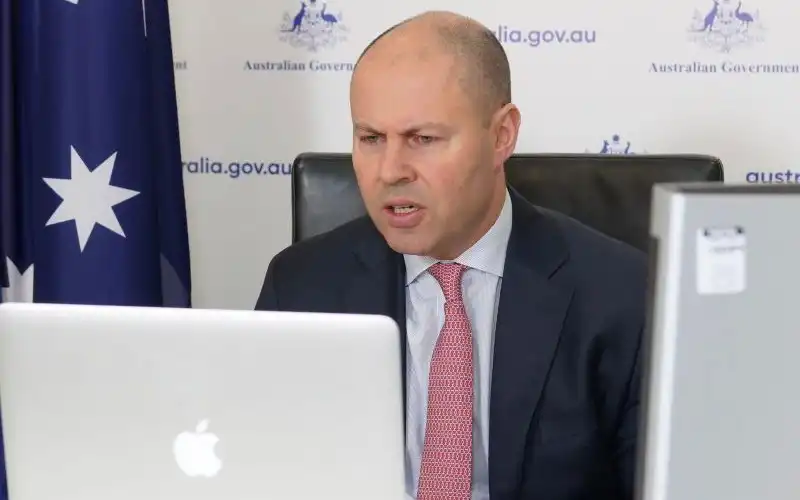 This Friday, the third round of the SME Recovery Loan Scheme will take effect, providing billions in government-backed funding for small businesses.
The revamped Scheme was announced back in August, with the eligibility criteria a little less onerous than in previous renditions.
Under the revision, the government has removed the requirement for small businesses to have received JobKeeper during the March 2021 quarter, or to have a been a flood-affected business.
Businesses with turnover less than $250 million will be able to access loans up to $5 million over a term up to 10 years, either secured or unsecured.
Lenders can offer borrowers up to a two-year repayment holiday, and loans can be used to refinance other debt.
In total there are 18 participating lenders, including the major banks, with the full list below.
Joseph Healy, CEO of Judo Bank - one of the Scheme participants - welcomed the expansion.
"The decision to expand this scheme to businesses impacted by the pandemic is welcomed by Judo and by the SME business sector, as it will enable eligible businesses to access vital credit, recover, and invest for the future," Mr Healy said.
SMEs slow to draw despite raft of funding measures
In 2020 the government earmarked $40 billion for the Scheme, yet so far only $6.2 billion in loans to 77,500 businesses have been approved.
However, JobKeeper ran concurrently in 2020, which potentially stemmed the need for much funding.
A similar trend was seen in the Reserve Bank's Term Funding Facility (TFF), which provided billions in low-cost funding to businesses, and showed businesses were initially gun-shy in accessing funds provisioned for them.
"Overall business lending was little changed, with lending by a number of banks declining. Econometric estimates by Bank staff suggest there was little observable effect from the larger incentive for lending to SMEs compared with lending to large business," an RBA assessment of the TFF said.
"However, it is difficult to control for other important factors that influenced the demand for business credit, such as the fact that SMEs were disproportionately in industries that were more severely affected by the pandemic, adversely affecting both the supply of and demand for credit.
"Also, SMEs received sizeable government support, via initiatives such as JobKeeper, which reduced the need for credit."
The RBA's assessment also showed since the end of February 2020, interest rates on variable loans to SMEs and large businesses had declined by 95 basis points.
Fixed rates had decreased by between 60 and 80 basis points, on average.
Judo's 2021 SME Insights Report from February, which surveyed 1,753 SMEs, found 39.9% of businesses planned to use business loans for COVID provisions, including bridging the gap between qualifying for JobKeeper.
In total, small businesses had a total gulf in required funding of $94.3 billion in 2020, up $4.6 billion from 2019.
About half of businesses surveyed had sought funding in the past 12 months, for an average sum of $1.2 million.
Mr Healy also said one in four surveyed businesses had been knocked back from accessing new funding.
"Despite strong demand, the fact that one in four SMEs were knocked back from accessing new funding is incredibly disappointing given the huge amount of support and stimulus made available to lenders by Canberra," he said.
SME Recovery Loan Scheme Participating Lenders
ANZ
Commonwealth Bank of Australia
National Australia Bank
Westpac
Bank of Queensland
Fifo Capital Australia
Get Capital
Judo Bank
Liberty Finance
Moneytech Finance
Regional Australia Bank
Social Enterprise Finance Australia
South West Credit Union Co-operative
Suncorp-Metway
The Mutual Bank
TrailBlazer Finance
Unity Bank
Webster Dolilta Finance Ltd
Earlier in September, the Federal Government's Australian Business Securitisation Fund also injected $87.5 million into GetCapital, on top of the $46 million it received in November 2020 via the 'Structured Finance Support Fund'.
---
Advertisement
In the market for a personal loan? The table below features unsecured personal loans with some of the lowest interest rates on the market.
Lender

---

Fixed

Unsecured

N/A

More details

FEATURED

APPLY ONLINE

Low Rate Personal Loan Unsecured (Excellent Credit)

No extra repayment or early exit fees
No ongoing fees
Up to $75,000 in loan amounts
Funding approved within 24 hours

Fixed

Unsecured

N/A

More details

CHECK YOUR RATE IN 2 MINUTES

Unsecured Loan (Excellent Credit)

No ongoing fees
No application fees
Apply online

Fixed

Unsecured

N/A

More details

Low Rate Personal Loan (Excellent Credit)

Fixed

Unsecured

N/A

More details

Liberty Personal Loan (Very Good Credit History)
No extra repayment or early exit fees
No ongoing fees
Up to $75,000 in loan amounts
Funding approved within 24 hours
*Comparison rates based on a loan of $30,000 for a five-year loan term. Warning: this comparison rate is true only for this example and may not include all fees and charges. Different terms, fees or other loan amounts might result in a different comparison rate, Rates correct as of May 29, 2022. View disclaimer.
---
Photo - @JoshFrydenberg Twitter