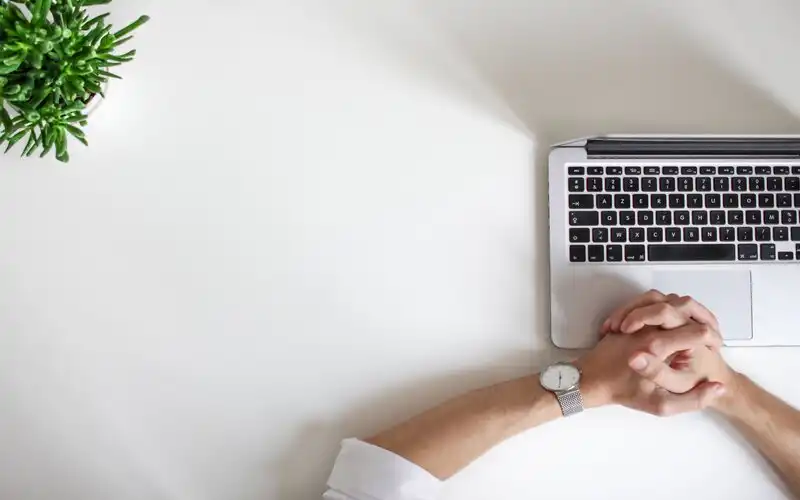 Photo by NordWood Themes on Unsplash
A new report has found disadvantaged jobseekers are competing with more people for fewer jobs.
Anglicare Australia's annual Jobs Availability Snapshot found there were 106 jobseekers for every entry-level job in Australia.
The snapshot looks at people who have barriers to work, such as older workers who have become unemployed, people who didn't graduate high school, or people with disabilities.
Entry-level jobs do not require recent work experience or qualifications beyond high school, examples of which include cleaners, labourers, wait staff, and retail assistants.
Need somewhere to store cash and earn interest? The table below features savings accounts with some of the highest non-introductory interest rates on the market.
Lender

---

4

0

0

0

$product[$field["value"]]

$product[$field["value"]]

$product[$field["value"]]

More details

FEATURED

Online Saver (Amounts < $499999)

4

0

0

0

$product[$field["value"]]

$product[$field["value"]]

$product[$field["value"]]

More details

High Interest Savings Account (< $250k)

4

0

0

1

$product[$field["value"]]

$product[$field["value"]]

$product[$field["value"]]

More details

0

50

0

$product[$field["value"]]

$product[$field["value"]]

$product[$field["value"]]

More details

0

0

0

$product[$field["value"]]

$product[$field["value"]]

$product[$field["value"]]

More details
Rates based on a savings balance of $10,000. Sorted by total interest rates. Refer to providers' websites for bonus rate conditions and for any applicable fees and charges. Rates correct as of June 28, 2022. View disclaimer.
The situation is toughest in South Australia and Tasmania, where 10 and 20 of these jobseekers were competing for these jobs, respectively.
That number doesn't include people with more experience who were also competing for work in the wake of the spike in unemployment and underemployment.
Anglicare Australia Executive Director Kasy Chambers said the people who need the most help were being left behind.
"There aren't enough jobs at their skill level to meet demand in any part of the country," Ms Chambers said.
"Many of the jobseekers we're looking at are older people who have been left out of the JobMaker scheme.
"They're facing cuts to their payments, and they're being forced to jump through hoops and apply for jobs.
"But our research shows the jobs just aren't there."
Ms Chambers said the cuts to the JobSeeker payment would trap people in poverty while they were trying to get their lives back together.
"It's a lot harder than it seems"
Jim from Adelaide is 19 years old and has been looking for a job over a year.
"I definitely feel there's a lot of competition. There's a lot of people in the community that I know personally who are going for the same jobs as me, and struggling just as much as I am," Jim said.
There are ten jobseekers in the same boat as Jim, many of which have more recent work experience than him.
"It's been a year now and I've been unemployed this whole time. And I feel that's looked on very negatively."
Felicity, a 20 year old living in Tasmania's north-west tells a similar story, since moving from Hobart a little over a year ago.
She's been unable to find a job since the move, which has only been made more difficult due to the pandemic.
"Last year and at the beginning of this year I probably applied for 50 jobs a month," Felicity said.
"There's more people looking for jobs now and there's less jobs right now because of small businesses failing, and also they're probably looking for more people with experience."
After decades of experience in hospitality, 60 year old Rosa from Canberra has been out of work for three years.
She fears her age and having English as her second language means it will be almost impossible to find work.
"At my very first interview with my Jobactive provider, I was told that I am not unlikely to find a job at my age," Rosa said.
"Since then, they haven't even been pretending to help me."
Anglicare has called for an abolishment of Jobactive, which it said simply isn't helping people find work.
Advocacy groups call for more protections for jobseekers
Cassandra Goldie, chief executive at the Australian Council of Social Services, said she's been hearing from people on JobSeeker that more than 1,000 other people had applied for the same job.
"The uncertainty of what will happen to JobSeeker at the end of the year, coupled with the intense competition for the limited job opportunities, is having a terrible impact on people's mental health," Dr Goldie said.
"It's within the government's power to resolve this. The new wage subsidies should extend to people over 35 unemployed long-term, who will otherwise be overlooked."
Ian Yates, Council on the Ageing chief executive, said they'd already been seeing reports of older workers being laid off to be replaced with JobMaker workers.
"Many mature aged workers who are out of work due to the pandemic are facing disastrous personal circumstances," Mr Yates said.
"Australia needs urgent action or we'll push a huge group, mostly women, into poverty in old age."
---
Latest Articles