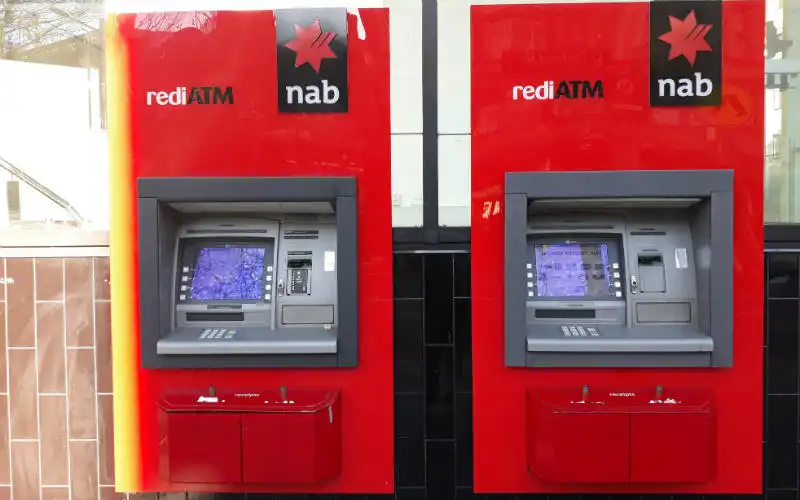 Image source: NAB
Major banks ANZ and NAB have cut various savings account interest rates by 25 basis points, effective today.
ANZ, which cut savings rates by a substantial 35 basis points following the Reserve Bank of Australia's (RBA) rate cut on 3 March, has today lowered rates across selected savings accounts by a further 25 basis points.
This means ANZ has passed on 60 basis points worth of cuts to its savings account products in the past 30 days alone.
Prior to mid-March it offered savings account customers up to 1.60% p.a. but now only offers up to 1.00% p.a.
The latest rate cuts were made to both the non-introductory Progress Saver account and the introductory Online Saver account:
The Progress Saver has had its maximum interest rate reduced from 1.25% p.a. to 1.00% p.a.
The Online Saver has had its maximum interest rate reduced to 0.95% p.a.
The Progress Saver account now consists of a 0.01% p.a. base rate and a 0.99% bonus interest rate. To earn the bonus rate customers must make no withdrawals and deposit at least $10 in any given month.
ANZ's Online Saver has an introductory rate of 0.95% p.a. for three months - after the three months, the interest rate on this account reverts to 0.05% p.a.
The table below features savings accounts with some of the highest non-introductory interest rates on the market.
NAB has only reduced the interest rate on its introductory savings account product.
The NAB iSaver - which has an introductory period lasting four months - has had its interest rate reduced today by 25 basis points to 1.05%.
NAB's non-introductory account, the NAB Reward, has not been changed, and still has a maximum interest rate of 1.25% p.a.
To earn the 1.25% p.a. on the NAB Reward account, customers must make at least one deposit into the account and no withdrawals during the month.
With the current rate of inflation sitting at 1.80%, very few savings accounts on the market offer enough interest to earn savers a real return on their money.
Meanwhile, customers could earn up to 2.65% p.a for a few months in an introductory savings account.
Term deposits are a similar product to savings accounts, though they offer a fixed interest rate for a fixed term. If you want to earn a fixed interest rate on your cash, the table below features term deposits with some of the highest interest rates on the market for a six-month term.
Other banks to cut interest rates lately include the likes of AMP (which had only just increased rates a week earlier), Westpac, CBA, 86 400, Up, ME and UBank, just to name a few.
ING announced last week it would be easing the requirements to earn its bonus interest rate of 1.80% p.a. on its Savings Maximiser account.
According to ING, if customers have previously met the eligibility criteria to earn bonus interest in any of the previous three months (January, February or March), then it will offer those same customers the bonus interest rate in the coming three months no matter what.
To earn this rate, customers would usually have to:
Deposit at least $1,000 into it per month, and
Make five or more ING card purchases from a linked Orange Everyday account
If customers have met these conditions in any of the previous three months, then they are eligible to earn the 1.80% p.a. rate (on balances up to $100,000) in April, May and June regardless.
---
Latest Articles