As many as 85% of Australians have experienced 'bill shock' in the last three months, with young people forking out over 40% of their income on bills.
Those were the findings from Compare Club's Bill Shock Index, which surveyed over 1,500 bill-paying Aussies.
The poll found that half of those surveyed said the percentage of their income going towards bills had increased in the last three months while almost the same number (46%) said the rising cost of bills has made it harder to save.
Because of this, a third have had to sacrifice spending in other areas like entertainment and eating out just to be able to afford to pay their bills.
Need somewhere to store cash and earn interest? The table below features savings accounts with some of the highest interest rates on the market.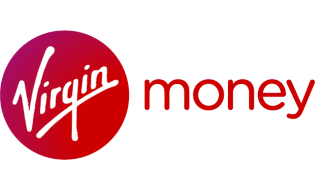 Advertisement
Boost Saver - Savings Account
Highest
variable rate
1.50%†
Base
variable rate p.a.
0.10%
BOOST YOUR SAVINGS with up to 1.5% for the first 3 months
Product Features
Red Hot Intro Rate of up to 1.5% for the first 3 months
Enjoy up to 1.2% thereafter
Bundled with the Virgin Money Go transaction account
How much are Australians spending on bills?
One in four Australians are spending between 21%-30% of their income on bills every month, while the 18-35 demographic reported spending over 40% of their monthly income on bills.
The analysis found that rising electricity prices are sparking the most bill shock.
Costs from energy providers were significantly higher than expected for 40% of people, while 15% said their electricity and gas bill cost as much as their health insurance.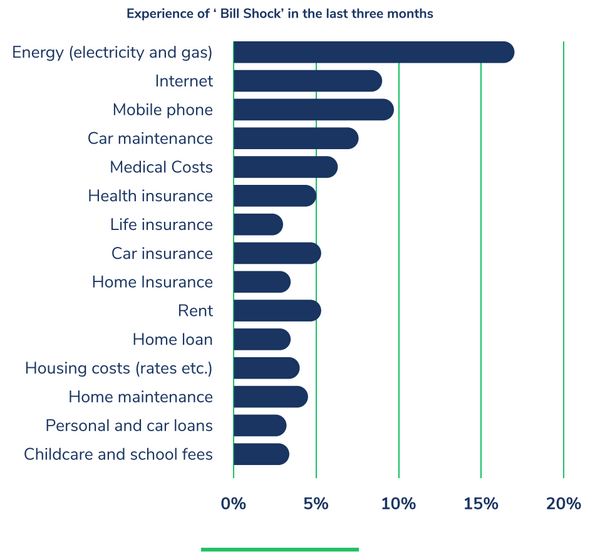 The analysis found that electricity and gas bills in October last year were between $100-$200 for over 40% of respondents.
CEO of Compare Club Andrew Davis said with more people than ever working from home thanks to COVID, energy bills are surging.
"Energy costs have been a pain point for consumers this year, especially with increased numbers of Aussies working from home. Customers have reported they are spending between $100 and $200 a month on electricity and gas," Mr Davis said.
See also: How to keep your energy bill down if you're working from home
Young bill payers reported the highest rates of bill shock: 91% of 18-34 year olds said energy, internet, mobile phone, car maintenance and medical costs were the biggest shockers in the last three months.
Just under half (45%) of survey respondents said their mobile phone bills were below $50 a month, and all other bills were in the $50-$200 range.
Victorian mum of three Jen and her husband Tim recently experienced significant bill shock.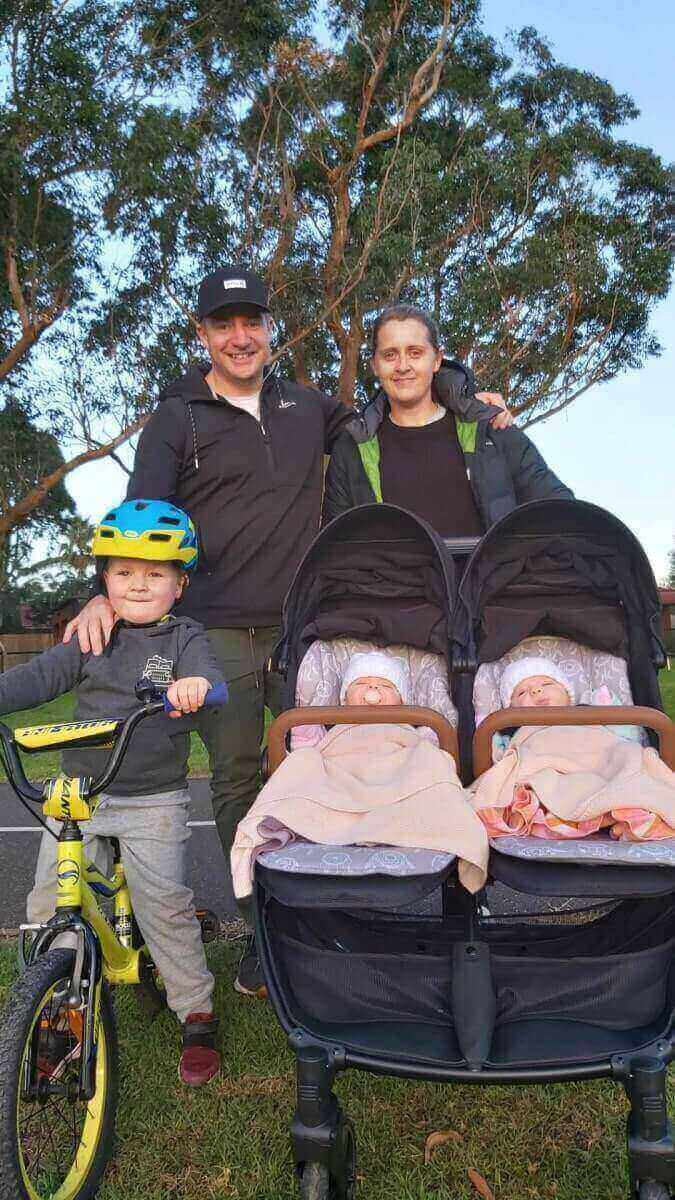 Pictured: Jen and Tim with their three kids. Image supplied.
The pair were hit with a $600 power bill - three times the previous quarter as a result of running heating and cooling more to keep the little ones happy and also from Tim working from home.
As a result, the couple are looking to switch to solar energy and have invested in improving their home insulation. Jen says she's also recently switched her mobile phone provider which cut her bill in half.
Consumers put switching providers in the 'too hard' basket
But the survey revealed not everyone is as financially savvy as Jen and Tim.
Despite 40% of Aussies considering themselves thrifty when it comes to their finances, the same number hadn't switched any of their providers in the last three months while only a third have considered shopping around and switching providers to get a better deal.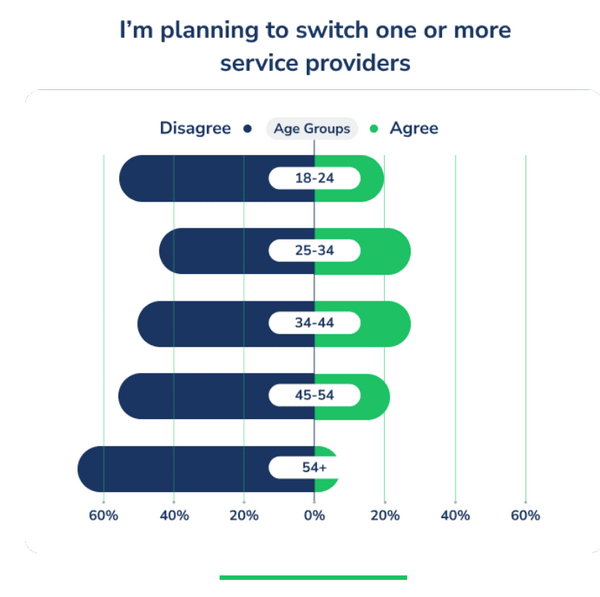 A further 30% prefer to just 'set and forget' their household bills, with health insurance seen as the easiest bill to 'set and forget' - despite the savings that could easily be made by switching.
See also: How regular reminders could save you thousands on your household bills
"There is almost no value in brand loyalty to any service or insurance provider," Mr Davis said.
"The best way to save money on your bills and insurance costs is to regularly question what you're paying for and have providers work to keep you as a customer.
"On average, households who switch their energy provider could save $219 a year. For health insurance, it's an average potential saving of $385.
"Even if you don't always get a significantly better deal, sitting down and reviewing all your plans once a year is a form of financial 'hygiene', and you'll inevitably feel more in control of your finances and avoid that horrible 'bill shock' feeling down the track."
---
Photo by Andrea Piacquadio from Pexels