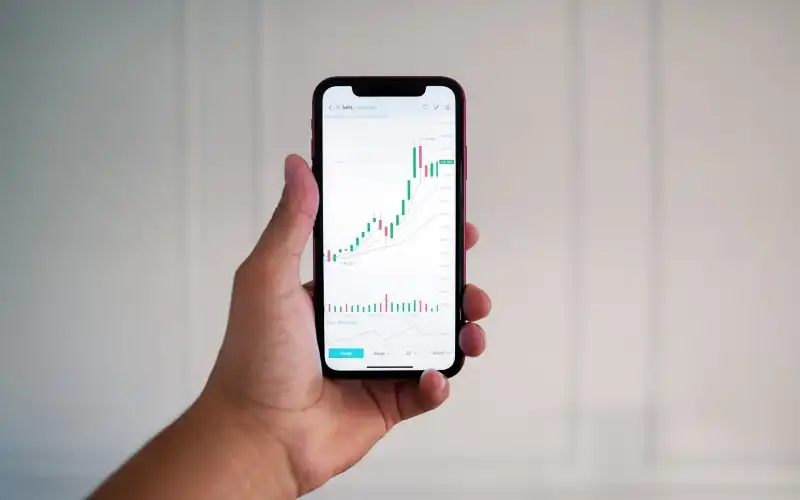 Record low interest rates on savings accounts are forcing Aussies to jump on the micro-investing bandwagon to earn a better return on their money.
During the COVID pandemic, Australians invested more than $545 million in the share market using Raiz in the 12 months ending 31 March.
The micro-investing app saw over 300,000 Australians join the platform in the six months to December 2020, recording an impressive 33.5% growth in funds under management to $605.6 million.
"It's been encouraging to see our Raiz customers saving habits continue during the past year, when we know many may have been suffering from financial hardship," said Raiz Australian CEO and Group COO Brendan Malone.
It's not just adult savers benefitting from Raiz, as parents and grandparents have also been funnelling money into the platform, with Raiz Kids now boasting 70,000 users.
According to Raiz, kids aged four is the most popular age group to benefit from pocket money being deposited into Raiz Kids, while those aged three to eight have the highest number of accounts.
"Increasingly, parents and grandparents are helping children with better financial literacy from a young age and looking at investment vehicles to help generate wealth ahead of their 18th birthdays," Mr Malone said.
"Our Raiz Kids platform is growing in popularity as a place to invest pocket money, so that when the child becomes an adult (they) have solid savings from investments in ETFs, and a better understanding of the share markets."
Parents aged 25-34 with a yearly household income between $50,000 and $100,000 are depositing most funds into Raiz Kids, totalling more than $150,000, with parents/grandparents aged from 55 also investing heavily.
Novice investors jump into the market in 2020
Micro investing app Spaceship also saw an influx of users during the COVID pandemic, with its customer base doubling from 50,000 customers in 2019 to 100,000 in 2020.
A recent report from Investment Trends meanwhile found that 435,000 Aussies joined the sharemarket for the first time during COVID, while Commonwealth Bank's share trading platform CommSec discovered the number of first time investors jumped 125% as Aussies bought into the 'Robinhood' phenomenon.
A growing number of women and younger Australians are actively investing in the share market, according to the ASX Australian Investor Study 2020.
Among intending investors (non-investors planning to start investing within the next 12 months), 51% are female and 27% are under 25 years old.
Dominic Stevens, ASX Managing Director and CEO, said the 2020 study comes at a historic time as investors respond to the impacts of COVID as well as record low interest rates.
"This year's study is particularly interesting as in addition to the main study, we conducted a mini pulse survey when COVID-19 hit. It's a unique opportunity to test the market during a crisis," Mr Stevens said.
---
The table below features savings accounts with some of the highest interest rates on the market.
Lender

---

4

0

0

0

$product[$field["value"]]

$product[$field["value"]]

$product[$field["value"]]

More details

FEATURED

Savings Account (Amounts < $24k)

4

0

0

0

$product[$field["value"]]

$product[$field["value"]]

$product[$field["value"]]

More details

High Interest Savings Account (< $250k)

4

0

0

1

$product[$field["value"]]

$product[$field["value"]]

$product[$field["value"]]

More details

0

50

0

$product[$field["value"]]

$product[$field["value"]]

$product[$field["value"]]

More details

0

0

0

$product[$field["value"]]

$product[$field["value"]]

$product[$field["value"]]

More details
Rates based on a savings balance of $10,000. Sorted by total interest rates. Refer to providers' websites for bonus rate conditions and for any applicable fees and charges. Rates correct as of May 24, 2022. View disclaimer.
Nearly a quarter (22%) of investors aged between 35-64 said they will delay their retirement as a result of recent market performance, while almost half (54%) said they made changes to their portfolio over the three months to May 2020.
The study also found that the majority of current investors intend on making new investments in 2021, with 57% indicating they will invest in Australian shares and 28% in ETFs.
While the findings of a rise in market activity may point to a risk that some retail investors are more engaged in short-term speculation over long-term investment, Mr Stevens said the increase in investment activity is encouraging.
"It was pleasing to see that the study found that many investors have responded to the crisis by becoming more focused on diversification and risk management, together with the sustainability of returns," he said.
"There's a greater focus on building portfolios with long-term goals in mind."
---
MayoFi on Unsplash