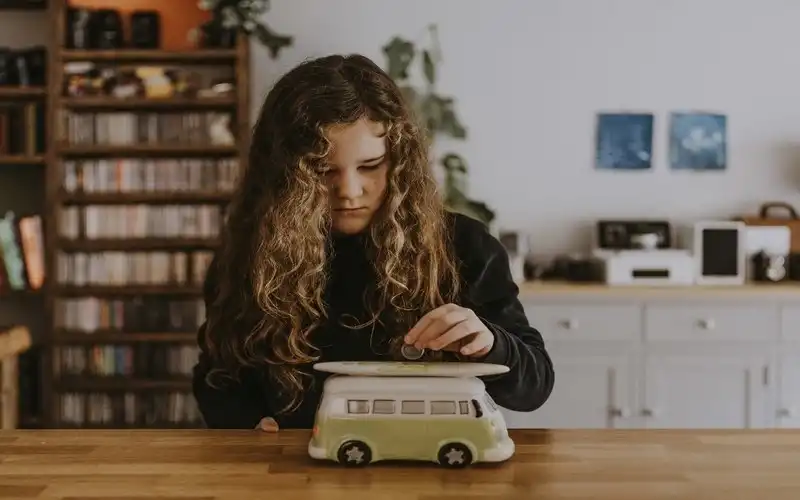 Photo by Annie Spratt on Unsplash
Australians are resolving to rein in their discretionary spending in the new financial year, a new survey shows.
New research from MyState Bank involving more than 1,000 Australians discovered our new thrifty intentions for FY21, as the nation prepares to enter its first recession in almost three decades.
MyState's research found that more than four in 10 Australians (44%) are resolving to curb spending on discretionary items over the next six months.
Australians also plan to cut spending in areas such as:
Public transport: 43%
Home furnishings: 38%
Food takeout and delivery: 38%
Clothing and footwear: 36%
Meanwhile, more than half of Australians have shelved travel plans for the next six months, in spite of most domestic borders being open.
Despite gyms being back, surprisingly 40% said they're planning to cut back on exercise costs, while 44% and 35% said they're cutting back on gambling and cigarette spending respectively.
Read: Early superannuation withdrawals spent on gambling, alcohol and clothes.
Need somewhere to store cash and earn interest? The table below features introductory savings accounts with some of the highest interest rates on the market.
Lender

---

4

0

0

0

$product[$field["value"]]

$product[$field["value"]]

$product[$field["value"]]

More details

FEATURED

Savings Account (Amounts < $24k)

0

200

0

$product[$field["value"]]

$product[$field["value"]]

$product[$field["value"]]

More details

PremiumSaver (Amounts < $250k)

3

0

0

0

$product[$field["value"]]

$product[$field["value"]]

$product[$field["value"]]

More details

0

10

0

$product[$field["value"]]

$product[$field["value"]]

$product[$field["value"]]

More details

4

0

0

1

$product[$field["value"]]

$product[$field["value"]]

$product[$field["value"]]

More details

WebSavings Account (New Customer) ($2,000+)
Rates based on a savings balance of $10,000. Sorted by total interest rate. Refer to providers' websites for bonus rate conditions. Note that the base rate will apply once the introductory term has passed. Rates correct as of May 18, 2022. View disclaimer.
MyState Bank General Manager for Customer Experience Heather McGovern said for many Australians, the introduction of social distancing measures has been an opportunity to save more than ever before.
"Being isolated has also compelled more Australians to consider new and more innovative and cost-efficient ways of doing things, like swapping out memberships at physical gyms for fitness apps," Ms McGovern said.
"Our research indicates that Australians are likely to prolong their savvier spending habits even after social distancing measures have lifted.
"At this time of economic uncertainty, we are pleased to see Australians cutting back wherever they can to find a greater sense of financial balance."
According to MyState, groceries and household utilities are the only two categories which are likely to see major increases in spending over the next six months, as around 25% of respondents said they would spend more on these essentials.
Looking further forward, maintaining a balanced budget heading into 2021 is a goal for over a third of Australians, while one in five will be more focused on building an emergency savings fund, which should have around three to six months of living expenses in it in case of an emergency, such as losing your job.
Read: Aussies return to shops in record numbers in June.
Tips for finding your financial balance
Australians cutting back on discretionary spending could be associated with general economic concern.
MyState's research found that overwhelmingly, the nation's economic outlook continues to be the major concern for 67% of Australians heading into the new financial year.
More than four in 10 Australians reported concern with not having enough savings while 26% of Australians are equally concerned with the employment outlook and slow wage growth.
"While recovery is well underway, the majority of Australians expect long-lasting effects on the economy from COVID-19," Ms McGovern said.
"With economic growth likely to be in the red over the coming quarter, there are a few steps Australians can take to give them confidence to navigate the future economic uncertainty."
MyState has shared five tips on how Australians can find a greater sense of financial balance in the aftermath of COVID-19.
Pay down high-interest debts.

Paying down any high-interest accruing outstanding debt such as your credit card balance is crucial to create some breathing room in your monthly budget.

Change your savings priorities. While a vacation to Europe seemed likely at the start of the year, the new financial year may cause a re-prioritisation of savings goals. Perhaps that money might be better placed towards a longer-term goal such as an emergency savings fund.
Find a financial buddy instead of a gym buddy. Start by having a frank conversation with a close and trusted friend who will motivate you and keep you on track while you work towards hitting your financial benchmark – and, of course, you do the same for them.
Keep the good financial habits. many Australians have been able to reduce their spending during lockdown – for example, having more dinners at home rather than eating out or being active by going for a walk or bike ride rather than going to the shops.
Being in a recession means living within your means. Do a financial audit to separate your wants from your needs and work out where to cut back. Review all your expenses from your electricity bill to your video streaming subscription – there are often real savings to be made with little impact to your 'lived life'.
You can also compare high-interest savings accounts here for help finding a place to stash your cash.
---
Latest Articles