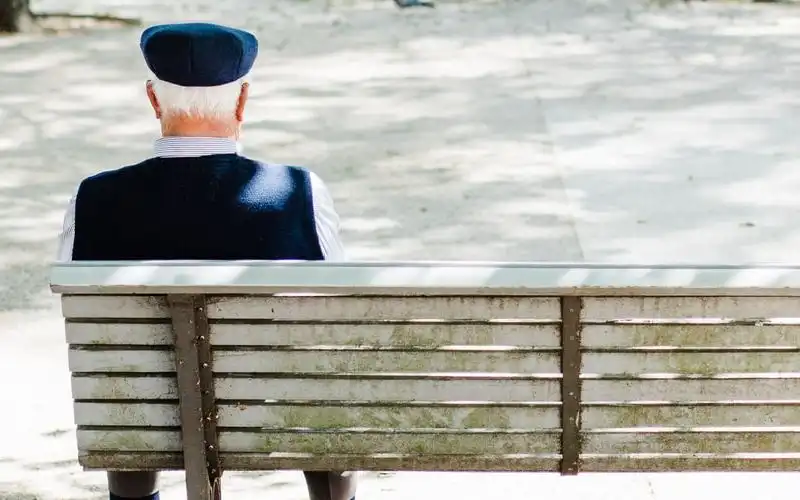 Photo by Bruno Martins on Unsplash
Two major banking associations today said its members will issue 'a record number' of debit cards to help isolated or vulnerable customers.
According to the Australian Banking Association (ABA), there are more than half a million customers who actively use a passbook account or transaction account with no linked debit card.
Many of these customers are also over 70 years of age.
To help maintain social distancing measures and shield the elderly from coronavirus by preventing them from having to shop in-store, ABA's 22 member banks will start sending debit cards over the coming weeks.
So too will members of the Customer Owned Banking Association (COBA), which comprises 64 credit unions, building societies and mutual banks.
ABA chief Anna Bligh said it was important that no customers are left behind in the COVID-19 pandemic.
"Paying for goods and services is critical for every single person in our community and will continue regardless of the level of lockdown in our community," she said.

"The industry has recognised that as a result of the Government's social distancing advice, particularly for older Australians, we must provide additional options for people to do their banking and pay for goods and services."
The Australian Securities and Investment Commission (ASIC) granted regulatory relief to allow the ABA and COBA to fast track the issuance of debit cards.
COBA chief Michael Lawrence also welcomed the announcement.
"The joint application to ASIC by the ABA and COBA, and ASIC's quick and positive response is another good example of industry and regulators working together to help people through this crisis," he said.
"The option to fast track the issuance of debit cards will provide our members with further capacity to help Australians in a time of need."
Council on the Aging (COTA) chief Ian Yates noted there were approximately 100,000 COBA account holders that do not have a card associated with their passbook account, or 2.5% of the customer base.
"COTA has received many calls during the COVID-19 period expressing concern that people struggled to purchase essential goods and services because some retailers stopped accepting cash," Mr Yates said.
"COTA Australia thanks COBA and its member banks for stepping up to provide a rapid response for their older customers, and ASIC for flexibly permitting this to happen."
Australia's largest non-big four bank Suncorp also welcomed the announcements.
"Our teams are ready to help customers who have traditionally used a passbook to get up and running with a debit card account, as well as discuss the different ways they can securely access their money and pay for goods and services," Suncorp's executive general manager of consumer banking Chris Fleming said.
"We believe there is no one-size-fits-all approach, so at Suncorp we are working with each of our customers to ensure the new way of banking works for them."
These cards will come at no additional cost to customers, and bank staff will be on-hand to provide advice to those unfamiliar with debit card use.
Customers are under no obligation to activate or use the debit cards, however.
The ABA consists of 22 member banks, including the majors Westpac, CommBank, NAB and ANZ, as well as other large banks like ING and ME Bank.
COBA's members include large banks such as CUA, Heritage Bank, Teachers Mutual Bank and more.
Need somewhere to store cash and earn interest? The table below features introductory savings accounts with some of the highest interest rates on the market.0
What is a passbook?
A passbook operates like a regular savings account, except it comes with a small, bound paper book that's attached to the account.
Account holders present their passbook when making deposits and withdrawals and the bank teller records details of the transaction inside (pictured below).
These were popular before electronic banking and the rise of debit cards, however many passbook accounts also come with an EFTPOS card (no ability to pay for things online).
ABA chief Anna Bligh recognised a 'passbook' is a mysterious product for many.
"It might surprise some in the community that there are many thousands of customers who are using a passbook or savings and cheque accounts that have no debit card," she said.

"We understand that some people who haven't used a debit card in the past might have concerns over safety and security, however they should be rest assured that it's safe, it's secure and you can track your spending."
Passbook use is naturally a concern for authorities, who are worried about the increased personal interaction required of passbook holders, and COVID-19 hitting the elderly particularly hard.
COTA chief Ian Yates quelled concerns about the elderly being issued debit cards.
"During the COVID-19 period these people have found purchasing goods and services difficult when some retailers have stopped accepting cash," he said.

"Agreeing to activate a debit card sent to you by your bank, or responding to an invitation from your bank to issue a card, will ensure you maintain control of your affairs whilst giving you more options to spend your money during COVID-19."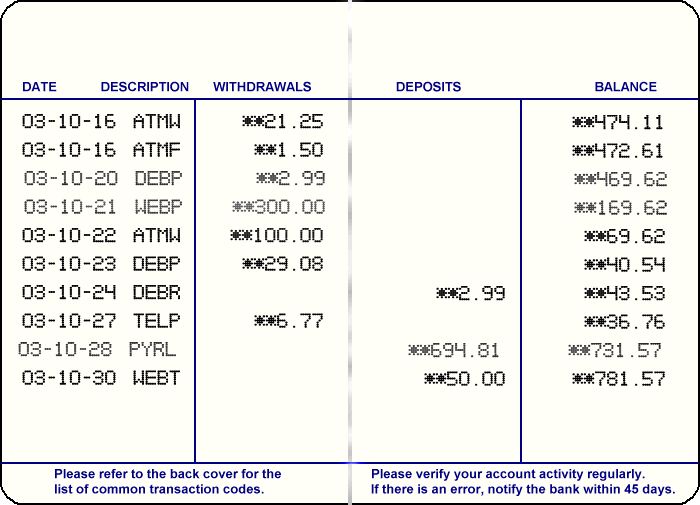 An example of what a passbook looks like inside. Source: Wikimedia Commons
---
Latest Articles