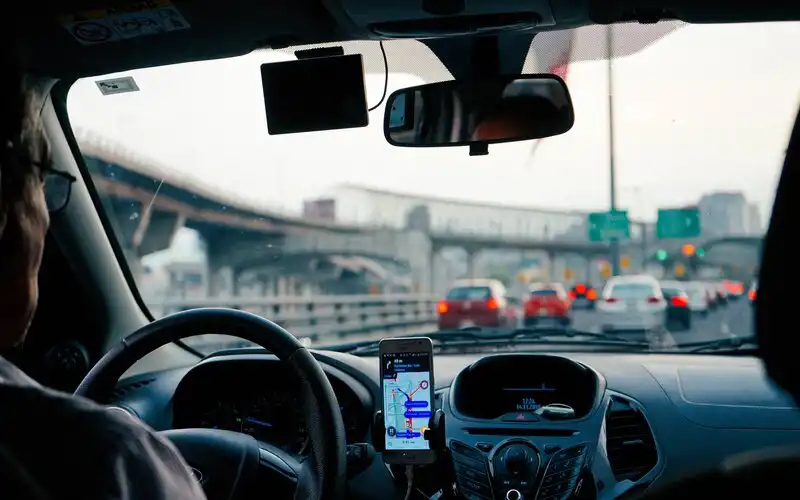 New app 'Best Ride' has launched, marketing itself as a one-stop-shop for rideshare comparison.
Available now on iOS and Android, users can plug in their destination and Best Ride will display real-time price comparisons across rideshare providers Uber, DiDi and Ola, with more to be added shortly.
All new users will receive their first five searches for free and will then need to purchase a Best Ride plan, based on how much they use rideshare services.
The payment options are a:
Monthly Subscription of $5.99 per month for an unlimited number of searches each month; or
Batch Subscription of $1.49 for every four searches, which allows users to purchase a block of four searches at a time which automatically renews after every cycle.
Best Ride said research shows the average price difference between rideshare services is $3-$5 per ride.
Need somewhere to store cash and earn interest? The table below features savings accounts with some of the highest non-introductory and introductory interest rates on the market.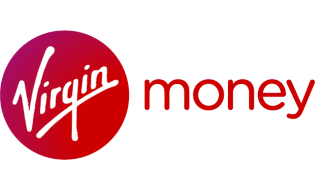 Advertisement
Boost Saver - Savings Account
Highest
variable rate
1.50%†
Base
variable rate p.a.
0.10%
BOOST YOUR SAVINGS with up to 1.5% for the first 3 months
Product Features
Red Hot Intro Rate of up to 1.5% for the first 3 months
Enjoy up to 1.2% thereafter
Bundled with the Virgin Money Go transaction account
Phil Lyons, Chief Executive Officer at Best Ride, said with so many rideshare providers, Best Ride can save users time and money.
"With so many new entrants to the rideshare market, users find themselves trying to draw comparisons across multiple Apps, wasting time and money," Mr Lyons said.
"Best Ride fills a gap in the market and has been designed to make travelling easier and more cost-effective.
"We give customers the ability to determine the best rideshare option for them at that time and location, all in the one place."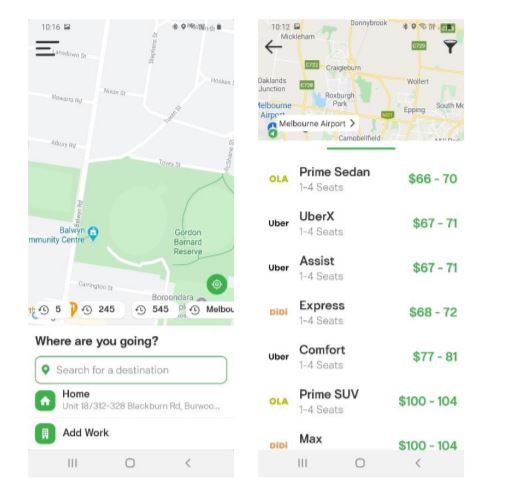 Source: Best Ride
Mr Lyons said many rideshare apps have surge pricing when demand is higher, or personalised discounts, but aren't transparent about specific costs making comparisons difficult.
"Best Ride allows you to compare up to date pricing as our algorithm calculates a timely pricing range estimate," he said.
"All rideshare services vary their pricing depending on time of day, your location and the supply and demand of drivers.
"Best Ride will show you a side by side comparison for an easy choice."
How much does each rideshare cost?
In the table below you can see a breakdown of costs for each available rideshare on Best Ride.
| | | | |
| --- | --- | --- | --- |
| | Uber | Ola | DiDi |
| Base fare | $2.00 | $2.27 | $1.98 |
| Booking fee | $0.55 | $0.50 | None |
| Minimum fare | $9.00 | $9.00 | $6.98 |
Source: Uber, DiDi, Ola. Information current October 2020.
There are other rideshare providers operating in Australia, like GoCatch, Bolt, and Shebah, the latter of which is exclusively for women.
A report from Roy Morgan released in February found Uber had a firm grasp on the rideshare economy in Australia.
Its survey of 470 people found 93% of people had used Uber in an average three months, with 20% using Ola and 14% using DiDi.
At the time, Roy Morgan CEO Michele Levine said Uber's stranglehold on the market was set to waver as more players popped up.
"In recent years, the term 'get an Uber' was the only one that existed for Australians when it came to ordering a rideshare service. However, that is now changing," Ms Levine said.
"Increased competition in the industry should continue to benefit consumers by placing significant downward pressure on prices within this increasingly competitive market."
---
Latest Articles