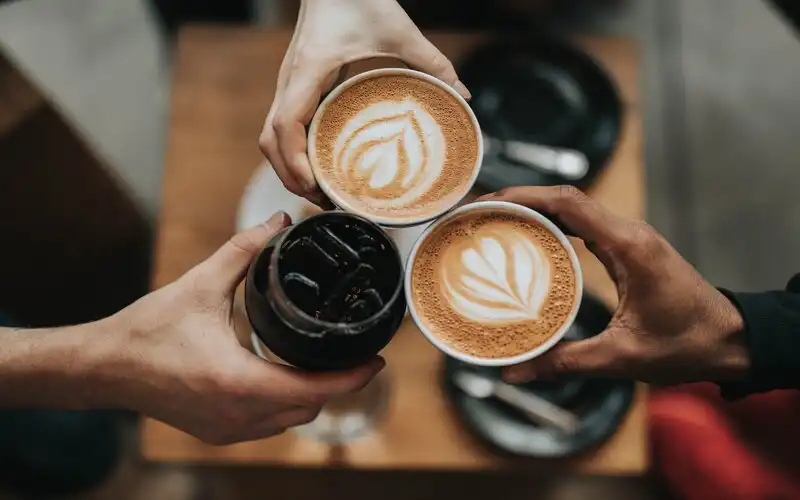 Australia's biggest bank is forking out millions in rewards to its customers.
Commonwealth Bank (CBA) customers have earned more than $3.2 million in cash back through personalised offers using the bank's loyalty program, CommBank Rewards.
Of the offers, the food-service category has proved the most popular, with the sector thriving through COVID due to lockdowns.
Need somewhere to store cash and earn interest? The table below features savings accounts with some of the highest interest rates on the market.
Lender

---

4

0

0

0

$product[$field["value"]]

$product[$field["value"]]

$product[$field["value"]]

More details

FEATURED

Online Saver (Amounts < $499999)

4

0

0

0

$product[$field["value"]]

$product[$field["value"]]

$product[$field["value"]]

More details

High Interest Savings Account (< $250k)

4

0

0

1

$product[$field["value"]]

$product[$field["value"]]

$product[$field["value"]]

More details

0

50

0

$product[$field["value"]]

$product[$field["value"]]

$product[$field["value"]]

More details

0

0

0

$product[$field["value"]]

$product[$field["value"]]

$product[$field["value"]]

More details
Rates based on a savings balance of $10,000. Sorted by total interest rates. Refer to providers' websites for bonus rate conditions and for any applicable fees and charges. Rates correct as of June 27, 2022. View disclaimer.
CBA's Executive General Manager, Everyday Banking Kate Crous said the popularity of the program showed customers were rallying behind small business.
"To help support businesses on their road to recovery, CommBank Rewards is providing cashback offers to help customers shop Australian this festive season," Ms Crous said.
"The push to shop local has been remarkable given we know it's been such a tough year for so many Australians and Australian businesses.
"Local businesses are clearly seeing benefits too with these deals offering more opportunities for customers to spend at local cafes and restaurants to help them get back on their feet."
[See also: Aussies support struggling local businesses this Black Friday]
CBA research showed online card spend at cafes and restaurants spiked by 44% in April, compared with the pre-COVID spend in February.
With restrictions easing and summer upon us, people are venturing outside, with CBA research showing a 15% uplift in the level of in-person spend compared with prior months.
Menulog boasted the most highly redeemed offer this year, with CBA customers receiving more than $1.8 million in cashback, supporting more than 24,000 local cafes and restaurants
Menulog Marketing Director Simon Cheng said the partnership with CBA had been a huge success it looked forward to building upon.
"We're really proud of our ongoing partnership with CommBank Rewards and to see that customers are loving the Menulog offer," Mr Cheng said.
"We're excited to continue to build on this program and look forward to bringing Australians even bigger and better reward initiatives in 2021."
Launched almost a year ago, CommBank Rewards offers eligible customers access to cashback savings from over 90 retailers across the food, entertainment, and electronics sectors.
Some of the brands CBA has partnered with include Coles, Myer, New Balance, Oakley, and Super Cheap Auto.
Almost half of shoppers swapping in-store for online
A survey of 1,000 Aussies found 48% of respondents would be shopping mostly online for Christmas.
The survey from Reviews.org found 40% of those surveyed said the pandemic affected their decision when shopping, with 43% saying they planned to spend less money than last year.
Cost is a significant factor this year, according to Reviews.org managing editor Joe Hanlon, with 43% of respondents saying they plan to take advantage of Black Friday sales.
"This could be further evidence of the way that COVID has impacted on our approach to the holidays, with government stimulus winding down and a number of households facing economic uncertainty in early 2021," Mr Hanlon said.
"Though it is also likely that people make a similar resolution before shopping for gifts at Christmas each year, only to find they spend more than intended."
---
Photo by Nathan Dumlao on Unsplash