Commonwealth Bank of Australia or CommBank, is one of the first that comes to mind when you think of Australian banks. A founding member of the 'big-four' and holding the crown as Australia's largest bank, CommBank is an integral figure to Australia's banking scene with more than 800,000 shareholders and 52,000 people working in the Commonwealth Bank Group.
What home loans does CommBank offer?
CommBank offers principal and interest (P&I) and interest-only (IO) home loans for both owner-occupiers and investors.
These home loans are available under the options of:
Extra Home Loan

Fixed Rate

Standard Variable Rate

Package Home Loan

Viridian Line of Credit
---
Check out some of CommBank's home loans for owner occupiers in the table below.
Lender

---

Variable

More details

Commonwealth Bank – Wealth Package Variable Home Loan (Principal and Interest) (LVR 70% - 80%)

Variable

More details

Commonwealth Bank – Extra Investment Loan (Principal and Interest) (LVR < 80%)

Variable

More details

Commonwealth Bank – Wealth Package Variable Home Loan (Principal and Interest) (LVR 80% - 90%)

Variable

More details

Commonwealth Bank – Standard Variable Investment Loan (Principal and Interest)
Important Information and Comparison Rate Warning
---
Features of CommBank home loans
Speaking to Savings.com.au, a CommBank spokesperson said more Australians choose to buy a home or investment property through Commbank than any other lender, with one in four home loans with CommBank.
"CBA's range of home and investment loans are competitively priced and tailored for individual circumstances," a CommBank spokesperson said.
"We offer flexible home loan features to help structure and manage loans to suit changing needs and ultimately pay off and own a home sooner including multiple free offset accounts that reduce the interest paid, redraw options to access additional payments, the ability to split loans between fixed and variable rates to suit individual circumstances, top-ups, flexible repayments and repayment holidays.
"Customers can also enjoy discounts on their home loan with our Wealth Package."
Offset
Across CommBank's home loan portfolio, Standard Variable Rate home loans are eligible for multiple offset accounts.
Redraw
CommBank offers one redraw facility per eligible Standard Variable Rate home loans and Extra home loans.
Split home loan options
CommBank offers the ability to split home loans into both variable and fixed rate options.
Top-ups
Standard Variable Rate home loans are eligible for top-ups. Topping up your home loan means you're taking on more debt and may increase your loan repayments.
If you're looking to upgrade your car, renovate, plan a holiday or consolidate your debts, borrowing extra money on your home loan could be a good solution as topping up generally offers lower interest rates than credit cards and personal loans.
Repayment holiday
CommBank offers repayment holidays for customers whose financial circumstances may have changed. This means those suffering financial hardship may be eligible to take a break from making repayments on their home loan. CommBank's repayment holiday allows loans to be placed on hold.
Wealth package
CommBank's Wealth package provides interest rate discounts and no establishment fees for eligible home loans.
Green loans
With an eye on the future, CommBank offers Green loans to its customers with an eligible owner occupier home loan or investment home loan.
"CBA's support goes beyond the finance required to purchase and own a home," a CommBank spokesperson said.
"We offer sustainable housing solutions through our Australian-first Green Loan, an ultra-low 0.99%p.a. rate for 10 years, to purchase and install solar panels and batteries for the home.
Home Loan Compassionate Care
CommBank offers complimentary protection to Owner-Occupied homeowners to support them by paying their repayments for around 12 months if they, their spouse or dependant passes away or is diagnosed with a terminal illness.
Property Share
CommBank's Property Share feature is designed to appeal to customers looking for new ways to reduce the challenges of saving for a deposit and break into the housing market. Property Share helps customers split the cost of buying a house with friends or family while keeping their finances, ownership and repayments separate.
Property Share is available for individuals, non-trading companies and/or family/unit/hybrid trusts who take out a Standard Variable Rate, Fixed Rate or Extra home loans, or a Viridian Line of Credit.
How is CommBank different from the other big four banks?
"CommBank is reimagining banking for its customers, offering more value and Australia first solutions such as Green loans and Home loan Compassionate Care," a CommBank spokesperson said.
"CBA is also connecting customers with innovative companies through unique partnerships.
"Home-In is a digital conveyancing tool that guides customers through the process of buying and settling a home, coordinating all key steps and interactions between their lender and solicitor in one single hub.
"Once in their home, CBA home loan customers can benefit from our partnership with Amber, a renewable energy provider that helps customers monitor their usage and reduce their energy bills.
"In early 2022, Amber will be integrated into the CommBank app, allowing customers to see real-time wholesale energy prices, their energy usage and percentage of renewables in the grid."
Applying with CommBank
With over 1,100 branches across the nation and north of $320 billion in owner-occupied loans written, it's no coincidence that CommBank is Australia's largest Bank.
"Our extensive lender network and broker relationships combined with our powerful digital tools means we are able to provide unparalleled support and empower customers to easily self-serve throughout the entire home buying and ownership journey," a CommBank spokesperson said.
"Having the knowledge and confidence to move quickly when you find the right opportunity is critical, so the time taken to provide a decision is hugely important.
"CommBank continues to invest and enhance the experience, with current turnaround times 1 day for simple applications via lenders and 2 days via a broker.
"We have helped thousands of customers into their first home under the Government's First Home Loan Deposit Scheme, New Home Guarantee and Family Home Guarantee.
"Our data shows that through these schemes, our customers are buying property on average nearly five years earlier than they would if they saved the standard 20% deposit."
Pre-approval with CommBank
CommBank encourages customers to contact a CommBank lender or broker online, in branch or over the phone to discuss pre-approval before they make an offer on a property.
"Some customers can get conditional pre-approval within 15 minutes and are able to search for a property with confidence by giving them an indication of what they are likely to be able to afford," a CommBank spokesperson said.
"It's important to remember that final loan approval is dependent on an assessment of the customer's financial position as well as the property they choose to purchase."
Am I eligible for a CommBank home loan?
If you're looking into applying for a CommBank home loan, eligibility requirements that must be met include:
Applicants must be an Australian citizen or permanent resident.

Applicants must be over the age of 18.

Applicants must have a regular source of income.
How can I refinance with CommBank?
Switching your home loan to CommBank can be achieved in a few steps:
Book an appointment with a lending specialist either online, over the phone or through a CommBank branch.

Complete your refinance application. For this you'll need to provide:

Your current loan balance and statements for each home loan being refinanced.

If your loan is eligible for FASTRefi® , you'll also need to sign some additional documents and we'll deal with your current lender on your behalf.

Once approved, review and sign your loan contract.
Image by Camila Melo via Pexels.
---
---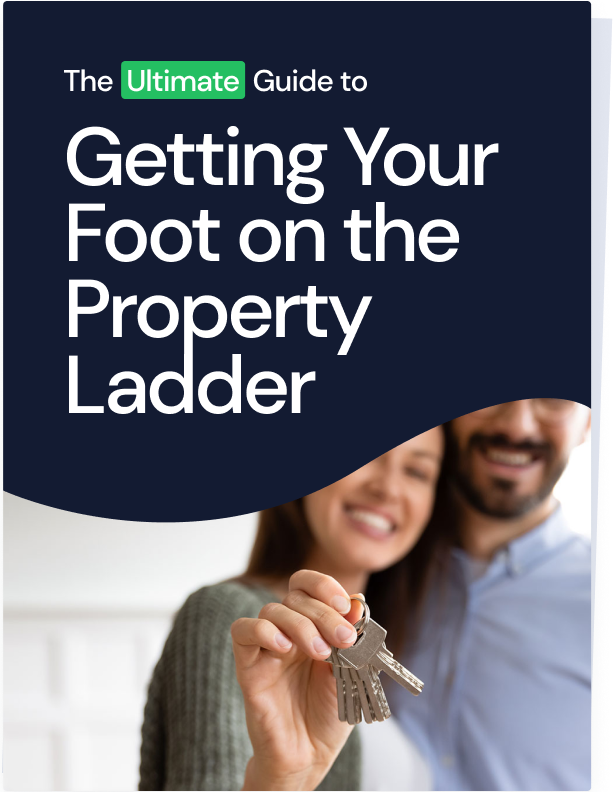 Ready, Set, Buy!

Learn everything you need to know about buying property – from choosing the right property and home loan, to the purchasing process, tips to save money and more!

With bonus Q&A sheet and Crossword!