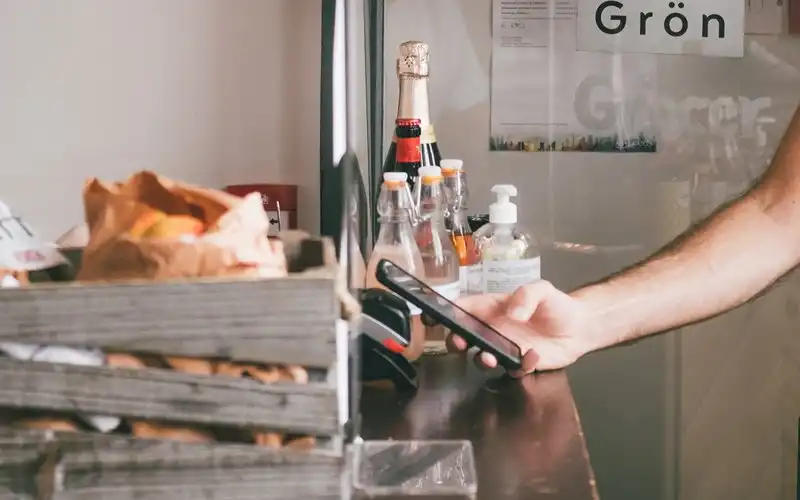 Photo by Dan Burton on Unsplash
eftpos has seen enormous growth in its mobile payment offerings as Australians flock to contactless payments through COVID.
Consumers have been regularly choosing eftpos as their main mobile payment option, tapping their phone an average of 21 times a month at checkouts.
eftpos CEO Stephen Benton said in addition to the pandemic, more financial institutions had extended their mobile payment offerings to consumers this year, furthering eftpos' growth.
"Many Australians are choosing to use eftpos when paying with their mobiles, with eftpos mobile transactions growing more than 400% year on year in July 2020 across all supported mobile ecosystems," Mr Benton said.
"From June to July 2020 alone, we saw 20% growth in eftpos mobile transactions."
"We anticipate this growth will continue to soar with more mobile launches planned later this year and we already have more than 50 banks offering eftpos as a payment option on mobile."
Need somewhere to store cash and earn interest? The table below features savings accounts with some of the highest interest rates on the market.
Mobile pay users tapped most frequently at grocery stores and supermarkets, fast food and other restaurants, spending on average $31 per transaction.
Mr Benton said despite cash falling out of favour for some due to COVID-19 concerns, eftpos mobile pay customers were more inclined to access the convenience of eftpos cash-out services when shopping.
"eftpos also has the added convenience of real-time balances, helping consumers stay on top of their spending," he said.
"At a time when Australians are having to keep a close eye on their expenditure, the convenience of contactless combined with real-time balances can really benefit consumers."
Samsung reveals spike in contactless transaction numbers
Samsung revealed it had seen a 16% growth in monthly active users and monthly transactions grow by 35% since the start of the year on its Samsung Pay platform.
Mark Hodgson, Head of Product and Services at Samsung Electronics Australia, said demand for the service had accelerated this year, a trend he expected to continue.
"Demand for digital wallet solutions and contactless payments have grown strongly this year and we see this trend continuing as more people understand the convenience, secure authentication methods, as well as peace of mind that comes with removing the need to physically touch a terminal," Mr Hodgson said.
The news comes in conjunction with Samsung announcing a partnership with Bankwest, allowing Bankwest customers to load their debit and credit cards onto their Samsung devices and access Samsung Pay.
Mr Hodgson said Bankwest joined over 60 card brands already partnered with Samsung Pay.
"Our partnership with Bankwest is an important step for Samsung in our commitment to providing a walletless solution for all Australians using our mobile devices," he said.
Bankwest General Manager Everyday Banking Louise Tovey said customers would have access to a simple and secure digital wallet experience.
"Bankwest's vision is to provide brilliant customer experiences every day and we're excited to partner with Samsung to help us deliver on that commitment," Ms Tovey said.
"Australians are using their smart devices more than ever, with customers wanting choices that allow them to transact and do their banking in their own time and in their own way."
Related:
---
Latest Articles