Regardless of whether you think the smartphone has changed the world for better or for worse, there's no denying it has its uses. You can use it to open and close various apps while you're bored, and you can use them to avoid making eye contact with strangers on the bus.
Thanks to the invention of digital wallet services, phones can also now be used to pay for things in place of your credit or debit card. One of the most popular payment services available on smartphones is Samsung Pay.
Credit card

---

N/A
$product[$field["value"]]
[FREE_SUPPLEMENTARY_CARDS, ]
3
0
15
500
21.49
Visa
More details

BankSA Vertigo Visa (Balance Transfer Offer)

N/A
$product[$field["value"]]
[FREE_SUPPLEMENTARY_CARDS, ]
3
0
15
500
21.49
Visa
More details

Bank of Melbourne Vertigo Visa (Balance Transfer Offer)

N/A
$product[$field["value"]]
[FREE_SUPPLEMENTARY_CARDS, ]
3
0
15
500
21.49
Visa
More details

St.George Bank No Annual Fee Visa

[HSBC Rewards Plus Program, HSBC Rewards Plus Program]
1.5
[FREE_DOMESTIC_TRAVEL_INSURANCE, INTERNATIONAL_TRAVEL_INSURANCE, FREE_SUPPLEMENTARY_CARDS, PRICE_GUARANTEE, EXTENDED_WARRANTY, RENTAL_CAR_EXCESS_INSURANCE, CONCIERGE, PARTNER_DISCOUNTS, AIRPORT_LOUNGE, PURCHASE_PROTECTION_INSURANCE, ]
3
0
30
6000
21.99
Visa
More details

HSBC Platinum Credit Card (Balance Transfer Offer)

[]
2
[FRAUD_PROTECTION, ]
3.4
$product[$field["value"]]
30
6000
21.74
Visa
More details

[MoneyMe Perks]
$product[$field["value"]]
[]
2.99
$product[$field["value"]]
15
0
18.74
MasterCard
More details

MoneyMe Freestyle Virtual Card

N/A
$product[$field["value"]]
[]
3
0
0
1000
12.95
Visa
More details

People's Choice Visa Credit Card

[Velocity Frequent Flyer, Velocity Frequent Flyer, Velocity Frequent Flyer, Velocity Frequent Flyer, Velocity Frequent Flyer, Velocity Frequent Flyer, Velocity Frequent Flyer]
0.66
[PRICE_GUARANTEE, CONCIERGE, SPECIAL_EVENTS, ]
3.3
0
30
6000
20.99
Visa
More details

Virgin Money Virgin Australia Velocity Flyer Card (Balance Transfer Offer)
Important Information and Comparison Rate Warning
Advertisement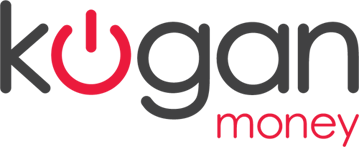 The Kogan Money
Black Card
0% p.a.
interest on Balance Transfersx for 12 months
Product Features
No Annual Fee
Bonus $300 Kogan.com Credit†
Complimentary Kogan First Membership‡
What is Samsung Pay?
Samsung Pay is a form of contactless payment technology (also known as a digital wallet) that's exclusively available to users of the latest Samsung phones. It essentially lets you pre-load your credit or debit card information onto your phone (securely) and then lets you make quick and easy payments at the press of a button. Time is money, so why would you waste precious seconds digging out an actual card from your pocket?
Samsung phones are very popular worldwide. According to Statista, Samsung phones account for 22.7% of the global smartphone market share, while domestically they represent around 24%. This means as many as 24% of all smartphone users could have access to this payment technology, in addition to Google Pay, since Samsung uses the Android operating system.
Samsung pay also works on Samsung smartwatches.
How to set up Samsung Pay
To set up Samsung Pay, just follow these steps:
Check that your bank allows Samsung Pay – we've prepared a list below.
Download the Samsung Pay app from the Google Play store.
Sign in and add your account details
Add your usual card details
Once this is done you simply swipe up from the bottom of your home screen to make quick and easy payments.
On a smartwatch, simply open Samsung Gear, set yourself a PIN number and add your card details by scanning it with the watch.
How does Samsung Pay work?
Samsung Pay stores your card information on your Samsung device and utilises your phone's Near-Field Communication (NFC) chip to connect to EFTPOS machines and merchant terminals the same way the physical card would. It's used exclusively for 'Tap n Pay' purchases, as you obviously can't insert a phone into a reader (although maybe the next generation of smartphones will be as thin as a credit card). It's fast, easy to use and doesn't require verification for purchases under $200.
With Samsung Pay, you can also store card information on your phone and quickly make online purchases by auto-filling your details, which can save a lot of time.
Samsung Pay is accepted at millions of locations around the world. According to Samsung, the following devices support Samsung Pay:
Mobiles
The Galaxy Fold series
The Galaxy Note series from the Note5 onwards
The Galacy S series from the 6 onwards
The Galaxy A series from the 5 onwards
The Galaxy J series
Wearables
Galaxy Watch3
Galaxy Watch Active2
Galaxy Watch Active
Galaxy Watch
Gear Sport
Gear S3
Gear S2
Does Samsung Pay cost you anything to use?
Nope, Samsung pay costs you nothing to use. The only fee you'd need to pay for using Samsung pay is a merchant-specific credit card surcharge, which isn't a Samsung fee at all, but rather a fee charged by the merchant to recoup the costs of allowing certain credit cad networks to be used.
Are there any dangers to using Samsung Pay?
Samsung Pay – and digital wallets in general – is very safe to use, perhaps even more so than a physical card. According to Samsung, your card's information is encrypted and sent to Samsung servers and you're given a one time password for verification, which prevents someone else adding your card to their own Samsung Pay fraudulently if they steal it.
When you make a payment, you need to either enter your pin quickly or use fingerprint ID. The merchant will then receive a unique token instead of your card number which changes every time. If this virtual card number were to be skimmed or stolen, it would be worthless to thieves.
If there's any danger to using tools like Samsung Pay, perhaps its the relatively minor danger of causing an inconvenience to you (and the merchant) in the off chance it doesn't work the first time when you try to use it to pay for something, which can sometimes happen.
Do the big four banks offer Samsung Pay?
They certainly do. At the time of writing, all four of the big banks offer Samsung Pay capabilities to their customers. In fact, they were very early to do so, with the last of them switching on Samsung Pay in March 2018.That Samsung pay costs nothing for the banks to use surely helped with their quick uptake.
Of all the major mobile wallet solutions out there, each of the big banks allows customers to use all of them, ever since Westpac switched on Apple Pay in 2020.
Does ANZ offer Samsung Pay?
ANZ was the first big bank to offer Apple and Google Pay, but as for Samsung Pay it had to settle for number two, introducing Samsung Pay on July 18 2017. However, this did make it the first major bank to offer all of the major digital wallet solutions.
Does Commonwealth Bank offer Samsung Pay?
Commonwealth Bank was the third of the big four to offer Samsung Pay as of February 20 2018. Available to Mastercard debit and credit cardholders, Samsung Director of IT and Mobile Garry McGregor said:
"We're thrilled to partner with Commonwealth Bank on Samsung Pay as this strengthens our shared commitment, that's existed since 2013 with CBA's Tap & Pay on the Galaxy S4, to develop easy-to-use, secure and 'smart' mobile wallet options for Australians."
Does NAB offer Samsung Pay?
Yep, NAB was the last of the big banks to turn on Apple Pay, officially announced on March 26 2018. NAB Executive General Manager of Consumer Lending said at the time:
"We know our customers increasingly want to be able to pay for their purchases quickly and conveniently, and Samsung Pay is a safe and secure digital wallet that they can now use."
Does Westpac offer Samsung Pay?
Westpac was actually the first of the major banks to use Samsung Pay, making it available on April 11 2017. "With Westpac on board, we now serve a market that's close to a third of Australians," Samsung Australia mobile vice president Richard Fink said at the time.
Which Australian banks support Samsung Pay?
Samsung Pay isn't quite as popular as the likes of Apple Pay and Google Pay, which have around 100 active financial institutions each. That number includes buy now, pay later (BNPL) platforms like Afterpay, Klarna or Zip; money transfer services like TransferWise or Revolut; or simple payment platforms.
Samsung Pay, by contrast, has 69 supported banks on its roster as of 2021. Here's a complete list of them:
28 Degrees Platinum Mastercard
86 400
Amex
AMP
ANZ
Australian unity
AWA Alliance Bank
Bank Australia
Bank of Heritage Isle
Bank of Melbourne
Bank of Sydney
BankSA
bankwest
BDCU Alliance Bank
Bendigo Bank
Beyond Bank Australia
BOQ
Border Bank
Broken Hill Community Credit Union
Central Murray
Circle Alliance Bank
CITI
Coles Financial Services
Commonwealth Bank
Community First
CUA
Customs Bank
Defence Bank
EML
Endeavour Mutual Bank
Firefighters Mutual
First Option Bank
GO Mastercard
Goulburn Murray Credit Union
Health Professionals Bank
Heritage Bank
Holiday Coast
Horizon Bank
Illawarra
IMB
Intech
Latitude Financial Services
Macarthur
MyState
NAB
NBCU
Nexus Mutual
Nova Alliance Bank
Orange Credit Union
P&N Bank
People's Choice
Police Bank
Police Credit Union
RACQ Bank
Reliance Bank
SCU Banking
Service One Alliance Bank
St George
Suncorp
SWSCU
Teachers Mutual
UBank
UniBank
Unity Bank
Up Bank
Virgin Money Australia
WAW
Westpac
Woolworths Team Bank
If your bank isn't on the list, Samsung has a form where you can enter your details to notify you when it becomes available.
What are the alternatives to Samsung Pay?
Samsung phones use the Android operating system, which is the biggest in the world. Android phones account for 63.5% of the global market while domestically, Android is the slightly more popular option at 53% compared to Apple's 47% according to Telsyte.
If you have a Samsung phone you can potentially use two branded mobile wallets: Samsung Pay and Google Pay, which is the Google alternative available on most modern Android devices. Such devices can include phones from the likes of Sony, LG, Huawei, Acer and others.
The main alternatives to Samsung Pay and Google Pay are:
Apple Pay: a contactless payment technology exclusive to users of Apple products from the iPhone 6 onwards.
Garmin Pay: Garmin Pay is a contactless payments solution for people who have a Garmin smartwatch. Paying with your watch can make you look like even more of a tech-savvy hotshot than paying by phone like an amateur.
Fitbit Pay: you can also pay for that kale & chia seed superfood smoothie (#fitspo #cleaneating) after doing your morning run with Fitbit pay, which is the same thing just available on Fitbit smartwatches.
Some banks also have their own mobile payment services like Commonwealth Bank's Tap & Pay, which are only available to customers of those particular banks.
Savings.com.au's two cents
Contactless payment technologies are fast becoming the new norm in Australia and indeed throughout the world. But for some people, there can be legitimate reasons to not use Samsung Pay or other similar options. For example, it might tempt you to overspend due to ease of access. But if you do decide to use it, it can be a very easy way to pay for things in your day to day life.
Photo by Adrien on Unsplash