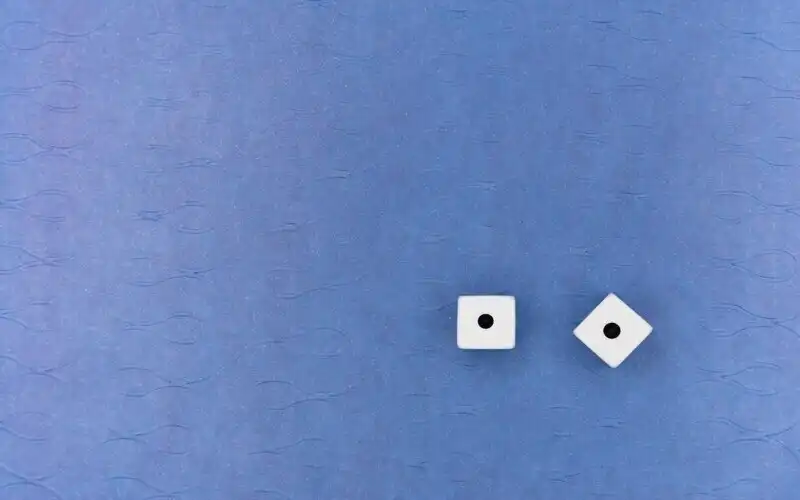 Photo by Markus Winkler on Unsplash
With some of the biggest games of finals football still to come, the Office of Responsible Gambling is reminding Australians to be GambleAware.
GambleAware week, taking place from 19 to 25 October, is an initiative encouraging people to reflect on their gambling, and that of the people around them.
The week coincides with finals football in addition to the upcoming Melbourne Cup.
Need somewhere to store cash and earn interest? The table below features savings accounts with some of the highest non-introductory and introductory interest rates on the market.
Lender

---

4

0

0

0

$product[$field["value"]]

$product[$field["value"]]

$product[$field["value"]]

More details

FEATURED

Online Saver (Amounts < $499999)

4

0

0

0

$product[$field["value"]]

$product[$field["value"]]

$product[$field["value"]]

More details

High Interest Savings Account (< $250k)

4

0

0

1

$product[$field["value"]]

$product[$field["value"]]

$product[$field["value"]]

More details

0

50

0

$product[$field["value"]]

$product[$field["value"]]

$product[$field["value"]]

More details

0

0

0

$product[$field["value"]]

$product[$field["value"]]

$product[$field["value"]]

More details
Rates based on a savings balance of $10,000. Sorted by total interest rates. Refer to providers' websites for bonus rate conditions and for any applicable fees and charges. Rates correct as of June 29, 2022. View disclaimer.
Gambling on sports and other events has been made much easier by the coronavirus pandemic, with the boredom and isolation from lockdowns increasing the frequency with which many Australians are gambling.
A study this week by The Australian Gambling Research Centre found the proportion of gamblers who gambled four or more times per week rose from 23% to 32% over COVID.
It also reported that during COVID-19, 78% of participants' gambling was conducted online, up from 62%.
NAB economic insights found spending in gambling was up 62.7% in June 2020 compared to the same time last year, and up 50.7% since the start of the year.
"I found that due to being so bored in isolation that my friends and I would put stupid bets on horses/dogs/overseas sport with little to no knowledge of the sport just to get a thrill out of it. This hit all of us quite hard financially," one Australian said.
[Read: Early superannuation withdrawals spent on gambling, alcohol and clothes]
The stress of COVID-19, whether it be related to lockdowns or financial pressures have also impacted people's gambling behaviours.
A University of Sydney study for example found that gamblers experiencing COVID stress were more likely to increase the amount they were gambling.

Source: Australian Gambling Research Centre
In light of all the evidence pointing to increased gambling among many Australians, Office of Responsible Gambling Director Natalie Wright said GambleAware week is an opportunity for Australians to reflect on their gambling habits and identify if someone else's gambling might be getting out of hand.
"For most people gambling is an occasional activity that provides a bit of entertainment, but for some it can become problematic," Ms Wright said.
"As much of this activity now happens behind a screen, and with fewer face to face catch ups out in public, it's easy to miss or disguise the signs that you or someone you know may be in trouble."
"Gambling becomes an issue when it is more than just a bit of fun, or when it starts to impact on your relationships or your finances. Being gamble aware provides the opportunity to spot the signs before a problem develops."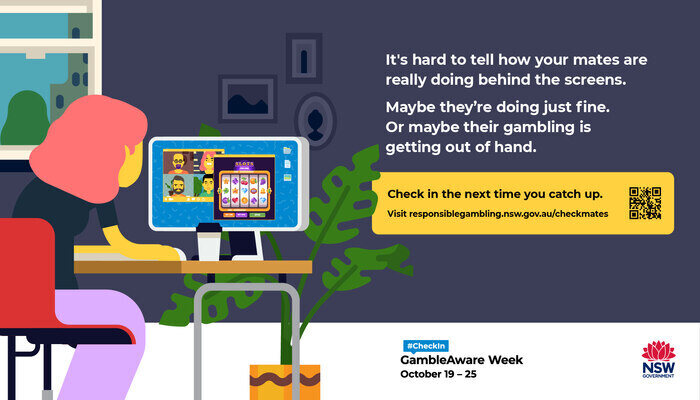 To help Australians with potential gambling issues, The Office of Responsible Gambling has released an interactive Checkmate Trivia game on its website, a way for people to catch up and check in on their gambling behaviours online.
It also released the gambler's checklist, which provides 8 tips and tricks for responsible gambling:
Only gamble with what you can afford to lose
Never chase losses, as this can only lead to bigger losses
Set a money limit and if be, leave your cards at home or with mates
Set a time limit, and head home when it's up
Don't gamble under the influence of alcohol
Avoid gambling when you've had a bad day
Know that the odds are stacked against you; and
Take a break when you start taking it too seriously
"Plenty of people enjoy a punt during finals. We're not saying don't gamble – just be gamble aware," Ms Wright said.
"Learn how to spot risky gambling behaviours by visiting the website and get expert tips so you can check in with friends, colleagues or loved ones."
Gambling help
If you are someone you know is struggling with gambling issues, contact the Gamblers Helpline on 1800 858 858 or visit gamblershelp.com.au.
The Gambling Help NSW hotline on 1800 858 858 is also open 24 hours a day and is free and confidential.

There are also certain banks that now limit gambling transactions with its credit and debit cards, such as NAB, Bank Australia, Macquarie Bank, Suncorp, American Express and Citibank.
---
Latest Articles