Called Libra, the digital currency is aimed at providing cheap and accessible financial services to the 1.7 billion people globally who don't have bank accounts.
The currency will be governed by the Libra Association, an independent, not-for-profit membership organisation backed by investment from major payment companies like Visa, Mastercard, and PayPal, as well as tech giants Uber and Spotify.
Facebook will also build a digital wallet for Messenger and WhatsApp, called Calibra, allowing users to send money to friends, family, and businesses through those apps.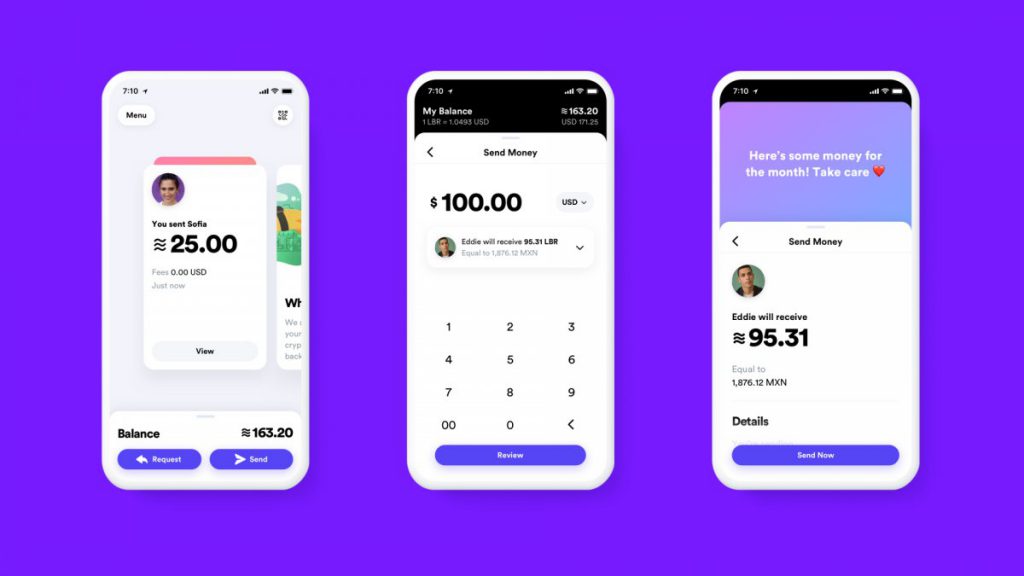 Head of Calibra, David Marcus said, "Libra has the potential to provide billions of people around the world with access to a more inclusive, more open financial ecosystem".
"We know the journey is just beginning, but together we can achieve Libra's mission to create a simple global currency and financial infrastructure that will empower billions of people," Mr Marcus said.
Facebook says the currency's mission is to "reinvent money" and "transform the global economy so people everywhere can live better lives".
So how soon will you be able to use Facebook's new currency to buy your morning latte? Here's what you need to know.
How will it work?
Facebook will have its own blockchain for the currency, called Libra Blockchain.
To spend Libra, users will need to have the digital wallet Calibra downloaded on their phone. Users will be able to convert their local currency into Libra and then store the balance of Libra in their Calibra app.
Its the world's biggest social network today launched its own currency... The biggest question: how do you use it? @Ross_Greenwood #9News pic.twitter.com/P36I4nZMqF

— Nine News Sydney (@9NewsSyd) June 19, 2019
"From the beginning, Calibra will let you send Libra to almost anyone with a smartphone, as easily and instantly as you might send a text message and at low to no cost," the Facebook announcement said.
"And, in time, we hope to offer additional services for people and businesses, like paying bills with the push of a button, buying a cup of coffee with the scan of a code or riding your local public transit without needing to carry cash or a metro pass."
How much are Libra worth?
Unlike some other cryptocurrencies (ahem Bitcoin) Libra will have a stable value backed by international currencies, such as the dollar, euro and yen.
While a valuation is yet to be determined, the idea is that Libra will be roughly the same value as a dollar, euro or pound.
Unlike Bitcoin, the value of Libra won't fluctuate wildly. It's not a coin you'd buy in the hope that it would grow to be 100 times as valuable.
Is it safe?
Facebook has faced a lot of backlash recently thanks to a series of privacy scandals and data breaches. Unsurprisingly, there are a number of privacy concerns regarding a finance app run by the social media giant.
But the company has said it will implement technologies to prevent fraud and money laundering.
"We will be using all the same verification and anti-fraud processes that banks and credit cards use, and we'll have automated systems that will proactively monitor activity to protect and prevent fraudulent behaviour," Facebook said.
Facebook also claims it will have live support to help users who lose access to their accounts. Facebook CEO, Mark Zuckerberg, said Libra will be secured by cryptography "which helps keep your money safe".
"Privacy and safety will be built into every step. For example, Calibra will have a dedicated team of experts in risk management focused on preventing people from using Calibra for fraudulent purposes. We'll provide fraud protection so if you lose your Libra coins, we'll offer refunds," Zuckerberg said in a post.
The company is insistent financial data won't be used to target ads at users either.
"Any information you share with Calibra will be kept separate from information you share on Facebook," Zuckerberg said.