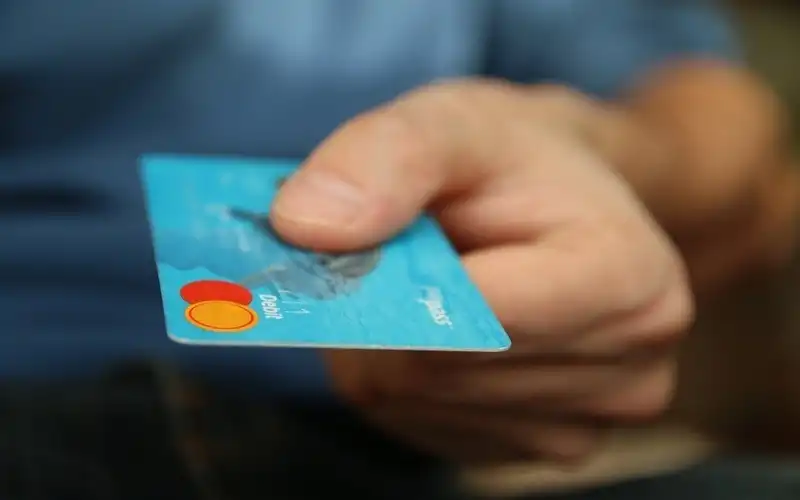 Thousands of people have earned themselves up to $500 by participating in ANZ's Savers Plus and Money Minded program in 2020.
According to ANZ's 2020 MoneyMinded Impact Report, 58,015 participants were estimated to have completed MoneyMinded in 2019-20, a free online financial education course designed to build financial knowledge, confidence and skills to help people make informed decisions about their money.
A linked ANZ program to MoneyMinded, SaversPlus, which gives up to $500 in matched savings was completed by 3,352 participants, collectively saving over $1.7 million for education costs.
Need somewhere to store cash and earn interest? The table below features savings accounts with some of the highest interest rates on the market.
Lender

---

4

0

0

0

$product[$field["value"]]

$product[$field["value"]]

$product[$field["value"]]

More details

FEATURED

Savings Account (Amounts < $24k)

4

0

0

0

$product[$field["value"]]

$product[$field["value"]]

$product[$field["value"]]

More details

High Interest Savings Account (< $250k)

4

0

0

1

$product[$field["value"]]

$product[$field["value"]]

$product[$field["value"]]

More details

0

50

0

$product[$field["value"]]

$product[$field["value"]]

$product[$field["value"]]

More details

0

0

0

$product[$field["value"]]

$product[$field["value"]]

$product[$field["value"]]

More details
Rates based on a savings balance of $10,000. Sorted by total interest rates. Refer to providers' websites for bonus rate conditions and for any applicable fees and charges. Rates correct as of May 24, 2022. View disclaimer.
Savers can earn this $500 by opening an ANZ Progress Saver account and completing the eight-step MoneyMinded financial education program, and it can be used towards education costs for themselves or their children.
Note that the ANZ Progress Saver account has a much lower interest rate compared to other savings accounts on the market.
More than 725,000 people have participated in MoneyMinded since 2002, and this year the number of online participants surged.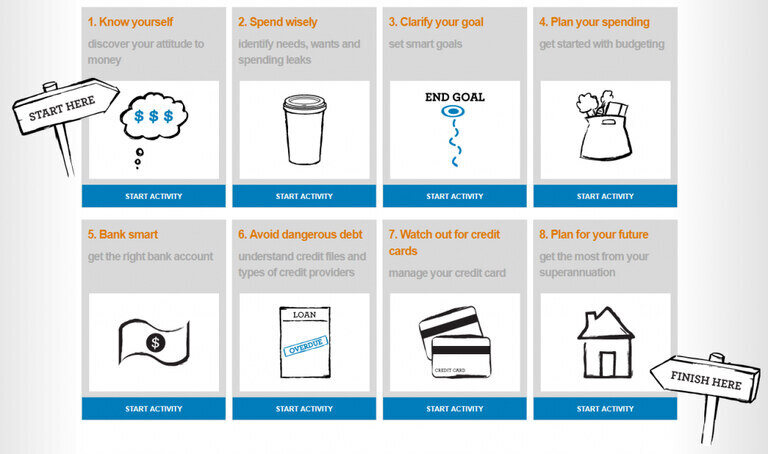 MoneyMinded is ANZ's financial literacy program. Source: moneyminded.com.au.
According to RMIT University, 4 in 5 (81%) MoneyMinded Online participants reported the program had a positive impact on their financial wellbeing, and 64% reported the program helped them manage the financial impacts of COVID-19.
"MoneyMinded Online helps participants strengthen their financial capabilities, for some participants the program helps to set a financial goal, commence a saving habit or review their budget and for others it has completely overhauled their financial lives," ANZ's Senior Manager Financial Inclusion Janet Liu said.
The data looks to show this as true: 70% of participants reported increased ability to meet their bills and credit commitments after using the scheme.
More than 9 in 10 (92%) said they were better able to deal with their financial problems after using the program, while:
72% now report having an increased ability to save after paying for food and regular expenses
82% had generally increased their ability to save
86% felt confident in their ability to plan for their financial future
88% had better goal-setting behaviour
65% felt more confident about other aspects of their life, and
72% reported they are now able to avoid loans from payday lenders
ANZ Chief Executive Officer Shayne Elliott meanwhile said ANZ would continue to work with participants to help them access the scheme, particularly those without online access, following the pandemic.
"We know that many in our community will be facing such hardship for the first time in their life and will not necessarily have the skills to get through this in the best possible shape," he said.
"While it's encouraging to see that participants who accessed the program online experienced similar positive outcomes as those who traditionally accessed the face-to-face program, we need to work closely with our community partners and facilitators to determine how we can adapt our programs post COVID-19 without unintentionally excluding those who cannot easily access online modules."
Australian financial wellbeing declines during COVID
According to the ANZ Roy Morgan Financial Wellbeing quarterly report for November 2020, overall financial wellbeing declined across the country, thanks to the negative economic impacts of the virus.
The Wellbeing Indicator declined from 60.7 in March 2020 (out of 100) to 56.8 in the five months to August 2020, a fall of 6.4%.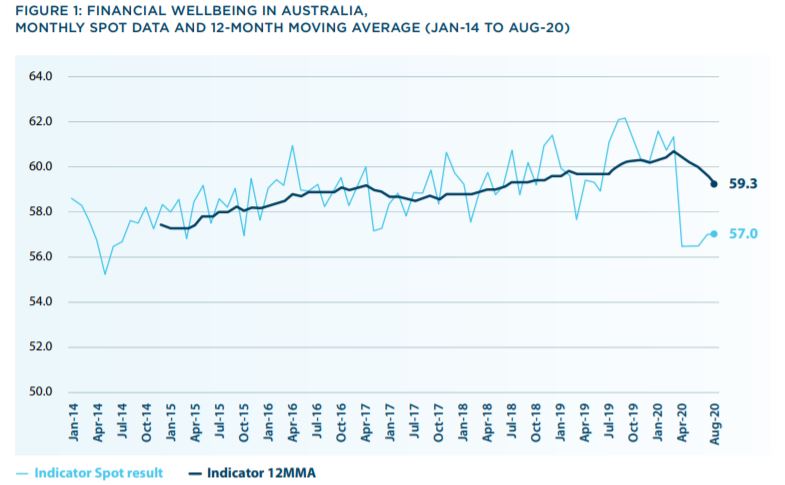 Source: ANZ, Roy Morgan
Young people continued to be disproportionately affected, as were certain occupations like food and service workers, construction trades, arts and media professionals etc.
Respondents were also divided into four different segments with different average wellbeing scores: Struggling (0-30), Getting By (31-50), Doing Ok (51-80) and No Worries (81-100).
The population of the 'No Worries' category fell sharply, from 22.4% in March to 16.9% in August.
The majority of the population was 'Doing Ok', but fell from 47.6% to 45.7%.
The number of people in the bottom two categories increased from 30% to more than 37%, reversing the trend of recent years where more people left these wellbeing groups.
In August, 23.4% were 'Getting By' financially and 14.0% were 'Struggling'.
Source: ANZ, Roy Morgan
---
Image source: Pixabay