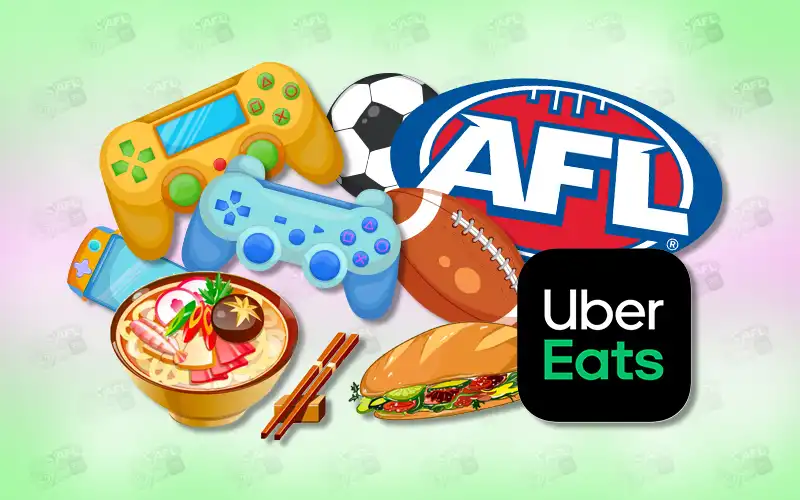 This week: A 25-year-old on a $60k income in Brisbane with an impressive investment portfolio.
Have you ever wanted to find out how a total stranger spends their money? Same. Savings.com.au's money diaries asks Australians to record a week in the life of their bank account. We want to know exactly what you spend your money on, how much you earn, save, if you invest and what your money goals are.
Industry: Marketing and Communications
Salary: $60,000
Age: 25
Where do you live? Brisbane
Housing: $187.50 per week in rent
Debt: $0
Assets: I have about $15,000 in shares and ETFs, $3,000 in Spaceship, $4,000 in Binance Australia (crypto)
Regular monthly expenses:
Spotify - $12 / month

Gas, Electricity – about $60

Internet - $17.50

Toll roads - $40

Mubi and Playstation subscriptions: $25
---
Need somewhere to store cash and earn interest? The table below features savings accounts with some of the highest interest rates on the market
Lender

---

4

0

0

0

$product[$field["value"]]

$product[$field["value"]]

$product[$field["value"]]

More details

FEATURED

Savings Account (Amounts < $24k)

4

0

0

0

$product[$field["value"]]

$product[$field["value"]]

$product[$field["value"]]

More details

High Interest Savings Account (< $250k)

4

0

0

1

$product[$field["value"]]

$product[$field["value"]]

$product[$field["value"]]

More details

0

50

0

$product[$field["value"]]

$product[$field["value"]]

$product[$field["value"]]

More details

0

0

0

$product[$field["value"]]

$product[$field["value"]]

$product[$field["value"]]

More details
Rates based on a savings balance of $10,000. Sorted by total interest rates. Refer to providers' websites for bonus rate conditions and for any applicable fees and charges. Rates correct as of May 29, 2022. View disclaimer.
---
Save
How much of your income do you save and what are you saving for?
While I usually have about half my pay check left over to play with, I usually put very little into savings at the moment. Instead, I like to make regular deposits into my Binance Australia account, as well as my other investment accounts. At this stage I'm mostly interested in just maxing my investment so I can try to get the best returns over a long period of time. Eventually I'd love to buy a house using some of my investments.
How do you budget?
I have a spreadsheet that I've done up to break down all my expected expenses and transfers of money between bank and investment accounts, but I haven't done such a great job of sticking to it recently…
What money habits are you especially proud of?
My proudest habit is that I'm doing something positive with my 'savings' and it's actually slowly working with me. Definitely something I'm proud of.
Another habit I'm proud of (while it doesn't always work out) is that I like to pay myself a weekly 'spend' pay-check even though I get paid fortnightly. This makes it easier for me to monitor how much I'm spending and also I give myself more than enough to last the week so I don't have to dip into my savings.
Growing up, did your parents have conversations with you about money? Did your parents/guardian teach you about money?
My dad always spoke to me about the idea of investment and making your money work for you. He was a big Rich Dad, Poor Dad fan so that's been a big influence. While my dad could be a bit tight on money, I think my Mum taught me how to spend well and not to be afraid to spend on quality items when it mattered. She would talk about if you bought a quality pair of shoes that could be maintained and repaired, it would last the lifetime of dozens of cheap pairs of shoes, and you get to wear a nice pair of shoes.
---
Spend
What do you spend most of your money on?
Mostly food and drinks and social times with friends and my girlfriend.
I sold my car to buy an older car I thought was cool a few months ago thinking I'd spend a bit of money on doing it up, but so far, it's cost me a couple thousand in repairs.
Do you make spending decisions carefully or are you a bit loose with the purse strings?
When it comes to actual purchases of items then yes it takes me a fair while to make a decision. For example I must have spent about four months looking at cars before I finally found the one.
But if it's Uber Eats, or a spontaneous dinner with friends, I'll usually just spend before thinking. I guess in social settings I tend to justify it as a sailed ship if I don't take the opportunity, so I usually do.
Do you have any money habits you aren't especially proud of?
Definitely the spontaneous food and drink purchases. I do love food so I tend to be liberal with spending there. The same goes for socialising with friends or going out.
Also if I'm feeling lazy in the morning then I tend to take the toll road to work which can save me 10 minutes, but will cost me $5 – almost never a good decision, but I'm working on it.
What's your favourite thing to spend money on?
My favourite thing to spend money on is also my guilty pleasure – again social events with friends. I pay rugby socially, and at the start of every season we pay our subs which can be nearly $600, but I pay without ever second guessing because I value the sport and the social aspect way more than that initial cost.
---
Invest
How do you invest?
Up until recently I had been investing most of my money in shares, but with the recent drop in crypto prices I've set up a recurring payment to my Binance Australia account. It's good because they don't charge me for deposits, and when I actually buy crypto they have the lowest fees in the country.
What has been your best/worst investment?
My best investment would either have to be buying bitcoin and other cryptos last October, or buying a Brisbane company called IntelliHR. I thought IntelliHR would have a pretty long-term outlook, but then Bevan Slattery invested millions into the company. I checked my account that day and my initial investment literally had tripled in a day. Felt like winning the lotto!
How much is sitting in your super and do you regularly contribute to it?
I have about $25K in my super, and I just have my employer make standard and regular contributions. I think it goes through monthly. I like the idea of voluntary contributions, but would want to be earning a bit more first before I start to sacrifice part of my salary.
---
A week in the life of my bank account
Monday - Day One
I had a WFH day today and decided to treat myself to a Pho for lunch which was $20. But made the decision to drive to pick it up and save on delivery ($6). Today was also pay day so my auto transaction of $400 to my Binance Australia account went through. I also wanted to get my friend a treat for giving me a ride on the weekend so dropped into Cold Rock $7.20.
Daily spend: $27.20
Tuesday - Day Two
Back in the office today and managed to save the $5 on skipping the Toll, but spent it on a coffee at the local café - $5.30. I brought lunch in today so no spending there. Stopped in at Woolies on the way home to get groceries which was $54.11. I also grabbed some petrol which was $30.04.
Daily spend: $89.45
Wednesday - Day Three
Had to grab another coffee today (5.30). My PlayStation subscription came out of my account which was $12. I also bought a ticket to a rugby trivia night which includes dinner and drinks for tomorrow night ($40).
Daily spend: $57.30
Thursday - Day Four
Last coffee of the week today (5.30). But I also bought a Banh Mi for lunch for a treat (9.05).
Daily spend: $14.35
Friday - Day Five
No coffee today! My housemates and I went along to watch one of my friends play AFL at the local park so we got dinner and a beer there (16.50). Later back at home I really wanted to watch O Brother Where Art Thou which was tough to find on the streaming services so I bought it on Google Play. I often get criticised for this but I only do it if it's a movie I really love and know I'll want to watch again. Movie was $12.
Daily spend: $28.50
Saturday - Day Six
I took my girlfriend out to dinner to restaurant I'd been wanting to try for ages. Was a bit of a treat and wanted to say thanks for getting dinner a couple of times this month, so I was happy to spend a bit more than usual. Dinner bill was $125. Parking was $4.
Daily spend: $129
Sunday - Day Seven
I lied about the last coffee – ducked into the local café for a coffee and a bite which was $11.50. Then the housemates and I went to a local bar we recently discovered and love for happy hour. We all did rounds of drinks and got a bit of food (31.90).
Daily spend: $43.40
Weekly spend: $389.20
Do you want to record a week in your financial life (anonymously of course)? Send in your submissions to emma.duffy@savings.com.au
---
Latest Articles