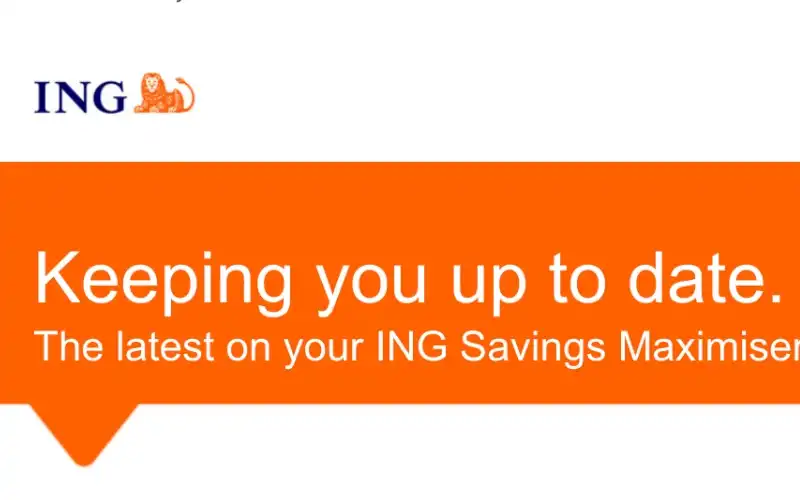 Source: ING
In an email to customers, today ING announced it is lowering its Savings Maximiser rate to 1.65% p.a. from tomorrow, 30 July.
The rate consists of a 0.10% standard variable rate, which has stayed the same, while the bonus interest rate has been lowered by 15 basis points down to 1.55% p.a.
To get the bonus interest rate each month, customers must deposit at least $1,000 from an external bank account every month into any linked personal ING account in their name, and also make five or more card purchases with a linked ING account (settled, not pending).
ING cited "changing market conditions while maintaining our customers' needs" as reasons for the cut.
Need somewhere to store cash and earn interest? The table below features introductory savings accounts with some of the highest interest rates on the market.
ING is just one of the many banks to slash interest rates for savers in many months, with the highest 'ongoing' rates now hovering around the 1.80% p.a. mark.
Introductory rates are slightly higher (as seen in the table above), and a few weeks ago Westpac created waves when it introduced a 3.00% p.a. account for under-30s.
In May 2019, the ING total interest rate was as high as 2.80% p.a.
---
Latest Articles