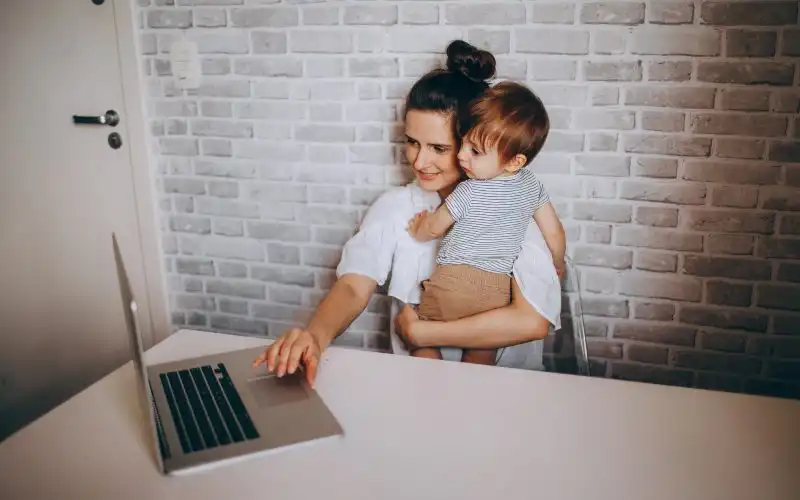 JobKeeper has ended, putting as many as 150,000 Australians at risk of joining the unemployment queue in the near future. If you're one of those, how can you handle the financial pain?
Since it was rolled out in April last year, JobKeeper has been a lifesaver for employees and businesses.
The most recent figures indicate as many as 1.1 million Australians were still receiving JobKeeper payments at the end of January, although this is much lower than the peak of 3.8 million people relying on the payment last year.
Much speculation has been made about the 'fiscal cliff' that looms on the other side of the JobKeeper scheme's end, but prominent economists including those from Westpac have said this won't materialise.
Westpac economist Besa Deda pointed out several reasons why the 'fiscal cliff' has been averted.
"'Blistering' December economic growth of 3.1%, a significant decline in the unemployment rate, low interest rates, infrastructure spending, soaring house prices and of course the vaccine roll out were all listed as factors," Ms Deda said.
"Encouragingly, leading indicators of labour market demand, such as job advertisements and vacancies, point to further jobs growth over the coming months.
"Inevitably, there will be job losses in coming months and a temporary slowing in the recovery in the labour market. Of course, it is difficult to know precisely how many people will lose their jobs."
But not everyone is convinced.
Writing in The Conversation, Dr Simone Casey of the Future Social Service Institute at RMIT University said as many as 2.6 million Australians relying on income support payments will be living below the poverty line next month.
According to Dr Casey's research, the average renter on income support would only have $17.57 per day to meet basic costs after housing.
If you've been cut off from the life support of JobKeeper, here are some ways to manage your finances on a reduced income.
---
Need somewhere to store cash and earn interest? The table below features savings accounts with some of the highest interest rates on the market.
---
What government benefits am I still eligible for in the meantime?
If you're unemployed you could apply for JobSeeker if you haven't already.
JobSeeker payments will be reduced to $620.80 a fortnight for a single person with no kids from Wednesday.
Your eligibility for JobSeeker depends on a few factors like your income and assets, your age and residency. To be eligible to receive the payments, you'll also need to prove that you're actively looking for work by applying for 15 jobs a month. From July, that figure will increase to 20 jobs a month.
If you're single with a dependent child or children, you'll be eligible to receive $667.50 a fortnight.
If you're partnered, you're eligible to receive $565.40 per fortnight.
If you're single, 60 or older, after nine continuous months of payment you're eligible to receive $667.50 per fortnight.
Single principal carers granted an exemption from mutual obligation requirements for foster caring, non-parent relative caring under a court order, home schooling, distance education, large family are eligible to receive $850.20 per fortnight.
You may also be eligible for rent assistance. You should also check out the Payment and Service Finder on the Australian Government services page, which shows you any government payment schemes you may be eligible for.
Chat to a professional for support
There are a number of services available to help you out if you're concerned about JobKeeper ending.
You can talk to a financial adviser: there are government funded financial counselors and the National Debt Hotline on 1800 007 007 which are both free.
"If you're struggling and need a little help they'll be able to help you review your financial position and give you advice on how to restructure to help you with your current situation, as well as plan for the future," Chief Financial Officer of 86 400 Belinda Hogan told Savings.com.au.
"The next few weeks and months are going to be pretty tough for some people, so please reach out if you do need the help – there's always someone there to listen and lend a hand," Ms Hogan said.
Review your mortgage and ask your bank for help
"Aussies shouldn't carry the stress of high mortgage repayments during this transition period," Ms Hogan said.
"There are many steps homeowners can take to stay in control of their repayments before it gets too late and they find themselves in a more difficult situation."
The first thing you can do is ask your bank whether they can adjust or extend your monthly repayments, or switch you to an interest-only repayment for the time being.
"The important thing is to ask for help as early as possible and not waiting until your payments are switched off or you're about to miss your mortgage payment."
You should also check the interest rate you're currently being charged on your mortgage, especially if it's been awhile since you've refinanced. Interest rates on mortgages are now as low as 2-3% so if your rate is higher than this, you could be paying too much and it's time to talk to your bank about a better rate.
Although bare in mind that if you're recently unemployed, you may not be in the best position to bargain, but it could still be worth asking the question.
See also: Didn't get a rate cut? How to refinance your home loan
---
Buying a home or looking to refinance? The table below features home loans with some of the lowest interest rates on the market for owner-occupiers.
Fast turnaround times, can meet 30-day settlement
For purchase and refinance, min 20% deposit
No ongoing or monthly fees, add offset for 0.10%
---
Detox your monthly living expenses
If the thought of sifting through pages and pages of bank documents is too overwhelming, there's heaps of budgeting apps that will track and categorise your spending automatically for you.
You've probably already got a pretty good idea where your money is going every month, so sit down and make a list of all your regular monthly expenses, starting from the largest to the smallest.
While you can't completely eliminate most of these regular living expenses, Ms Hogan said it's worthwhile trying to reduce them.
"For those bigger monthly expenses like rent or mortgage repayments, don't be afraid to reach out to your landlord or bank and discuss a temporary repayment reduction," she told Savings.com.au.
"This small step can put your mind at ease and ensure you're on the right foot.
"Shop around before you make the call, so you can quote a better interest rate or cheaper comparable rent when negotiating."
If you have other debts like a car or personal loan or credit card debt, don't be afraid to ask your bank for more support, such as lowering your credit card limit or temporarily pausing or reducing your repayments.
Shop around on your utility bills
Make sure you're getting the best deal on your utilities bill by shopping around and comparing your options. There's lots of energy comparison services available online that can help you switch to a better deal - like 86400's energy switch service.
See also: Energy saving tips for your home
Sell unused items
If you're struggling to make ends meet, start with the basics like selling any unwanted items you've got laying around the house, like old clothes, furniture or sports equipment you no longer use on platforms like Gumtree, eBay or Facebook Marketplace.
"The time to declutter and live lean is now," Ms Hogan said.
A report released by Gumtree last year found that the average Australian household is sitting on up to $5,800 worth of unwanted goods in their home, so you could stand to make a tidy wad of cash.
Cancel unused subscriptions
As many as three in five Aussies are paying for online subscriptions they've stopped using, potentially wasting hundreds of dollars every year in unused subscriptions according to GetReminded.
GetReminded co-founder Tim Nicholas said many Australians signed up for online subscriptions like online classes, Zoom, and fitness apps during COVID because they were stuck at home.
"When we went into lockdown people signed up to trial a number of streaming services forgetting they are paying on average $10 a month for each service costing nearly 400 dollars annually if they have three, which many people now do," Mr Nicholas said.
"Many also subscribed to fitness apps to fill the void left by gym closures or learnt a new language to fill in the time and are unknowingly still paying a monthly fee even though they are not using it."
If you've never looked through your bank statements before, it can be overwhelming to see how much money you're potentially wasting every month on subscriptions you've completely forgotten about, but it's really important to know exactly where your money is going.
"Doing all of this can feel a little overwhelming at first, but it's all about tackling them one by one, and aiming to save a little bit each time – that definitely adds up over time as well," Ms Hogan said.
Look for extra income
During this time, any extra cash you can earn to tide you over will help a lot. These days there are plenty of online platforms like Airtasker and Fiverr that enable people to earn money by completing tasks like assembling furniture to writing blog posts and designing websites.
If you've got a knack for arts and crafts you could also turn your hand to Etsy and earn a bit of extra cash by selling your goods.
See also: How to make money online during COVID
---
Photo by Helena Lopes on Unsplash