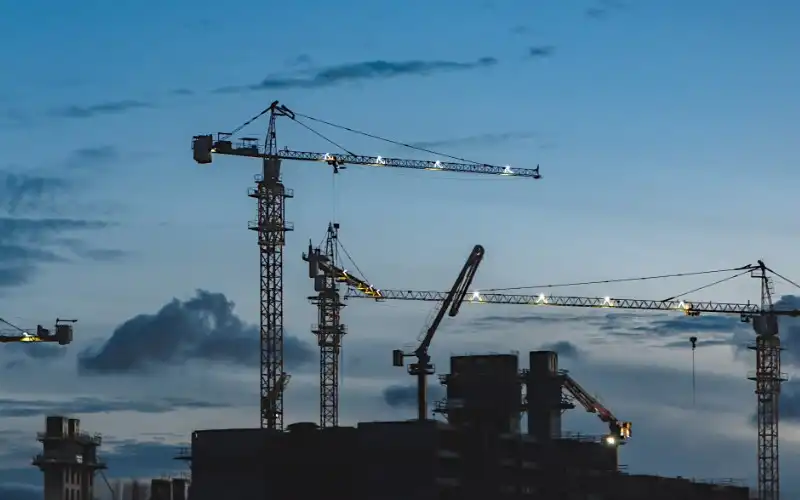 Photo by Evangeline Shaw on Unsplash
The Prime Minister has outlined how Australia will recover from the COVID-19 induced economic downturn.
Speaking to the National Press Club on Tuesday, Scott Morrison explained his Government's JobMaker plan, a set of proposals designed to create jobs.
Mr Morrison said one half of the plan was focused on improving skills for workers and funding these endeavours.
The changes include:
"Better linking funding to actual forward looking skills needs, based on what businesses need."
"Simplifying the system, reducing distortions and achieving greater consistency between jurisdictions, and between VET and universities."
"Increasing funding and transparency and performance monitoring. Taxpayers, students and employers should know where the money is going."
"And better coordinate the subsidies, loans and other sources of funding, we've got to make the valuable support that is provided is going where it needs to go."
Need somewhere to store cash and earn interest? The table below features introductory savings accounts with some of the highest interest rates on the market.
Lender

---

4

0

0

0

$product[$field["value"]]

$product[$field["value"]]

$product[$field["value"]]

More details

FEATURED

Savings Account (Amounts < $24k)

0

200

0

$product[$field["value"]]

$product[$field["value"]]

$product[$field["value"]]

More details

PremiumSaver (Amounts < $250k)

3

0

0

0

$product[$field["value"]]

$product[$field["value"]]

$product[$field["value"]]

More details

0

10

0

$product[$field["value"]]

$product[$field["value"]]

$product[$field["value"]]

More details

4

0

0

1

$product[$field["value"]]

$product[$field["value"]]

$product[$field["value"]]

More details

WebSavings Account (New Customer) ($2,000+)
Rates based on a savings balance of $10,000. Sorted by total interest rate. Refer to providers' websites for bonus rate conditions. Note that the base rate will apply once the introductory term has passed. Rates correct as of May 18, 2022. View disclaimer.
The second half of the plan involved industrial relations, with the Government already reaching out to unions, employers, business groups and employee groups to discuss what needs to change to create more jobs.
Mr Morrison said the Minister for Industrial Relations and Attorney-General Christian Porter would lead the process to chart a practical reform agenda.
"The Minister will chair five working groups for discussion, negotiation and, hopefully, agreement to produce that JobMaker package in the following areas," Mr Morrison said.
The plan is centred around five policy areas:
Award simplification
Enterprise agreement making
Casuals and fixed-term employees
Compliance and enforcement
Greenfields agreements for new enterprises
The process is expected to run through to September, with the Prime Minister citing quick progress as a necessary factor for success.
"The overwhelming priority... is to win the battle for jobs," @ScottMorrisonMP speaks at the @PressClubAust. #AusPol #9News pic.twitter.com/GjNYrIAxF7

— Nine News Sydney (@9NewsSyd) May 26, 2020
Labor Deputy Leader Richard Marles fronted the media in Canberra, and said workers should be suspicious of the Government's plan to use a recession to overhaul the industrial relations system.
"The Prime Minister needs to be upfront about what it is that he is talking about exactly in terms of industrial relations reform," Mr Marles said.
"When he talks about simplifying awards, what does that mean in terms of the security of workers' employment?
"What does that mean about the rights that people have in their workplaces?
"All these questions remain very unopened. And when you look at the history of Liberal governments engaging in industrial relations reform, I think every Australian worker is completely justified in feeling a chill going down their spine."
Reopening the economy not the only objective
CommSec Chief Economist Craig James said the Government believes in order to generate more jobs, then the focus must be on the businesses that create those jobs.
"If businesses have access to a healthy supply of skilled labour and can operate in an efficient industrial relations system, then they have more chance of being successful and creating employment opportunities," Mr James said.
Mr James said while the Government's principal aim was to get people back to work, another key objective was paying back the debt it had racked up.
"The Prime Minister acknowledges that opening up the economy is harder than closing it down.
"But if the objective is to be achieved then obstacles must be cleared such as improving clunky and dysfunctional skills and industrial relations systems."
---
Latest Articles