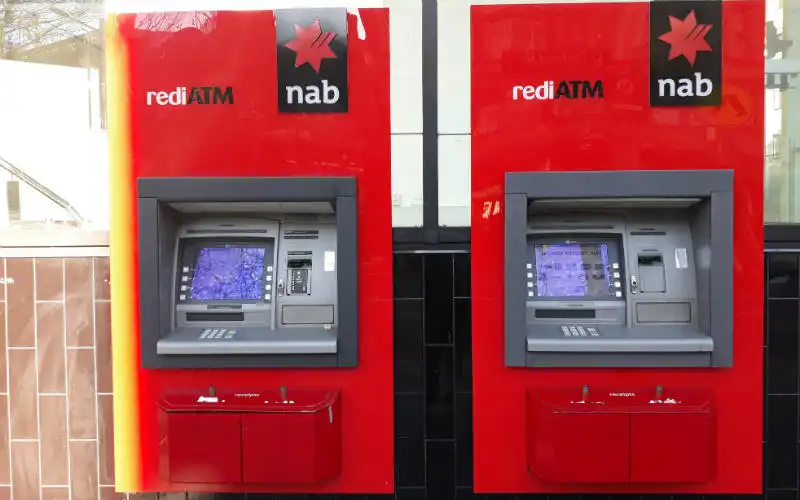 Photo by Pawan Kawan on Unsplash
Savers are getting the raw end of the stick yet again as one of Australia's biggest banks cuts rates across multiple savings accounts.
NAB has today dropped the interest rate on its popular iSaver and Reward Saver accounts just weeks before the Reserve Bank is expected to cut the official cash rate.
The major bank has cut its iSaver four-month introductory bonus rate by 15 basis points to 1.44% p.a. With the base rate on this account remaining at a pitiful 0.11% p.a., this cut takes the maximum rate on this account down from 1.70% p.a. to 1.55% p.a for balances up to $20 million.
Meanwhile, the interest rate for the Reward Saver account has dropped by 11 basis points from 1.61% p.a. to 1.50% p.a. The base rate on this account is nothing to get excited about either at 0.11% p.a. while the bonus rate is 1.39% p.a. To activate the bonus rate, customers need to make at least one deposit on or before the second last banking day of the month and make no withdrawals during the month.
The interest rate cuts apply to new and existing customers from Thursday 16 January.
Despite cutting savings account interest rates out of cycle, a NAB spokesperson defended the move and described their rates as "competitive".
"We regularly review pricing on term deposits and savings accounts to ensure we continue to offer competitive rates while responding to market changes and balancing our funding mix.
"The changes we are making today are designed to deliver a more balanced deposit book."
The table below displays a snapshot of some of the highest non-introductory interest rates on the market.
The spokesperson also said NAB had increased rates on their five-month term deposit account and encouraged customers to "lock this in now".
Savings account interest rates for the major banks compare unfavourably against those being offered by new disruptors in the market.
Yesterday, neobank Xinja officially launched its new high interest savings and transaction account product. Named 'Stash', the savings account boasts an interest rate of 2.25% p.a. on balances up to $245,000 with no hoops required to jump through to earn the rate.
"There's no introductory period, no minimum deposit and no mandatory monthly top-up. We're offering our customers the best ongoing rate in the market," said Xinja CEO and Founder Eric Wilson.
Its neobank competitors are offering similar rates. Volt Bank recently announced plans to launch a savings account with a 2.15% p.a. 'no catches' rate while Up Bank's Saver account offers a 2.25% p.a. rate to customers who make at least five purchases a month. 86 400's savings account offers a 2.25% p.a. interest rate as long as the customer deposits at least $1,000 each month.
---
Latest Articles