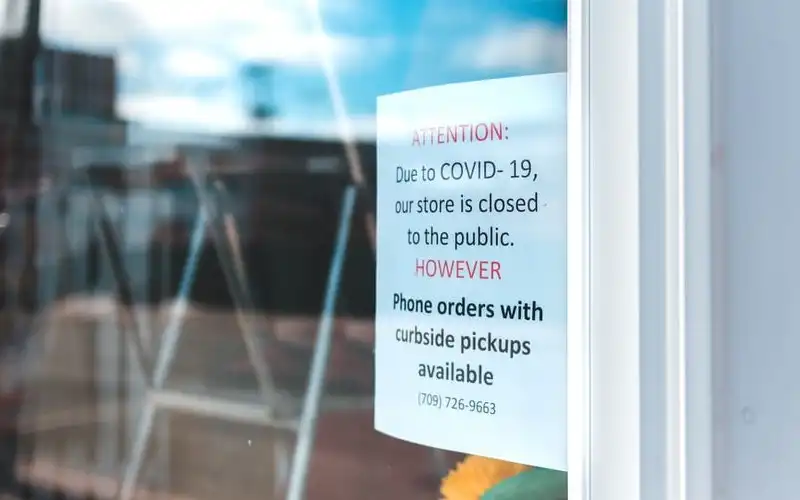 Photo by Erik Mclean on Unsplash
In damning figures released by the Australia Bureau of Statistics today, COVID-19 has led to 975,000 jobs losses and a 8.2% fall in wages in just one month.
The Australia Bureau of Statistics (ABS) reported that employee jobs decreased by 7.5%, or around 975,000 positions, and wages are down by 8.2% in just a month - from 14 March to 18 April.
The week of 14 March was the week Australia recorded its 100th confirmed COVID-19 case, and young people and older people were most affected by shutdowns.
Under-20s' employment fell 18.5%, while those aged 70+ experienced a 13.9% fall in employment figures.
Employment in the 20-29 age bracket also fell by 11.8%.
Wages fell by 8.2%, with those in Tasmania the hardest hit with a 9.3% fall in wages.
The least-affected were those in South Australia, with a 4.5% fall in wages.
Need somewhere to store cash and earn interest? The table below features introductory savings accounts with some of the highest interest rates on the market.
ABS head of labour statistics Bjorn Jarvis said those working in food and accommodation and the arts sectors were hit hardest.
"The industries which lost the most jobs continued to be Accommodation and food services (-33.4%) and Arts and recreation services (-27.0%)," he said.

"Job losses in Accommodation and food services were greatest in South Australia (-39.7%) and Victoria (-35.6%).

"The new data shows that jobs in Accommodation and food services worked by people aged 20-29 and people over 70 decreased the most (-40.8% and -43.7%)."
Westpac senior economist Justin Smirk said the true magnitude of shutdowns is yet to come.
"This [labour force results] is a clear early indication of the impact the shutdowns are having on the Australian labour market," he said.
"Our current forecast for a -450k seasonally adjusted fall in employment in April is estimated to be a -3.5% fall in original terms.
"That contrasts to the around 7% fall in payrolls to the first two weeks in April."
14 March to 18 April was a busy period for coronavirus lockdowns - on 22 March Prime Minister Scott Morrison announced 'Stage 2' lockdowns.
On 30 March, JobKeeper was also announced, which aims to take care of an employer's wage book up to $1,500 per employee per fortnight.
For reference, in the December 2019 quarter, ABS figures revealed the total hourly rates of pay (excluding bonuses) in the accommodation and food services sector was $131.10 in original terms.
This actually represents a drop in real wages when inflation is taken into account.
Doing the calculation that isn't technically correct but everyone does: a 7.5% reduction in jobs implies 976,320 people may have lost their jobs, pushing unemployment to 1,694,930 people or an unemployment rate of 12.4% #ausbiz https://t.co/eaahXVubY9

— Alex Joiner (@IFM_Economist) May 5, 2020
---
Latest Articles